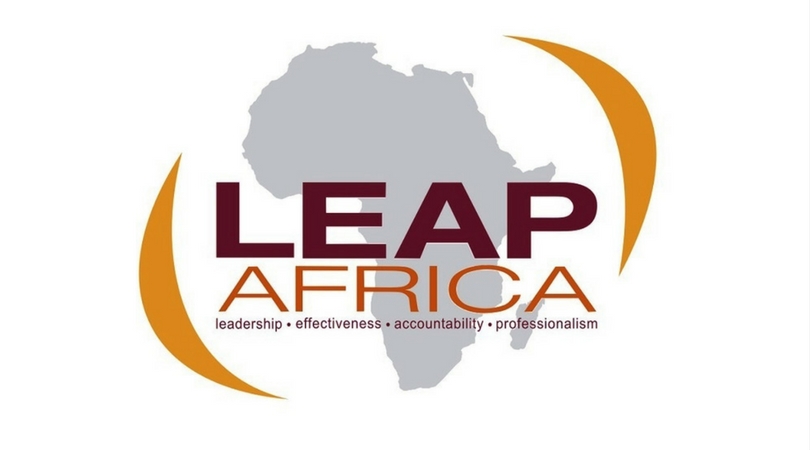 LEAP Africa is hiring an e-Learning Coordinator 2020 – Lagos, Nigeria
Deadline: March 31, 2020
Applications are open for the e-Learning Coordinator Position at LEAP Africa. LEAP Africa offers innovative leadership and work readiness programmes for youth with the primary aim of equipping them to live productively, lead ethically and motivating them to deliver positive change in their communities by either executing community development projects or building sustainable social enterprises.
Responsibilities
Support the programmes unit in the delivery and management of programmes by developing content, product and service offerings around LEAP's core themes for dissemination through our e-Learning and technology channels
Manage the product development and learning management system for the e-Learning unit
Actively engage and manage relationships with current and potential stakeholder /partners for the e-Learning unit
Market and promote LEAP Africa's e-Learning courses, develop quality proposals for e-Learning activities and initiatives
Actively promote and measure the impact of e-Learning by tracking key metrics on a regular basis, prepare regular impact reports to all funders and stakeholders
Identify and engage sponsors and technology partners to support the organisation's e-Learning initiatives.
Plan, manage and deliver e-Learning programmes and projects in accordance with set timelines, Facilitate e-Learning training programmes and speak publicly for e-Learning across Nigeria and Africa
Report to and work closely with the Programme Manager in instituting systems and structures within the department, Innovate and refine e-Learning training tools and assets
Research on, author and edit LEAP materials and point of view documents as it relates to e-Learning
Engage in other tasks that may emerge as a result of the growth of the organisation
Eligibility
2-4 years of work experience is desired and an understanding of instructional design in crafting learning experiences for LEAP's beneficiaries;
Track record in curriculum/content development and program design;
Have a good understanding of course design and delivery technologies (e.g. Articulate, Moodle, Google Docs, etc). Strong ability in the use of Microsoft packages. Visual design and graphics skills;
Strong communication, interpersonal and time management skills;
Strong work ethics, a self-motivated and very creative;
Project Management Skills;
Business Development Skills and an ability to communicate effectively with stakeholders;
Proven entrepreneurial ability and capacity to work with significant autonomy;
A high level of integrity.
Application
For more information, visit LEAP Africa.