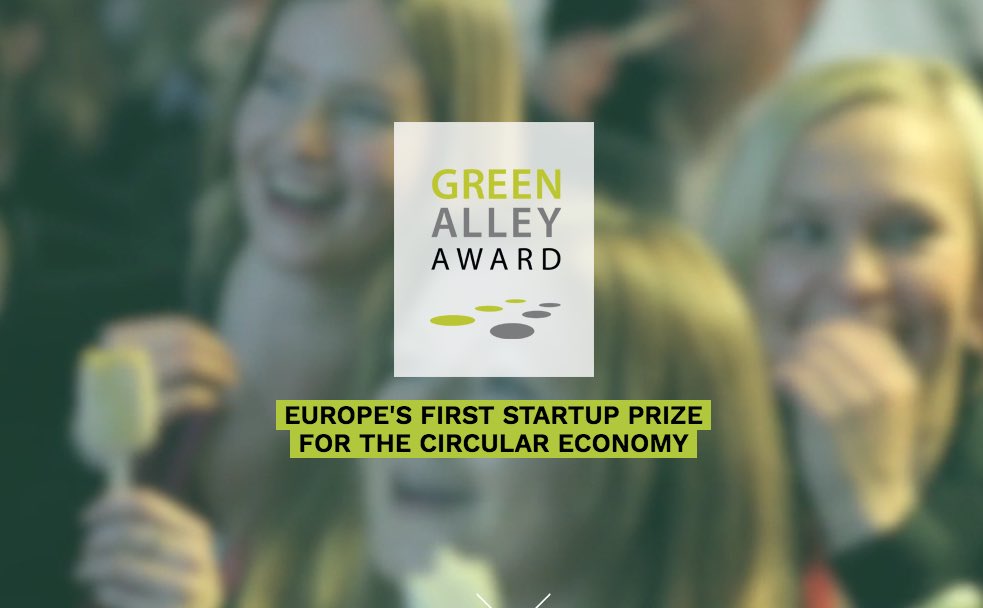 Green Alley Award 2020 for Circular Economy Startups in Europe (€25,000 prize)
Deadline: June 10, 2020
Applications are open for the Green Alley Award 2020 for Circular Economy Startups in Europe. In order to connect like-minded people and help startups take their next step, Landbell Group has established Europe's first startup prize for the Circular Economy.
The Green Alley Award offers a unique chance to network – and the most-promising startup takes home a prize money of 25,000. Startups applying for the Green Alley Award have to fit into one of the following categories:
Recycling
Waste prevention
Digital Solutions
Prizes
Out of all applicants, a total of six startups will be invited to the Grand Finale in Berlin. Five of the six finalists are chosen by a committee, the sixth is nominated by a public voting from a pre-selected number of startups.
One startup will win and take home the prize money of €25,000.
Eligibility
Only startups no older than 5 years that are located in Europe can apply for the Green Alley Award.
They also accept startups that have not yet incorporated their business.
Application
Make sure to meet the application guidelines and send them your tailor-made pitch deck, including information on e.g. your business idea, your customers & market or the team and assets.
For more information, visit Green Alley Award.