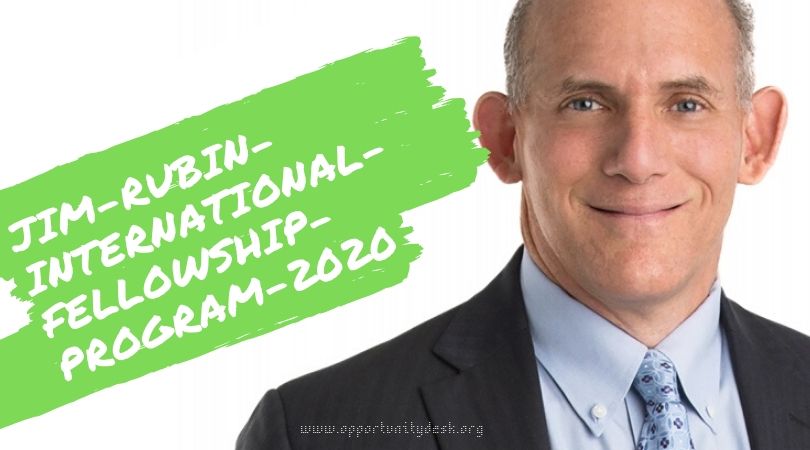 Jim Rubin International Fellowship Program 2020 for Environmental Lawyers (stipend of $5,000)
Deadline: April 17, 2020
Applications are open for the Jim Rubin International Fellowship Program 2020. The program empowers rising environmental lawyers to tackle complex environmental problems. It reduces financial barriers, provides mentorship and fosters leadership and creativity so fellows can conduct research and engage and inform the public and policy-makers. The fellowship is based in Washington, D.C.
Up to two fellowships per year are available. Each will be for up to three months and will consist of:
Mentorship from Environmental Law Institute senior staff;
High-level networking opportunities; and
A desk at ELI's office in Washington, D.C.
Program Structure
Research and Writing – conduct a research project and explore opportunities.
Educational Events – participate in the educational opportunities offered at ELI including seminars, conferences and workshops.
Networking and Career Development – receive mentorship and resources from senior attorneys at ELI to help shape your fellowship and advance your career.
Presentations and Publications – explore opportunities to submit content to ELI's publications and podcast – the Vibrant Environments Blog, the Environmental Law Reporter, The Environmental Forum, People Places Planet Podcast – and deliver seminars on your research topic.
Funding
Fellows are eligible for a one-time travel and accommodation stipend (up to $5,000), but the fellowship is otherwise unpaid.
Eligibility
Applicants must have received a legal degree (LL.B, JD, SJD, or LLM equivalent) prior to start of fellowship;
Preference will be given to candidates from developing countries;
Ability to communicate in English in an office environment;
Legally authorized to travel to and volunteer in the United States for the entire duration of the fellowship.
Application
Fellowship applications for summer/fall 2020 are now open. Dates and length are flexible.
Submission must contain the following uploaded documents (Word or PDF format), as follows:
Cover letter (2-4 pages): The cover letter should address:

what you hope to get out of the fellowship and how will it help you advance your career;
why you want to be a fellow at ELI;
ideas for research projects, either particular areas of research/issues you'd like to work on while at ELI or (an) ongoing ELI project(s) you'd like to contribute to; and
preferred dates (summer/fall 2020). 

Resume 
Analytical writing sample (3-5 pages). The writing sample may be an excerpt from a longer work. 
Three references
For more information, visit Jim Rubin International Fellowship.