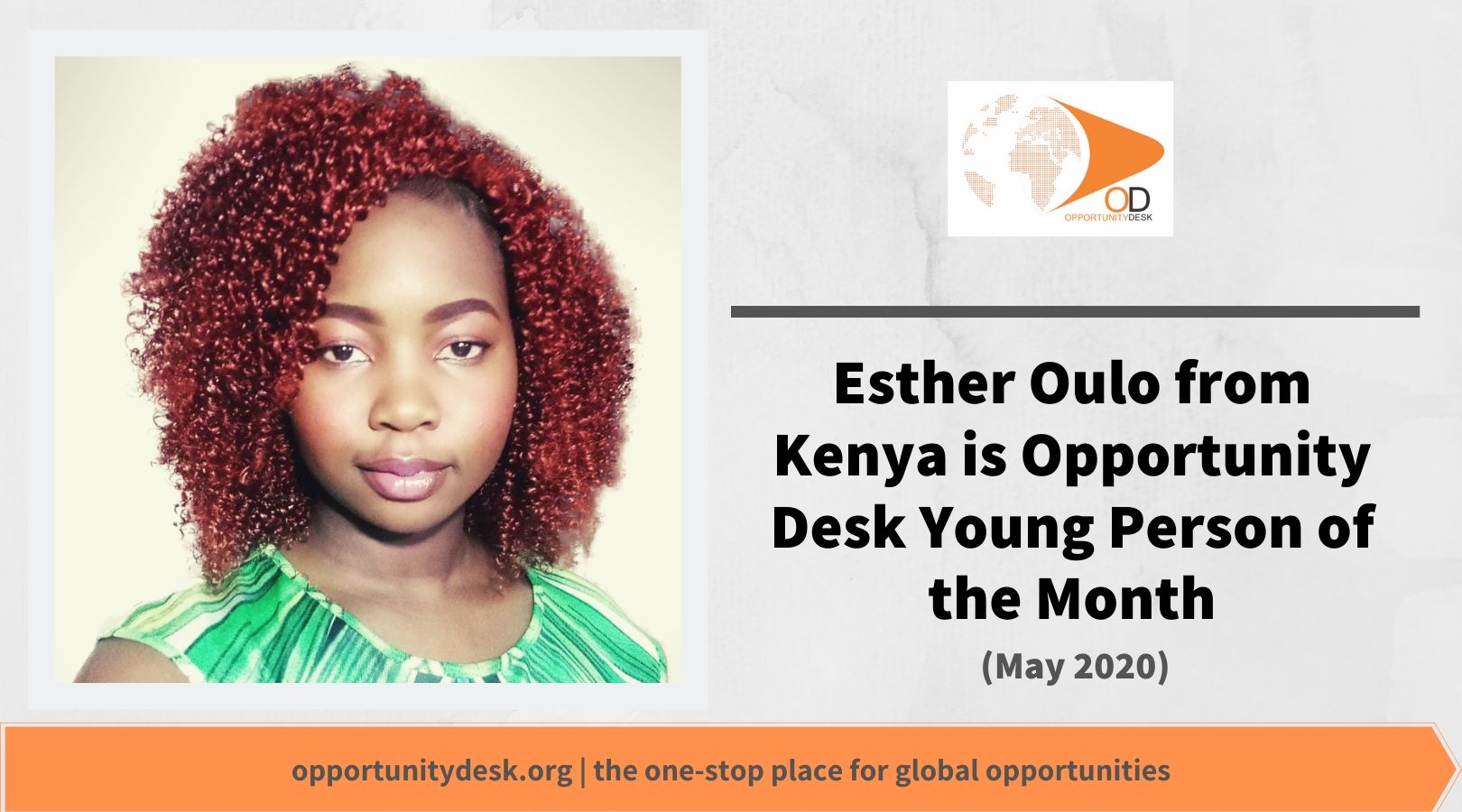 Esther Oulo from Kenya is OD Young Person of the Month for May 2020!
Welcome to May!
Our Young Person of the Month is Esther Oulo from Kenya! Esther is the Founder of Beauty Business Hub, a creative hub offering beauty therapy services. She is a self-driven entrepreneur with a passion for mentoring girls and young women in beauty therapy skills. Esther Oulo holds a Bachelor's Degree in Mining and Mineral Processing Engineering. Esther emerged the third place winner of the the 2019 Opportunity Desk Impact Challenge.
Read her amazing story below and be inspired!
ESTHER OULO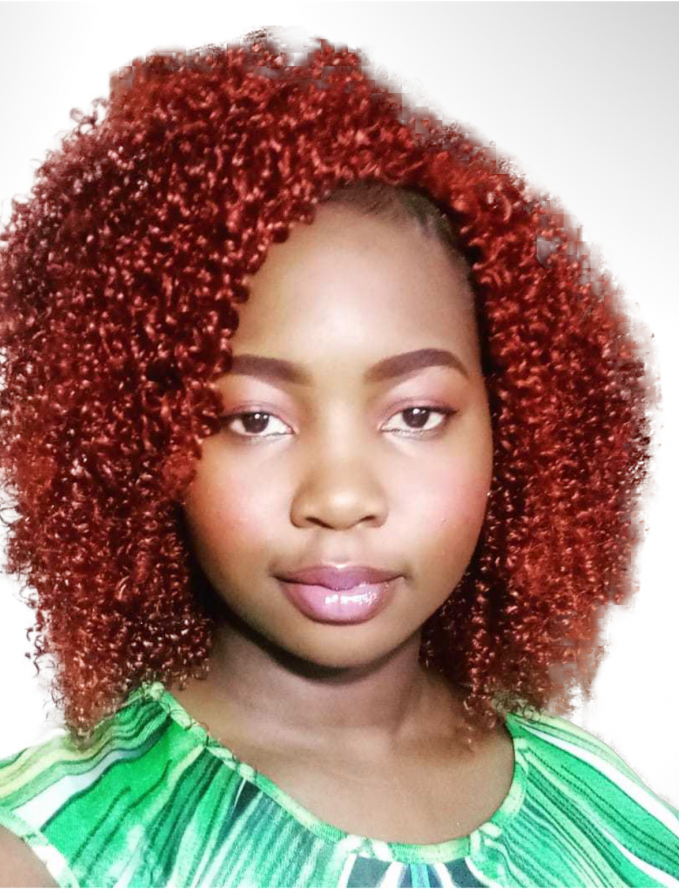 Esther Oulo is a passionate social entrepreneur who believes that empowered women empower women. She is the Founder of Beauty Business Hub, a creative hub offering beauty therapy services. She is a self-driven entrepreneur with a passion for mentoring girls and young women in beauty therapy skills. Esther is also an upcoming nail technician, a liking she developed from paying attention during her engineering drawing classes.
Her entrepreneurial journey began out of necessity. The gradual death of her father just before joining university had financially taken its toll and this resulted in university school fees and personal upkeep deficit. In search of a way up, Esther developed an interest in entrepreneurship out of necessity to attain financial freedom while undertaking her undergraduate degree program.
From her initiative, she applied and was selected to attend a government-sponsored business development training program, implemented by the Kenya Youths Employment and opportunities Project (KYEOP), where she was inspired to start a twenty-first-century business, that is, business for social impact. At the end of the training, she competed for and won a grant from KYEOP which she used to offset her business idea of starting a salon and spa within the university. She subsequently applied and won a two-year tender to operate the University Tuck shop which is strategically positioned at the student center.
In February 2019, Esther finally launched Beauty Business Hub, a creative hub offering beauty therapy services including hairdressing, barbershop, a nail bar, and retail cosmetics and beauty products. And in November 2019, Esther successfully attained her bachelor's degree in Mining and Mineral Processing Engineering from Taita Taveta University.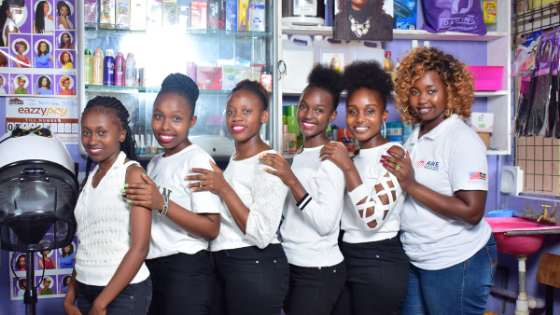 While assessing a suitable social impact for her business, Esther noted one outstanding character among the great women across the world, who inspired her entrepreneurial journey- They all participated in different mentorship programs and actively gave back to their communities through empowering other women, including herself, and inspiring them into becoming an enlightened version of themselves. This ideology of empowering women to empower women, then became a cornerstone business value that she developed to create paid internship opportunities for female university students who were interested in nurturing their talent in beauty, and develop the skill set to turn this talent into an income-generating activity.
On Her Successes
Beauty Business Hub, Esther says, has Successfully trained 10 interns up to date and increased the training capacity from 5 to 7 paid internship opportunities every semester allocated to campus girls and young women aged 18-24.
In conjunction with Taita Taveta University female lecturers, her business, Beauty Business Hub, has managed to established a mentorship program dubbed " Ladies Coffee Hour' that focuses on creating a safe talking and sharing space for female students in the university. The program, she says, has successfully impacted over 1000 female students with financial literacy and basic entrepreneurship skills. They have also successfully managed to bridge the gap between female lectures and female students and created a sense of empowerment through sisterhood and mentorship.
On Obstacles that Came Her Way
Despite four years of experience in entrepreneurship from her previous businesses, Esther was a novice in the beauty industry and therefore at the beginning, she was conned into a huge capital loss. after this incident, she decided to approached her maternal aunt, who manages her salon in Mombasa city, and requested her guidance and mentorship on how to successfully run the salon business.
For three months, she worked at the Beauty Hub as an employee, and through apprenticeship, Esther learned everything there is to know about salon business management. With this experience, she considerably improved the business's profit margins by becoming conversant and networking with key suppliers in the beauty and hair industry in Kenya.
Her Words of Advice to the Youth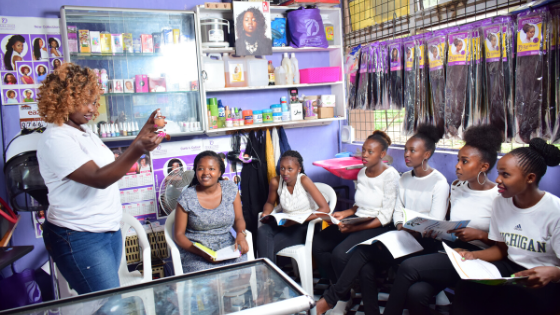 An hour of planning can save you 10 hours of doing. It's important to have a work plan for your business operations.
You can connect with Esther Oulo on LinkedIn, Twitter, Instagram and Facebook.
Learn more about her business, Beauty Business Hub on Instagram!
Who will be the Next Young Person of the Month?
You can be the next Opportunity Desk Young Person of the Month! All you have to do is get a friend to recommend your work or fill out the nomination form here.  We want to use the platform to recognize and celebrate the efforts of amazing young people around the world. Oh! And you must be an active Opportunity Desk member, either as a fan, reader or subscriber!
Join Opportunity Desk on Facebook (186k+), Twitter (39.5k+), Instagram (45.7k+), FB Group (75k+) or join 84k+ Email Subscribers