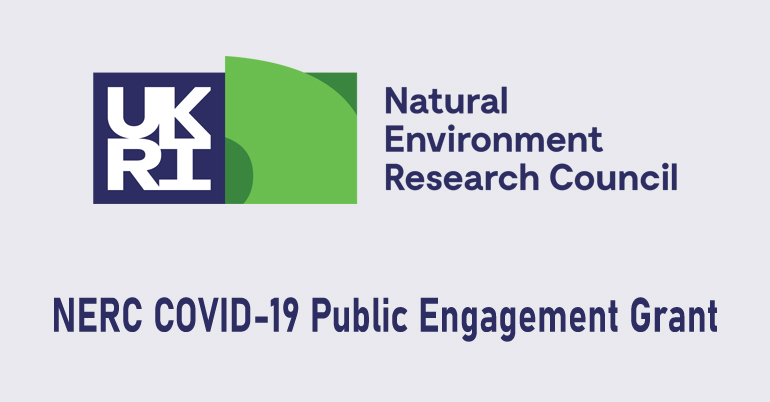 Natural Environment Research Council (NERC) COVID-19 Public Engagement Grant 2020 for UK-based Researchers (up to £10,000)
Deadline: May 13, 2020
Applications for the NERC COVID-19 Public Engagement Grant 2020 are now open. The Natural Environment Research Council (NERC) is inviting proposals for public engagement with environmental science which understand, address or mitigate the impacts of the COVID-19 outbreak.
Social distancing and the closure of many public institutions present major challenges to engagement, to research and to society. Public engagement with environmental science can respond to these in a positive way.
This funding aims to help researchers to find different and better methods of engagement that they would not otherwise be able to implement. It could also help researchers to find alternative ways to gather data that would otherwise be collected on fieldwork which can no longer go ahead. There is also room to consider how a diversity of audience groups will be affected and able to access digital engagement. There is a wealth of expertise around digital engagement methods, including citizen science, which could be considered when planning effective, excellent engagement.
Grant
NERC intends to fund projects costing up to £10,000 each with a total budget of £50,000. 
Eligibility
Proposals will be accepted from applicants (project lead) who are normally eligible for NERC grants, based within eligible research organisations;
Proposals must be within NERC's remit, but may include partnerships with other researchers across academic disciplines beyond NERC remit;
Successful projects must finish, as a condition of funding by March 31, 2021;
Any activities must be free at the point of access for public audiences
Applicants to this call may submit only one proposal as the project lead. Applicants, however, can be co-investigators on multiple projects if appropriate;
All outputs must be accessable for the intended audience/user;
All public engagement with research must align with NERC's definition.
Application
NERC will be accepting one PDF proposal document with a maximum of two sides of A4, and must include the following information:
Overview information (project lead, job role, organisation and department, email, phone number, full name and organisation of all co-applicants)
Project title (max 30 words)
Project summary (max 300 words)
Objectives: describe the project objectives and how you will meet NERC's intended outcomes (max 600 words)
Management and planning: outline a plan for project delivery. Please describe briefly how those involved have relevant knowledge and experience to deliver (max 600 words)
Total funding requested from NERC, and any leveraged funding
Proposals should be emailed to Hannah Lacey at [email protected] by 16:00 Wednesday 13 May 2020.
For more information, see official announcement or visit NERC COVID-19 Public Engagement Grant.