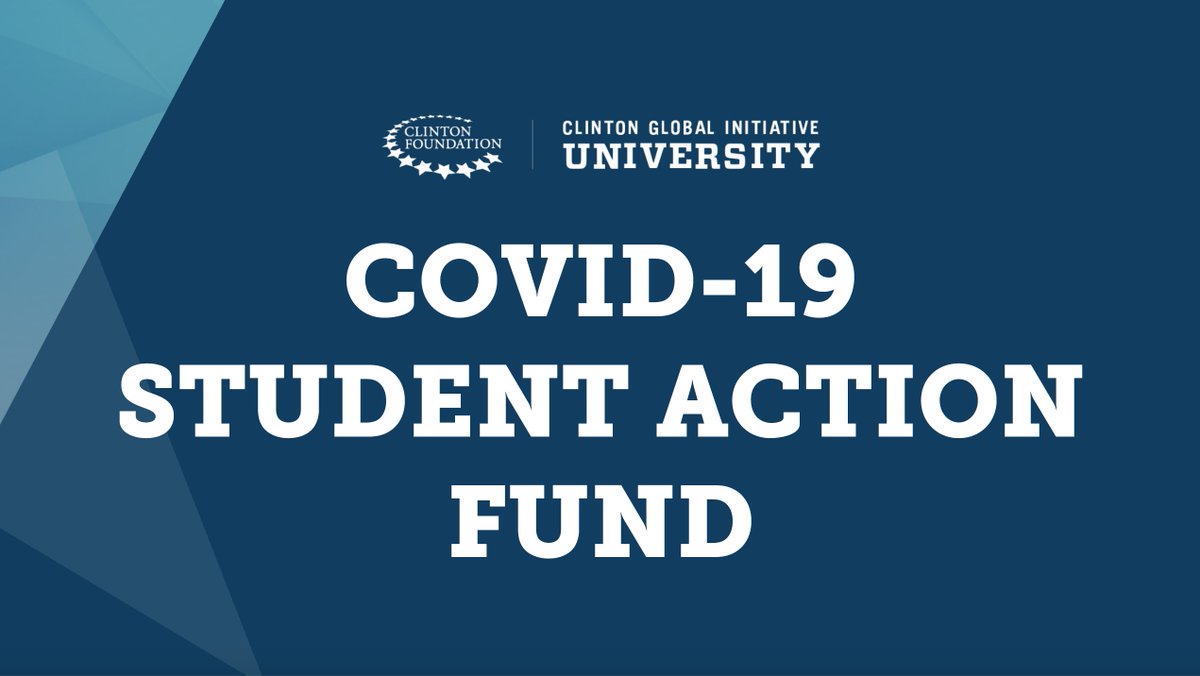 Clinton Global Initiative University (CGI U) COVID-19 Student Action Fund 2020 (up to $100,000)
Deadline: June 3, 2020
Applications are open for the Clinton Global Initiative University (CGI U) COVID-19 Student Action Fund 2020. The CGI U COVID-19 Student Action Fund will identify and support select students at universities around the world who are committed to address the COVID-19 pandemic.
This action fund is geared towards awareness and prevention campaigns, social enterprises, infectious disease monitoring and response systems, and other emergency response initiatives that are providing immediate support for public health practitioners and other essential workers on the frontlines of the COVID-19 pandemic.
Benefits
This fund will provide at least $100,000 in total funding to students, with each grant awarded ranging from $2,000 to $5,000.
In addition to receiving seed funding for their commitments, all selected students will receive invitations to participate in the CGI U 2021 program, including an invitation to attend the CGI U 2021 annual event at the University of Edinburgh in Scotland from April 9-11, 2021.
Eligibility
Students are eligible to apply to the CGI U COVID-19 Student Action Fund if:
They have previously been accepted to CGI U or if they have never previously been accepted to CGI U;
They are at least 18 years of age;
They are currently enrolled in an institution of higher education at the time of application.
Application
Once you submit your application, you will receive an email to confirm that your application was submitted successfully. Please add c[email protected] to your safe senders list. If you have any questions or technical difficulties during the application process, please call 212.710.4492 or email [email protected]
For more information, visit COVID-19 Student Action Fund.