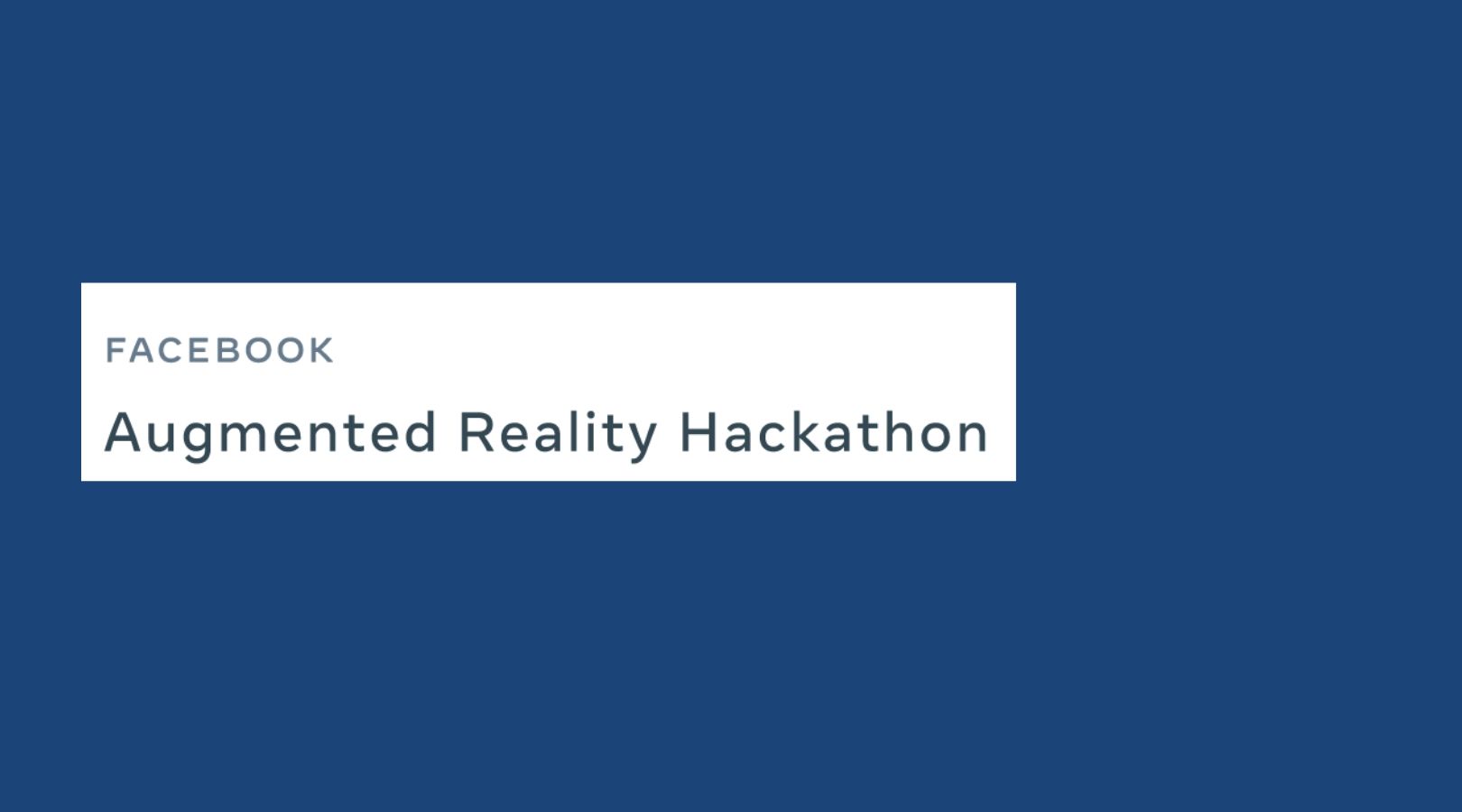 Facebook Augmented Reality (AR) Hackathon 2020 ($7,000 in prizes)
Deadline: June 24, 2020
Applications are open for the Facebook Augmented Reality (AR) Hackathon 2020. Facebook is passionate about bringing the world closer together by advancing artificial intelligence – connecting people to what they care about, powering new, meaningful experiences, and advancing the state-of-the-art through open research and accessible tooling.
They invite all creators to make and submit a Spark AR World Effect that helps enrich communities or supports a larger social good. Spark AR helps creators imagine, build and share augmented reality experiences that reach the billions of people on Facebook and Instagram.
Whether you're a beginner, using Spark AR templates and libraries to create your first effect, or an experienced pro, using customizations to build more interactive experiences — it's time to put your imagination and creativity to the test.
As always, you'll have access to the Spark AR creator community, along with instructional tutorials and resources, to help you with your project. Several submissions will be selected to receive cash prizes and Oculus virtual reality headsets, and they'll also be providing a free swag giveaway* to each team member from an eligible submission.
Prizes
First Place

At least one 30-minute virtual meeting with a Facebook engineer

Oculus Quest 64GB VR headset (ARV: $399 USD; 1 per individual, 4 max per Org or Team)

Second Place: $2,500 USD
Third Place: $1,500 USD
Eligibility
Open only to individuals, organizations, and teams with prior internet access who at the time of entry and throughout the entire 2020 Facebook Online Hackathon Series have a Facebook and Devpost online account in good standing;
Are not under any legal or contractual obligation that would prohibit their participation, are not domiciled in Quebec, Canada, the Crimea, Cuba, Sudan, Iran, North Korea, Syria, and is not otherwise a person or located in any other country under any trade or economic sanction or on any program or country list designated by the United States Treasury's Office of Foreign Assets Control, or where the laws of the United States or local law prohibits their participation or receipt a prize in any Contest.
Individuals may enter any Contest on an Individual basis and/or by joining as part of one or more Team(s) or Organization(s). If acting as a Representative, then by entering that Individual also represents and warrants that he or she is authorized to so act.
Requirements
What to build: Using Spark AR Studio, create a World AR effect for Instagram. World effects layer AR experiences on surfaces, objects and people in your environment, and are viewable using the world-facing camera on your smartphone (not the self-facing camera). We can't wait to see how you augment your world!
Judging Criteria
Quality of the Idea: Includes creativity and originality of the idea.
Potential Strategic Impact: Includes the potential value and usefulness to real-world users.
Implementation of the Idea: Includes how well the idea was executed by the developer, the extent to which the featured Facebook products were incorporated, and the extent to which respect for user privacy was considered or incorporated in the design.
Submission
Applicants are required to submit the following:
Demo video: Your video (hosted on Facebook Video, YouTube, Vimeo, or Youku) should be around 2 minutes, include a demo of your working application via a step-by-step visual demo, and be available in English. Be sure to talk about the Spark AR Studio features you used to build your effect.
Access: Please submit the Share link to the Instagram Spark AR effect (which includes the effect ID) and link to GitHub containing project file. If your effect is not yet published, share the preview/testing link.
Complete submission form: All required fields must be completed and submitted on Devpost BEFORE the deadline. Late entries will NOT be accepted.
For more information, visit Facebook AR Hackathon.