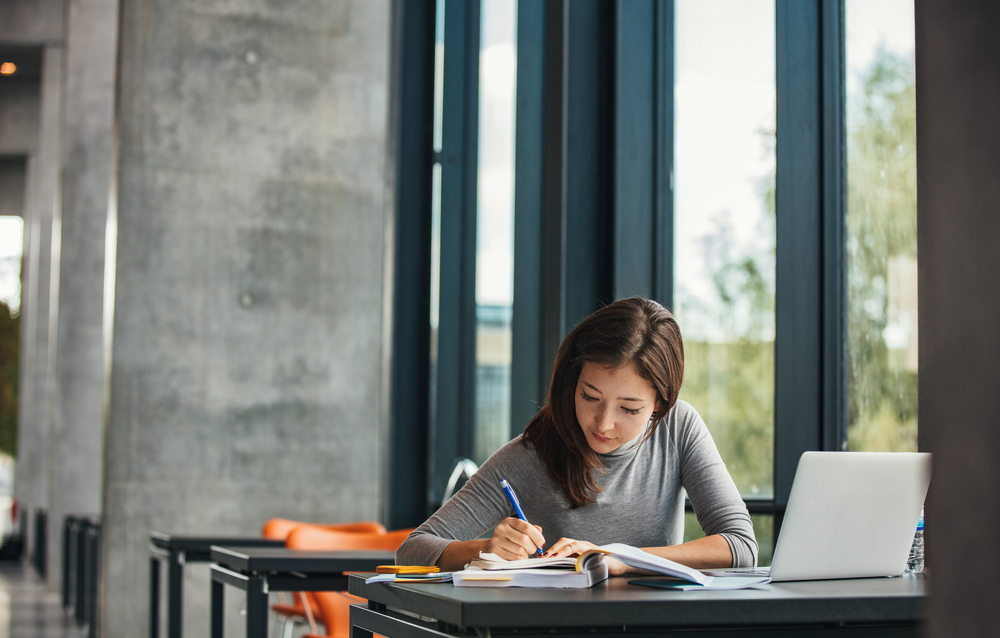 5 Subjects to Master if You Want to Be More Marketable
Being in the market for a new job is overwhelming. It seems like it is you against everyone else fighting for the same few positions. A strong education just does not seem to be enough anymore when it comes to being the best choice to hire. Now, many employers are looking for candidates who are not only well-educated but well-rounded in many subjects to best benefit the company.
While there are so many subjects to learn about and become proficient in, there are a few areas you can work to master to truly make yourself more marketable. Show your potential employers why you are the best person for the job by mastering these five important subjects.
Communication and Collaboration
No matter the type of position you are in the market for, odds are you will have to interact with others and possibly work on a team. For that reason, being a master of communication and collaboration can make you a stronger candidate.
It is likely that your first face-to-face impression on a potential employer will take place in the interview setting. Having strong communication skills will help your interview shine. A great interview could be the only thing between you and that new job! Speak professionally and politely to show that you know how to hold yourself to a high standard. Someone who is great at communicating will also be a better team player. Through a strong conversation you will show how you can speak to others efficiently and effectively.
This will also carry over into your methods for interacting with clients or customers. Make a good impression on your employer with communication skills that show how you will treat the people who help the company succeed. You will become more marketable if you know how to speak to your coworkers, employers, and everyone you may encounter.
The field of technology is always expanding. New ways to communicate and make our lives easier are always developing. A popular advancement in technology that is involved in many devices you encounter every day is artificial intelligence (AI). Knowing about AI, such as how it works and where it is used, can increase your marketability drastically.
Many companies look for employees who are technologically proficient in the most recent advancements. It is pretty likely that any company you work with will use AI to some length. Reading books about AI is a great way to get familiar with the subject. 
To get started expanding your AI knowledge, Gift Wits made a list of some of the best AI books, fiction, and nonfiction. Growing your interest in AI can really help you become a more impressive employee.
No matter what field you are looking to start your career in, it is important to know a bit about how economics works. Economics might seem complicated to learn but can truly show an employer how beneficial you will be to their business.
It is uncommon to find economics as part of general education. You may have to do a little bit of learning on your own time to learn more about production, consumption, and how the economy works.
While some professions do tend to hire outside professional help when economic decisions need to be made, not all businesses have the means to do so. If you are well-versed in economics and can make informed decisions to benefit a company, you will be a huge asset.
Being literate in economics is also useful for making connections since it is a common topic of conversation. You want to know as much as you can about relevant talking points to be able to keep a conversation going.
Even outside of the workforce, knowing about economics can help inform your everyday decisions. Economic literacy can benefit your understanding of serious issues and help you make decisions about them to make a change. Understanding economics might change the way a potential employer views you. Your unique skills could set you apart from other applicants.
Communication is clearly a huge part of landing yourself a dream job. Being able to communicate with more people can really expand your marketability.
Many employers look to hire those who can speak multiple languages. Having two or more languages in your arsenal is a huge bonus for many professions. You can be the one to interact with important clients who may not speak the first language of the area. This will help the business grow outside of the common audience with your help. Your employer will know who to turn to for help when it comes to language barriers, which should not separate a business from the growth it needs.
A more inclusive work environment can only benefit the business. Your ability to speak multiple languages might take a business to the next level.
It is the sad truth that writing education is not focused on as thoroughly as some other disciplines, leading non-writing professionals to lose the skills they may have once had.
Career writers are not the only ones who need to know how to write effectively. Understanding the nuances of grammar is important to any type of writing you may do in the work setting.
Writing emails, memos, or even just writing your resume and cover letter all require a certain amount of control over the written form. People who do not call themselves writers do not tend to have the strongest written documents. Learn more about how to write effectively and use rhetoric to your advantage in order to make a lasting impression on a potential employer.
Since good writers seem to be few and far between, being one yourself is just one way to stand out in the sea of potential hires. There are many ways to expand your writing skills, so do your best to master the way you write!
Preparing to enter the workforce is never a simple task. You can make the transition into a new job simpler with the right skills and the knowledge to prove you are the right choice for any company.
For more articles, visit OD Blog.