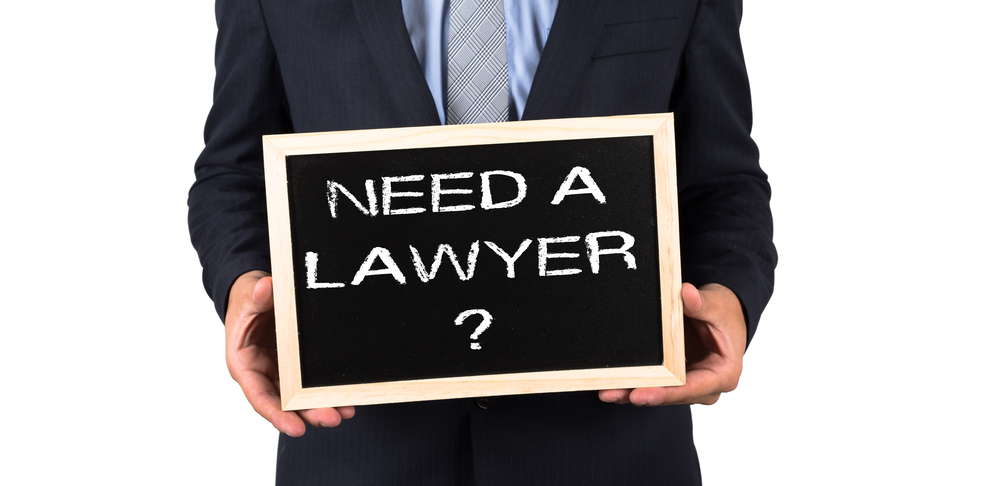 Breaking Down the Legal Job Market in 5 US Cities
Dreaming of being involved in the legal job market no doubt poses some challenges. The path toward a secure position at a well-known firm is paved with hard work. It takes quite a while to get settled into a position at a firm. It takes a great education and years of experience before you can begin to leave your mark. Of course, the legal market varies from region to region because of the industries that are popular in different cities.
Whether you are just starting your journey to become an attorney or looking to shift careers, it helps to know what the legal job market looks like in major cities. These five cities have very different legal job markets to appeal to every attorney looking for a position.
Los Angeles
One of the most popular places to get into the legal field is the city of Los Angeles because of how quickly it has grown. Many industries are booming there that lawyers have to sink their teeth into.
When it comes to a career in the legal field, you will never stop learning. LA is a great place to get started because of the number of law schools in the city. There are more than five law schools in LA itself, not to mention the huge number of schools throughout the state of California.
Getting a law degree is not so difficult in California because of all the opportunities for education. However, once you graduate and pass the bar exam, getting into a firm might prove to be a challenge. Luckily there are many corporate firms in the city. You could become a partner at a top-rated law firm in LA with the right experience and by making the right connections.
The need for lawyers is growing rapidly in LA because of the expansion of the technology and entertainment industries. LA dreaming can become a reality if you find your niche in the city.
New York City
NYC is actually a hotspot for lawyers because of its high population and level of opportunity. It is a huge financial center, which is one of the reasons lawyers are so sought after in the Big Apple. All of the firms in NYC have financial institutions as clients, but they do serve other populations as well.
The technology and science industries are hot right now, as are real estate and investment. Many firms are looking for attorneys with a variety of expertise because of all the businesses in the big city.
There are over 20,000 attorneys employed in NYC, so your chance of joining the market is pretty good. Firms in the city are always recruiting, so be on the lookout for the opportunity that fits you best.
The list of law schools in NYC seems to be never-ending. You could get a fantastic education there and head to work after making important contacts during your learning experience. In the city that never sleeps, you could make it big in the legal job market.
San Francisco
San Francisco might be a draw for students studying law but might not make the easiest location for finding a job later. There are a few law schools to choose from in the city as well as a few in the surrounding areas if you want to live in the city and make the commute. Living in SF, however, is definitely not cheap, with the highest average rent in the country. City living in SF could offer a great experience for law students looking to make a difference, though.
There are only two relatively large firms in SF that hire more than 200 attorneys, though there are many small ones that could offer a career boost. The SF legal market focuses significantly on the technology industry, though there is always a need for other industries as well. Real estate and entertainment are also big. The opportunities in California are endless, so San Francisco might not be a bad place to be!
Chicago
If you have always wanted to live in Chicago, getting involved in the legal market could be a great career path there. There are multiple law schools in Chicago, a few of which are on the water. You can get a great education with a view from your classrooms!
Chicago actually has the third-largest legal market in the United States. There are so many industries that need legal assistance, such as transportation and manufacturing, but the list does not stop there. The market continues to grow as the tech industry keeps booming.
The Windy City does not fall flat when it comes to offering career opportunities to lawyers and attorneys. Check out all of the law firms that Cool Things Chicago has deemed some of the best in the city. The legal market is big and complex in Chicago because there are satellite offices for huge firms in the city as well as regionally based corporations. For lawyers seeking a big firm or something smaller, Chicago could be a perfect choice.
DC
It might not come as a surprise that DC is quite the hot spot for the legal market. Since it is where many large-scale governmental departments reside, the need for legal assistance is even larger than NYC.
The firms in DC are constantly looking for specialists in many government fields as well as more general corporate positions. Those looking for firms both large and small might find their way in DC because of the wide range of legal needs.
Since firms are growing rapidly inside the city, they are looking to hire more employees that can offer more competitive services. Litigation might not be popular in many other cities, but it is probably the biggest industry for law firms in DC. A government investigation is also quite important. Of course, there are many law schools in DC as well. This might be the place to get amazing law experience from many experts because of all the surrounding government practices.
No matter where you choose to learn about or practice law, opportunity awaits. Find the city that suits you best to make the impact you desire.
For more articles, visit OD Blog.