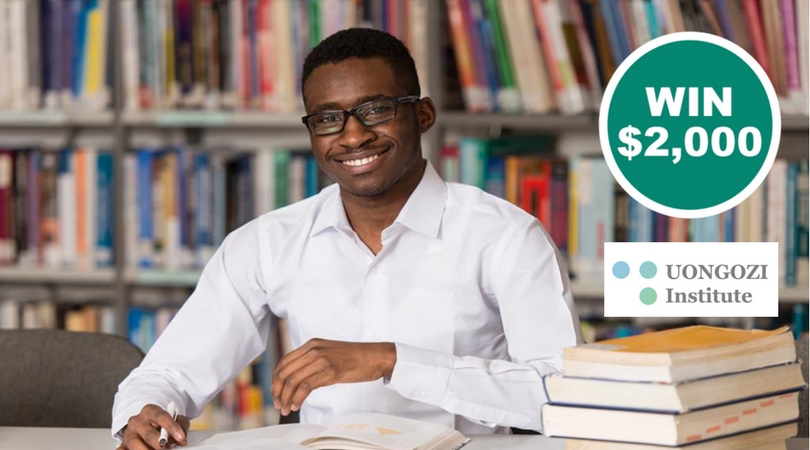 UONGOZI Institute Leadership Essay Competition 2020 (prize of USD $2,000)
Deadline: July 10, 2020
Entries are invited for the UONGOZI Institute Leadership Essay Competition 2020. Similar to previous years, this year's topic aims to solicit thoughts on the theme of the African Leadership Forum (ALF). The essays should respond to the following question:
If you were an African leader, how would you promote African intra-trade to unlock agricultural potential in the Continent?
The Leadership Essay Competition is organised annually by UONGOZI Institute to provide a space for the youth of Africa and the next generation of leaders in the region to contribute to important discussions on leadership and sustainable development. Since 2013, seven Competitions have been organised.
Prizes
A grand prize of USD $2,000 will be awarded to the overall winner. Up to five winners will be selected.
The winners will receive their awards at a prize-giving event, which will be held online during the ALF in July 2020. The ceremony will be attended by former African Heads of State and other distinguished leaders from the public sector, private sector, academia and civil society. The overall winner will be asked to read the winning essay at the event.
Eligibility
The Competition is open to all African citizens between 18-25 years.
All essays must be typed. The maximum length is two (2) A4 pages. The format shall be of single spaced, Arial font size 11 with page margins of 1 inch (2.54 cm) for each margin, and sent as a Microsoft Word document.
All essays must be written in English.
Selection Criteria
Essays will be judged on the basis of originality, creativity, use of language and appropriateness to contest theme.
Application
Applicants must also submit a written Statement of Originality and ownership of intellectual property rights.
Essays should be submitted by email to: [email protected]
For more information, visit UONGOZI Institute Leadership Essay Competition.