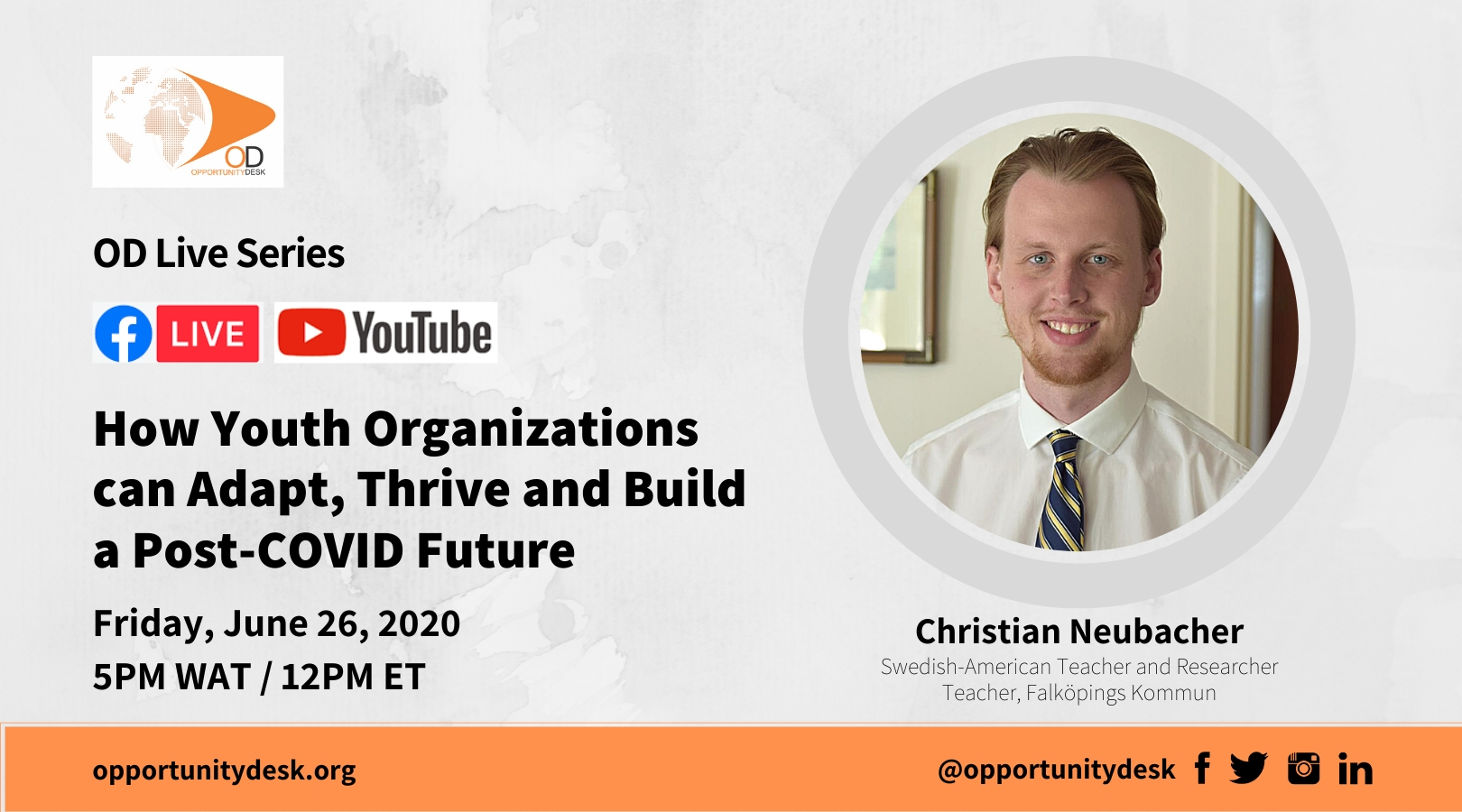 How Youth Organizations can Adapt, Thrive & Build a Post-COVID Future – OD Live with Christian Neubacher
You're invited to join OD Live with Christian Neubacher on How Youth Organizations can Adapt, Thrive & Build a Post-COVID Future – June 26, 2020
The world is changing due to the socio-economic effects caused by COVID-19. Youth and youth organizations will play a crucial role in shaping the policy post COVID.
Christian Neubacher will share about the strategies youth organizations can adopt to engage young people on digital platforms and how to ensure that these young people feel invested in their organization and mission. He will also talk about the big picture and ideas which organizations can use to implement change.
The #ODLive series is part of our efforts to empower our users with the right knowledge and tips they need to grow and succeed in their businesses, projects, and applications for global opportunities.
---
About the Speaker: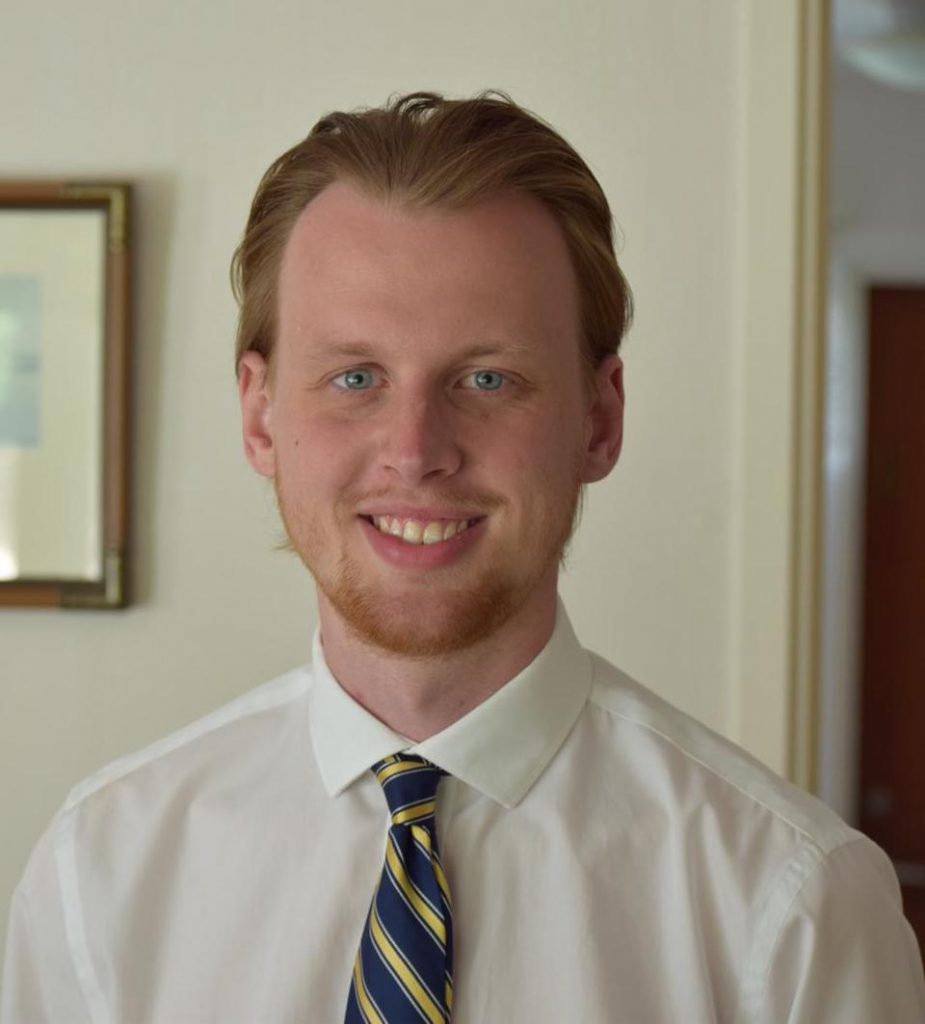 Christian Neubacher is a Swedish-American teacher, researcher, and aspiring policymaker who is passionate about developing policies and private-sector solutions which can help further regional integration, transatlantic solidarity, and sustainable global development. With prior experience serving as the Deputy Executive Director of European Horizons, he strongly believes that youth can play an integral role in shaping the post-Pandemic future.
Christian obtained his Bachelor's degree in Economics and International Studies at the University of Michigan and also has experience working for the European Banking Federation and as a teacher in Falköping, Sweden. Currently he is participating in Opportunity Desk's Mentorship Programme and will be pursuing an MA European History, Politics, and Society at Columbia University in the Fall.
---
Event Details
Date: Friday, 26th June 2020
Time: 5:00pm WAT / 12:00pm EST
How to Join the Livestream
No registration required, just click the link below and show up!
Join via Opportunity Desk's YouTube Channel.
---
About Opportunity Desk
Established in 2012, Opportunity Desk (OD) is the largest digital media platform that bridges the gap to education by sharing information on relevant learning and growth opportunities for youth around the world. These opportunities help to facilitate young people's efforts in exchanging ideas and preparing themselves for the future.
Follow OD to stay up to date: