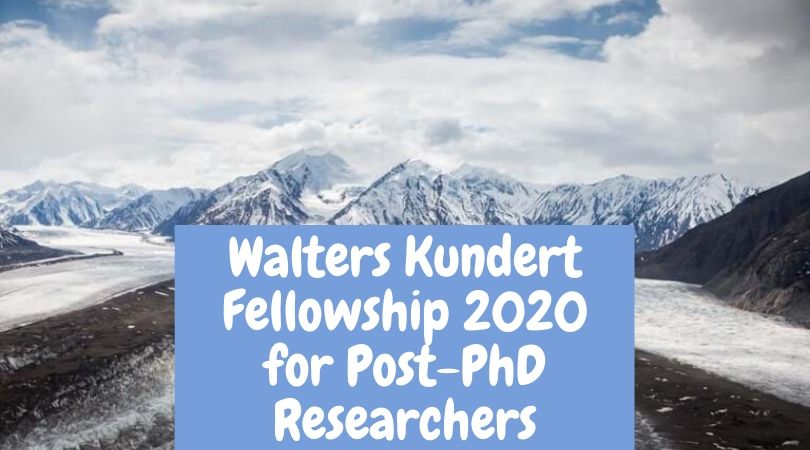 Walters Kundert Fellowship 2020 for Post-PhD Researchers (£10,000 award)
Deadline: November 23, 2020
Applications are open for the Walters Kundert Fellowship 2020 for Post-PhD Researchers. The Walters Kundert Fellowship offers awards annually to support field research in physical geography within Arctic and/or high mountain environments, with preference for field studies that advance the understanding of environmental change past or present.
Established in 2017, the Walters Kundert Fellowship is supported through a generous donation by the Walters Kundert Charitable Trust. The Fellowship was set up to encourage applicants from across the spectrum of geographical research to enhance the understanding and well-being of the planet's Arctic and high mountain environments through research. The Walters Kundert Charitable Trust also supports postgraduate grants through the RGS-IBG Postgraduate Research Awards.
Award
The Walters Kundert Fellowship offers an annual grant of £10,000 to support post-PhD field research within Arctic or high mountain environments.
Eligibility
Open to post-PhD researchers affiliated with a UK university or research institute, or
Fellows and members of the Society who are employed outside the UK.
It is not required that you have a geography degree, work in a geography department or define yourself as a geographer. However, it is essential that the project you are undertaking advances geographical knowledge.
Application
To apply for a grant, please complete the RGS-IBG grants programme application form and send this by email to the Society's Grants Officer via [email protected] by 23.59 on November 23, 2020. 
For more information, see FAQs and visit Walters Kundert Fellowship.