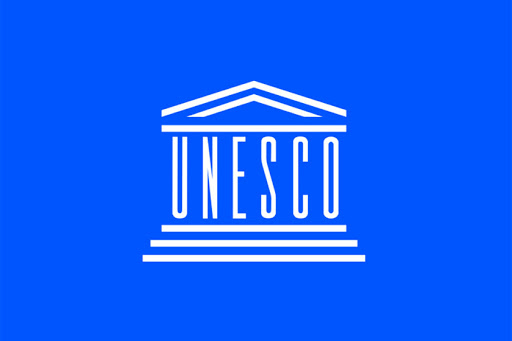 UNESCO Bangkok is hiring ICT in Education Programme Officer
Deadline: July 20, 2020
UNESCO Regional Bureau for Education in Asia-Pacific based in Bangkok Thailand, is seeking to hire a Programme Officer (ICT in Education) to join the Section for Inclusive Quality Education to contribute to the regional programme in the areas of ICT in education.
Under the overall authority of the Director of UNESCO Asia-Pacific Regional Bureau for Education, the direct supervision of the Chief of Section Inclusive Quality Education (IQE), and daily guidance of the Team Leader of Education Planning and Management (EPM), the Programme Officer shall be responsible for the planning, implementation, coordination and monitoring of the biennium programme activities and projects on ICT in education.
Duties
Specifically, the incumbent will perform the following duties:
Manage and coordinate the implementation and monitoring of two ongoing capacity-building projects in ICT in education, namely:

"ICT to  Achieve SDG4 in South Asia"
"Innovative Financial Planning in Technology-Enabled Education to Achieve SDG 4 in Asia-Pacific"

Organize, coordinate and facilitate national/regional workshops, manage and monitor project budgets, resource allocation, prepare project monitoring reports, maintain donor relations, develop project communication materials, briefs, and manage project external evaluations, etc.
Coordinate, support and manage the implementation of the cross-comparative multi-country research on measuring digital citizenship in children in the Asia Pacific and follow-up operationalization in Asia Pacific Member States.
Conceptualize, organize, and facilitate a regional symposium on ICT in Education (South Asia) and provide technical support to other regional/sub-regional initiatives on ICT in education;
Provide strategic direction and feedback on beneficiary countries' implementation of ICT in education policies; in particular, provide technical support and advisory services to Member States' COVID-19 response related to online distance learning, digital skills, ICT in education policy responses and other ICT in education matters. 
Manage the tasks and performance of interns or volunteers and provide guidance and support.
Undertake tasks involving inputs related to ICT in education as directed by the Chief of Section.
Eliigbility
Applicant should have an advanced university degree (Masters or equivalent and above) in the field of education technology, distance education, Information and communication technology (ICT), digital and computer sciences, social development, or related areas.
Minimum 4 years of relevant professional experiences in the field of education technology/ICT in education, distance education, of which at least one year at the regional/international level;
Experiences in ICT in education policy issues, national policy development, costing, implementation, monitoring and evaluation;
Demonstrated experiences in project management, implementation and monitoring;
Experiences in managing and coordinating research, particularly multi-country, comparative research projects;
Developing content for workshops and facilitating training for education officials and stakeholders.
Only candidates who have the right to live and work in Thailand may apply to this position.
Skills and Competencies
Proven conceptual and analytical skills,
Demonstrated ability to provide advice and technical support on education policy, strategic planning and monitoring and evaluation.
Demonstrated skills in stakeholder engagement and partnerships
Comfortable with working in a multicultural work place, solid team skills.
Excellent coordination and interpersonal skills.
Proven capacity to build and maintain effective partnerships inside and outside the organization
Application
All candidates must complete an online application and provide complete and accurate information. No modifications can be made to the application submitted.
For more information, visit UNESCO Bangkok.