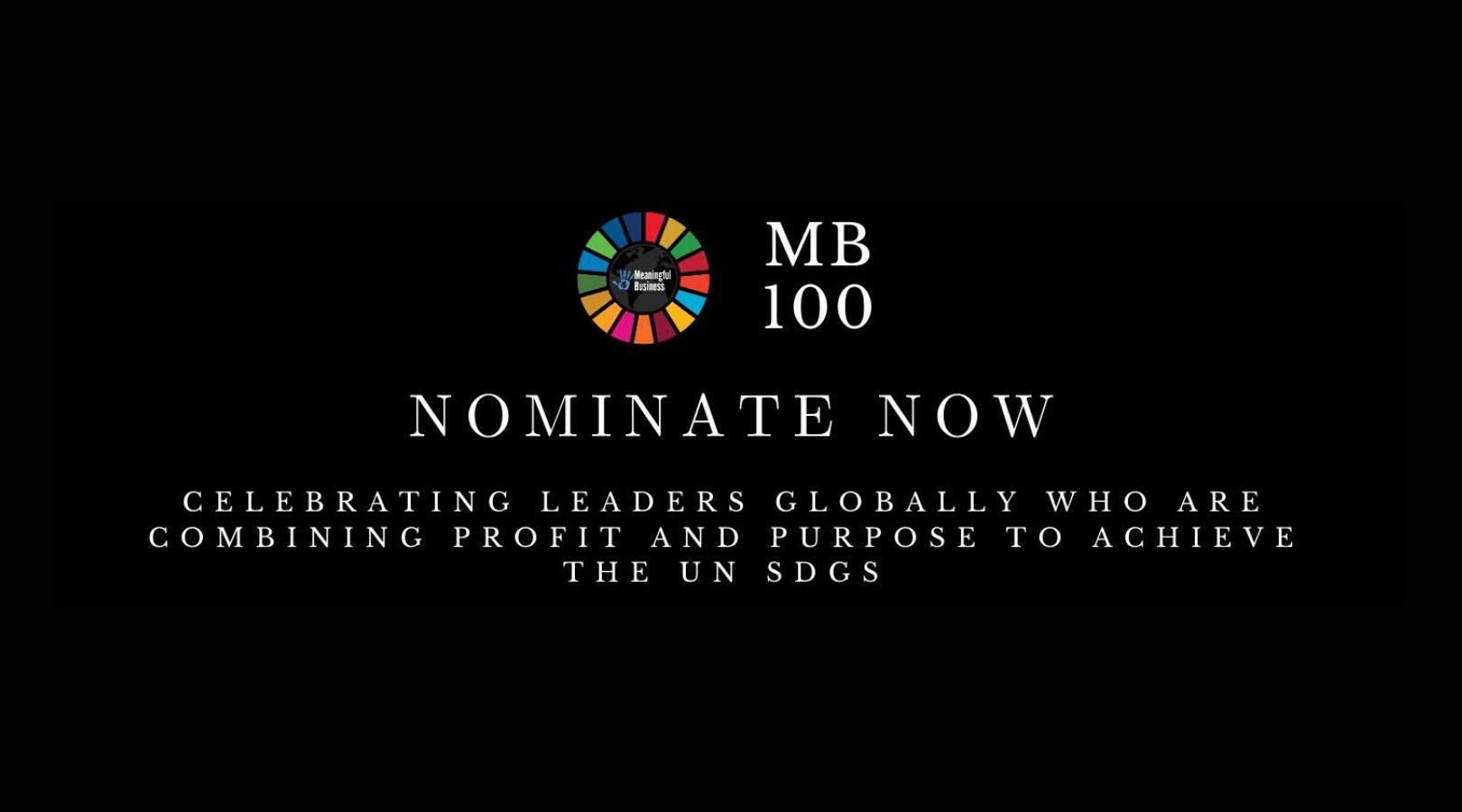 Nominations are open for the Meaningful Business 100 (MB100) Award 2020 for Leaders
Deadline: August 31, 2020
Nominations are now open for The Meaningful Business 100. The Meaningful Business 100 (MB100) identifies and celebrates the leaders globally who are combining profit and purpose to help achieve the UN Sustainable Development Goals.
The MB100 celebrates individuals working across different sectors, causes, roles, and geographies. These include outstanding purpose-driven entrepreneurs, corporate leaders, impact investors and sustainability experts. They invite you to nominate a leader within your organisation, sector, or wider network, to be considered by their judging panel.
Benefits
Become part of a global community of leaders solving the world's most pressing social and environmental issues
Gain access to content, events, mentorship and partnership opportunities.
Eligibility
Individuals who have:
Created positive, direct and intended impact aligned to one or more SDGs in the last 12 months
Been the driving force behind the product, service or project that combines purpose and profit.
Judging Criteria
Judges are considering:
Originality of the idea behind the product, service or project
Longevity of the product, service or project
Intersectionality – how successful is the product in creating impact across multiple SDGs?
Localisation – is the product or service helping local communities take better control of their lives?
Scalability of the product, service or project – is it replicable?
Inclusion – is there a focus on representation of minority groups?
Collaboration – has the leader made best use of the core competencies of different stakeholders, and encouraged them to work together?
Affordability – what level of investment did the product or service require? (Low investment, high impact products or services will be favoured)
Use of innovation/technology to power the product, service or project
Is the leader a role model for, and champion of, meaningful business beyond their own company?
Application
For more information, visit The Meaningful Business.