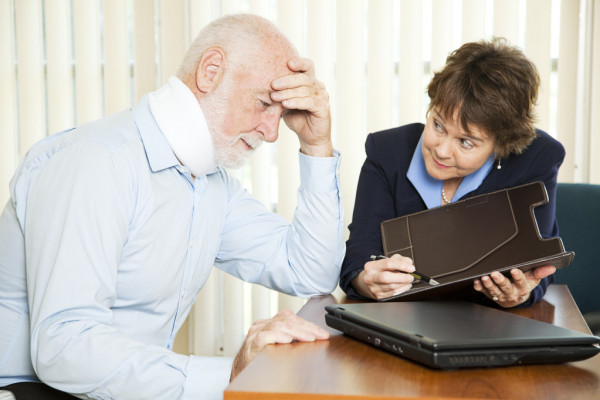 Everything You Need To Know About Becoming A Personal Injury Lawyer
Are you an aspiring lawyer considering personal injury law as an option for your practice area?
Well, it may seem like a hard career to achieve, but it's possible. A personal injury attorney specializes in representing the cases of psychological or physical injuries, caused by acts of businesses, negligent drivers, negligent medical practitioners, etc. They fight for individuals in road accident cases, medical negligence cases, and wrongful deaths.
Personal injury lawyers work to ensure that their clients' rights are protected and obtain the rightful compensation their clients are owed.
It's a competitive and challenging field but also incredibly rewarding. To help you get started on your successful legal career, we will share everything you need to know about becoming a personal injury lawyer in this blog.
Earn A Bachelor's Degree
The first step to becoming a personal injury lawyer is getting a four-year bachelor's degree from an accredited university. Most law schools accept undergraduates from any study area, but the majority of the lawyers have a degree in Political Science, Social Science, English, Business, Economics, or History.
Some universities offer a pre-law degree for students aspiring to become lawyers in the future. You can choose from a wide range of courses for getting into law school, just make sure you keep your grades up. Not everyone gets into a law school. Admission committees of law schools view a high GPA as an indication that you are hardworking. So, keep this in mind!
Qualify For Law School
A good GPA isn't enough to get you into a law school. You will need a good percentile in your LSAT too.
Scoring a good percentile in the LSAT ( Law School Admission Test) is by far the most important factor for admission to law school. A high LSAT will help you qualify for a scholarship to one of your country's best law colleges.
When law schools review applications, they consider GPA and LSAT scores of the applicants.
Complete Law School
Once you get into an accredited law school, half the battle is won. Most states require the students to earn a degree from law institutions approved by the American Bar Association.
Earning a degree from a law school will require three years of constant hard work. The first year commonly includes general areas of legal study, like constitutional law, property law, criminal law, torts, etc. The second and third-year consists of elective courses.
Those who want to become personal injury lawyers should pursue subjects like advanced tort law, evidence, trial advocacy, and civil litigation. Furthermore, they should intern with a firm or under a judge that specializes in personal injury law.
Pass The Bar Exam
The next step to becoming a personal injury lawyer is to pass the bar exam. Most states require their aspiring lawyers to pass the bar exam before practicing as professional legal attorneys.
The exam covers questions regarding state, national laws, and legal practice in general.
Once you pass the bar exam, check for additional certifications and tests you need to qualify to practice law in your specific state.
Practice As A Personal Injury Attorney
Train yourself with the best law firms in your area and obtain hands-on practice in your industry. The training aspect is what determines your future as a personal injury attorney.
Before going solo, learn as much as you by working under famous personal injury attorneys. Even if you cannot acquire a job at a reputable personal injury firm, don't lose hope. Many personal injury attorneys are former criminal defense attorneys who worked with medical experts to get plenty of courtroom experience.
Stay Connected And Gain Experience
As your career advances, improve your legal profile by joining legal committees, offering legal aid to people fighting for a greater cause, establishing social connections, diversifying your legal knowledge, and getting connected with insurance organizations and medical practitioners.
Acquire various skills that can help you earn a great name in your industry, identify the unique talents you bring to the table, and work with prospective clients.
The only source of knowledge is experience. So, grow your professional network and gain experience.
Always Be Willing To Learn
As a legal representative, you must always strive to learn more. Fighting cases for people who are in an emotionally & financially tough spot requires understanding, extensive experience, and above all, compassion. So, listen carefully to understand your clients' needs.
Don't hesitate to learn from other lawyers in your field. Consult books and look at the way promising personal injury attorneys handled their cases.
Final Thoughts
Once you have followed the steps mentioned above, you can start your own firm and get yourself listed on the personal injury lawyers directory.
Running a personal injury firm alone can be a risky move, but if you are good at what you do, you can acquire many clients and gain an exponential amount of money.
For more articles, visit OD Blog.