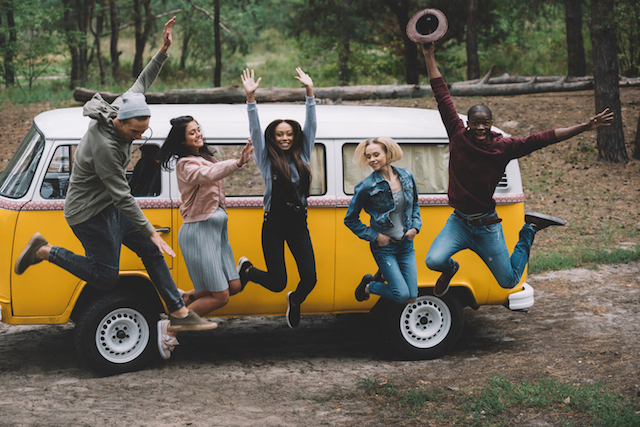 A Trip to Take You Beyond History, Culture, and Romance
When it comes to having fun, there is nothing better than to experience years of wonder in just one Mediterranean cruise. You get to enrich yourself is the history, culture, romance, art, and natural wonders that the Mediterranean has to offer.
Cultural Immersion
When you are in port, you get the chance to travel through Athens and get the whole drive narrated. You then get the chance to walk through the Acropolis, see the ruins of ancient Pompeii, spend a day at Libson's Monserrate Palace and its gardens, and you can even go on a gondola ride through the streets of Venice. Rome has the amazing Sistine Chapel that has the wonderful ceiling painted by Michelangelo. The Park Guell can be found in Barcelona and was designed by Antoni Gaudi to be colorful. Venice is the place for romance with gondola rides down its canals.
Natural Wonders
There are a lot of natural beauties that can be enjoyed while wandering around with each place having its own unique sights. Greece has the Mykonos, which are islands that are whitewashed paradise. Along the Italian Riviera coastline, there is the Cinque Terre, which has century-old villages. The Amalfi Coast can be found along with Italy and has great shimmering bays, craggy cliffs, and mysterious grottos.
Cuisine
The Mediterranean is a great place to let your taste buds experience a wide range of flavors. Some of the things you get to enjoy are different kinds of cheeses while in France, such as creamy brie, hard Comte, tangy goat cheese, and punchy le Roquefort. In Italy, you can enjoy homemade pasta while drinking prosecco. In Spain, you get the chance to enjoy some great tapas, which are made out of Iberian ham, cheese, pincho de tortilla, calamari, and olives. If you like something spicy, you can enjoy a spicy goulash and some schnitzel while in Croatia. Greece is the place to be for some great seafood, such as octopus, and dolmades, feta cheese, and moussaka.
History
The thing that you will find the Mediterranean is best known for is its history. It dates all the way back to the Roman Empire, and the Romans used to call it the Mare Nostrum. Even as time has passed, there are still a lot of the old edifices that can still be found and enjoyed by you and other visitors. One of the oldest known attractions that can be enjoyed is the ancient city of Pompeii that was buried under ash and rock back in 79 A.D. when Mount Vesuvius erupted. If architecture is your favorite thing to enjoy, then you will enjoy the city of Dubrovnik, which has streets made of marble, Renaissance-style carvings, and pedestrian promenade called the Placa. Of course, there are also the traditional tourist spots to visit, such as the Colosseum in Rome and the Parthenon in Greece.
Parts of the Mediterranean
The Mediterranean is so large that there is so much you will get to see while cruising it. The sea itself is 965,300 square miles in total, and it is broken down into different regions. Each of these reasons has its own culture, which means their own cuisine and scenery. The Eastern part of the Mediterranean contains the Holy Land, the Adriatic Sea countries, and the Greek Islands. The Western part on the other hand has Spain, France, Portugal, Monaco, and Italy.
Family Adventures
When you are in port in Croatia, there are some great things that you and your family can do. These things include swimming, kayaking, cycling, and eating great food. You will get the chance to have an adrenaline rush as you ride a Lamborghini or Ferrari across the French Riviera. You can enjoy a minor cruise to the Zanjice Beach and Blue Cave to take in the sights.
For more articles, visit OD Blog.