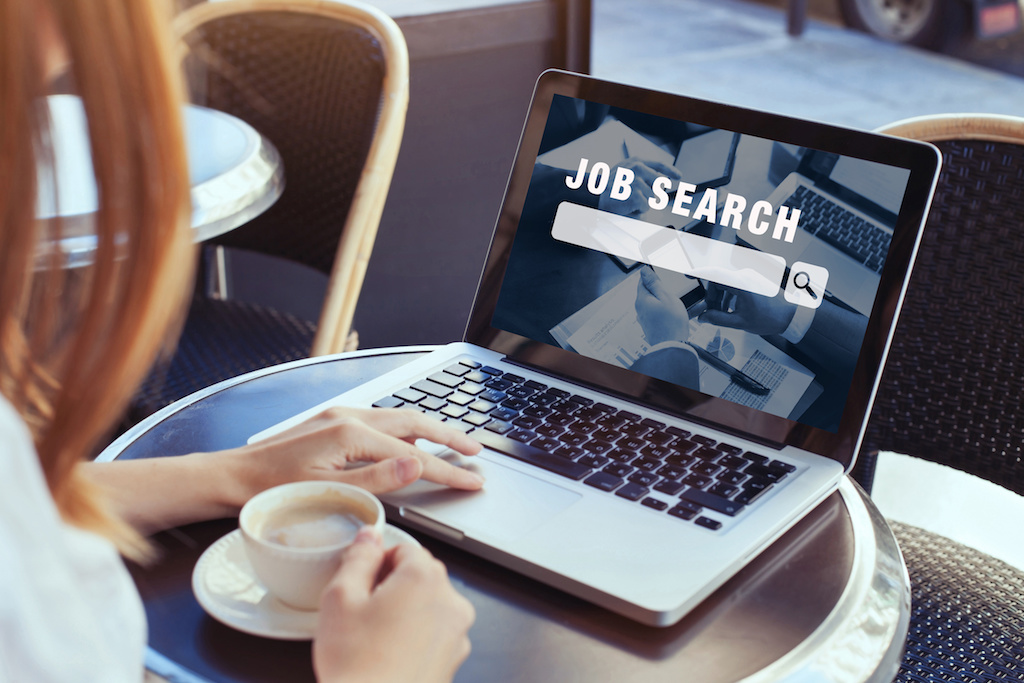 Top 6 Ways To Score New Job Opportunities
Scoring job opportunities requires an active effort on your part as the job seeker. Determination focus, and patience are all a part of the game. In times where doors seem shut, you have to keep navigating different paths that will eventually lead you to the right opportunity. If one strategy doesn't seem to bring about the positive feedback you're looking for, you have to try a combination of other methods. That said, we've compiled a list of 5 ways to score new job opportunities. Have a look and do not give up on the process.
1. Development And Learning Of Skills
You may have skills that you have to enhance and improve before you seek new job opportunities. Perhaps the training you received a decade ago needs refining and development to meet the current requirements in the market. The convenience of digital learning has made developing and acquiring new skills more accessible than ever. Take for instance an online forklift training course. Through a learning management system, you can learn how to drive a forklift or renew your certification, which is a requirement by the Occupational Safety and Health Administration.
You no longer need to gather resources and travel to places where you're manually taught how to develop or learn this skill. This online training means that you get the certification in a short space of time, and can apply this when looking to score a new job opportunity. It's worth exploring channels that provide convenient and resourceful learning tools.
2. Work On Your CV
Your CV or curriculum vitae is what determines your chances of scoring new job opportunities. You have to make sure that this is updated and relevant to the job opportunities you intend to land. There are different styles of CVs depending on the market. Some information that can be included in the CV includes your work history, education, skills, and work references.
Depending on the job opportunity, some CVs require a portfolio to accompany it, displaying the past jobs you've done. It is therefore important to study how to make these relevant. You may have acquired the necessary training and skills, but if you don't properly articulate these, job opportunities may pass you by.
3. Networking
Certain job opportunities can come through professional networking. Getting to know other people in your industry means that you have opportunities to discuss the skills and knowledge that you can offer. You can join professional networking online platforms such as LinkedIn. Make sure to articulate your skills such as the training you've received, and share as much relevant information required that may get you noticed by hiring agents and employers.
4. Research And Apply
Being head-hunted by the perfect organization is almost everybody's dream. However, in most cases, you have to put in the hours to find your desired job opportunity. You have to research companies that are hiring. Having found these, this is when your CV, portfolio, and training records are needed, depending on the stated requirements. To save time and effort, make sure to apply to job opportunities that closely match your experience and skills. There's always an organization or company that requires your skills. You just have to patiently find these and, eventually, you may get the opportunity you seek.
5. Prepare For Interviews
Having caught the intention of employers through your papers, the interview is just as important. You have to equally invest time preparing for the interviews that you get called to. Preparation processes include:
Studying the company so that you know what your potential job requires
Understanding the job description
Effortlessly discussing the information you've placed in your application
Putting together the correct outfit
Organizing your equipment for online interviews
Showing up early on the day
Remember that you're trying to stand out from your competitors so you have to play your best hand.
6. Don't Give Up
It may seem as though some people effortlessly land job opportunities. Others, however, have stories to tell about the uphill processes they've had to face to find new job opportunities. The key is to never give up enhancing your skills, applying, and networking. Eventually, you will get noticed and a new chapter will begin. In moments of discouragement, you can take a breather and make sure to get back at it more determined and positive about the process.
Conclusion
Scoring new job opportunities requires mental preparedness, skills enhancement and progression, fixing up of your application papers, applying, and showing up for interviews. The process may be effortless in some cases, but in others, this may be a seemingly uphill battle. As long as you have the skillset and the knowledge that's in demand, it's only a matter of time until you land your desired job opportunity. Make sure to engage the platforms that provide training to prepare you for your new job opportunity.
For more articles, visit OD Blog.