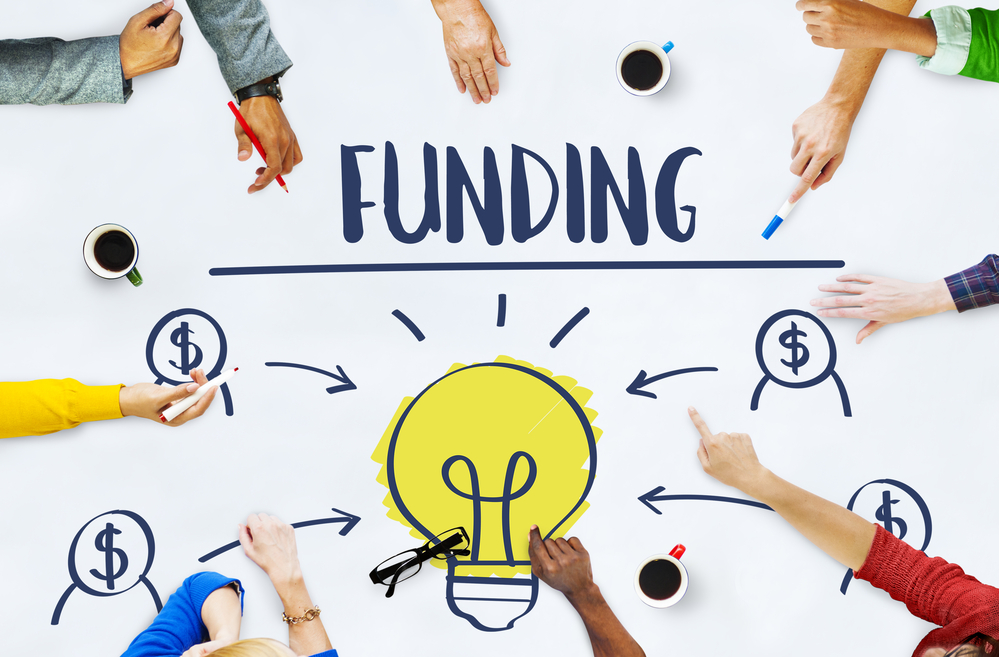 How to Raise Money for a Nonprofit the Right Way?
Nonprofit organizations and fundraising events start with good intentions. Founders and initial donors put in substantial money as a corpus. But keeping up with expenses in addition to the expanding the goodwill portfolio, soon results in declining funds.
There are some fundamentals that need to be taken care of as a priority, if you want to run a successful non-profit.
Make sure you have a strong brand image of the nonprofit. Have your story published and visible – on the internet, in the local news, and in popular clubs.
Get a website. A simple website that lets people access information about the charitable work you are doing.
Just because you have a cause, people will not start giving donations. You need to start thinking like a fundraiser to mobilize donors.
You must be a registered charitable organization to be able to take donations and give away tax benefit certificates.
Maintaining long-term relationships with donors and interested parties is important. Their contribution should always be followed-up with gratitude. They should be updated from time-to-time about how their donations are being utilized.
Many passionate socially driven individuals find themselves at tenterhooks when it comes to raising funds over and over again. They end up hiring professionals and event managers for fundraising, and that's a huge expense in itself. Besides, one can accommodate only a handful of events each year.
It is crucial to have a sustainable plan for raising money for a nonprofit. In case you feel stuck, we have these rock-solid ideas for raising money efficiently.
Planned Events
Plan at least a couple of events that you can host during the year. The dates, the theme, the guest lists, and all other important factors should be locked-in the calendar at the very beginning.
The right way to host a fund-raising event is to have a strict budget. Consider every detail from venue, to catering. Save some room for unforeseen expenses too. You should always ask for a discount on the venue charges, most venues are willing to charge less for charities. Keep a theme that is not "raising money for a cause". You can host game shows, dance competitions, cooking competitions, and similar fun events. You can partner with event promoting websites and clubs which promote charitable events for free.
Online Donations
If you have a full-fledged website documenting all the good work and years of dedicated efforts, you can have a dedicated payment gateway for donations. Having an explanatory video or two will drive more traffic and show trustworthiness. You can consider embedding a donation system like Donorbox to your website for arranging recurrent donations in installments.
With a website, you can hold online auctions, registrations for live events, and call for volunteers. The possibilities are endless. A mobile optimized site with social media presence can bring donations streaming in throughout the year.
Subscriptions
It may sound old school, but subscription-based fundraising is one of the surest ways of generating regular recurrent donations. You can reward members with monthly newsletters (with powerful content), annual recognition night, and member's exclusive discounts for events. If you have solid branding to back you, memberships and subscriptions will be in demand. Subscription strategy taps the concept of the membership economy, and creates a sense of belonging among contributors.
Crowdfunding
Although personal relations are vital for seeking donations, it is possible to raise funds online, with just as much conviction.
It is better to raise funds through crowdfunding for a specific project rather than a general cause. For example, if you run a non-profit for educating underprivileged children, and you want to raise funds for starting a library, you could invite donations specifically for purchasing books. Being specific is the key to successful crowdfunding. You can specify the number and list of books you will be purchasing and how much the total cost will come around to.
Crowd funding should be your secondary fundraising strategy, because it is some-what unpredictable.
Conclusion
While these fundraising strategies are sufficient to set the ball rolling, you must not forget that there are limitations to what a single person or a small team can achieve. Passionate young volunteers can be a great asset for nonprofits. Training motivated volunteers for fundraising can make significant difference to the scale of your events and volume of donations. While you get volunteers' services for free, they benefit from field experiences. It's a win-win situation.
For more articles, visit OD Blog.