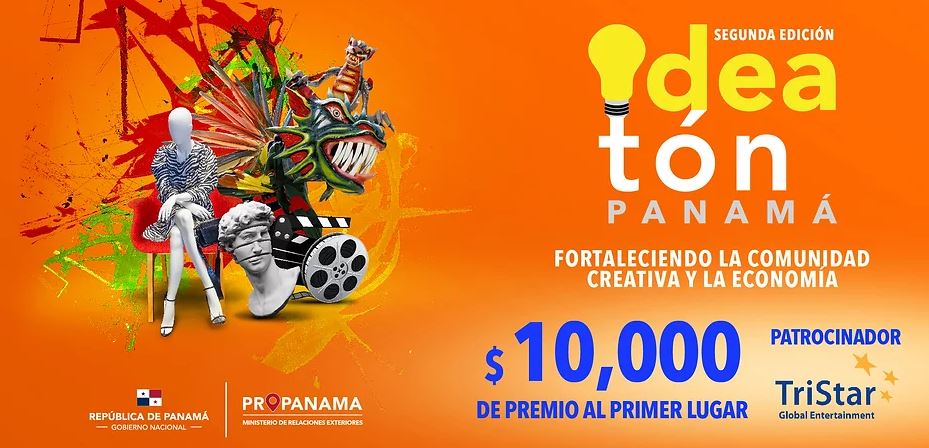 Propanama Ideathon 2020 – Strengthening the Creative Community in Panama (prize of $10,000)
Deadline: August 24, 2020
Applications are open for the Propanama Ideathon 2020. The Propanama Ideathon was established in response to the challenges facing the creative sector due to COVID-19. It is a collective call to action to devise solutions that strengthen Panama's creative community and economy.
The COVID-19 pandemic has challenged the creative sector, eliminating the opportunity for face-to-face meetings at plays, art galleries, concerts, museums, fashion shows, closing public galleries, to name just a few consequences. They are inviting Panamanians and foreigners to submit innovative ideas in support of the creative community in Panama.
Benefits
Selected winner will receive a prize of $10,000.
Eligibility
Open to everyone, including Panamanian residents and international participants. 
Applicants are invited to submit a main idea to address the challenges facing the creative industries. The winning idea will propose an innovative solution for the creative sector in Panama, including social and economic impacts.
Evaluation Criteria
Impact: What economic and social benefits does the proposal provide? (job creation, empowerment of people, impacts on creative industries, etc.) What is the specific impact for Panama and for its creative sector?
Feasibility: How will your idea come true? What tools, platforms, human resources, investments and private / public support are required?
Time/Implementation: What is the time to implement your idea? What stages are involved? How long will launch and scale take?
Application
Anyone with a well-conceived and well-articulated idea relevant to Panama's creative sector can submit a proposal.
For more information, visit Propanama Ideathon.