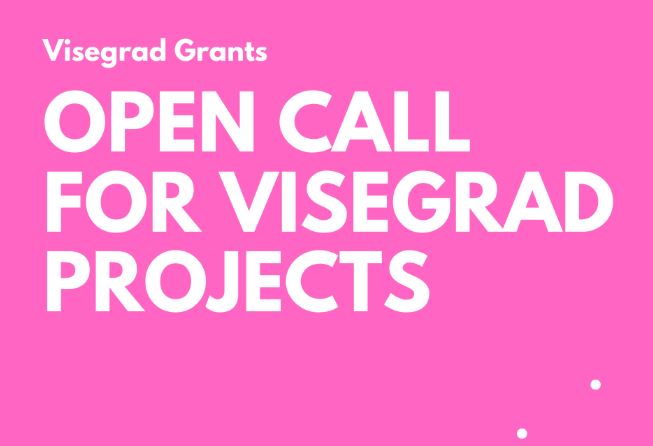 Visegrad+ Grants 2020 for Organiszations in Western Balkans and the Eastern Partnership countries
Deadline: October 1, 2020
Applications for the Visegrad+ Grants 2020 are now open. The Visegrad+ Grants support projects which contribute to the democratization and transformation processes in selected countries and regions, especially non-EU member states in the Western Balkans and the Eastern Partnership countries.
Your project must address one of the objectives of the grant program from one of seven focus areas eligible for funding:
Culture and Common Identity;
Education and Capacity Building;
Innovation, R&D, Entrepreneurship;
Democratic Values and the Media;
Public Policy and Institutional Partnership;
Regional Development, Environment and Tourism;
Social Development.
Grants
Grants cover up to 100% of project budget with maximum 15% of the requested sum for overheads.
Eligibility
Open to consortium of organizations of which 3 or more are based in different Visegrad countries;
All types of non-governmental, civil society organizations (CSOs); municipalities and local governments; schools, higher education institutions; research and scientific bodies and public institutions are eligible as lead partner (applicant) and partners in the consortia;
Market actors, e.g. companies – especially innovation and startuprelated actors – with a legal entity are also eligible, but only if their Visegrad project is of nonprofit character;
Projects must develop meaningful cooperation and ensure active involvement of at least 3 V4 countries and 1 entity from the EaP region or the Western Balkans countries at minimum regardless of the applicant;
Maximum duration of project implementation is 18 months;
Projects must clearly address one of the objectives of the program's seven focus areas and be implemented in the region of EU's Eastern Partnership or in the Western Balkans.
Application
You can submit your project proposals via My Visegrad during the submission period before the deadline — October 1 at 12.00 PM (noon).
For more information, visit Visegrad+ Grant.