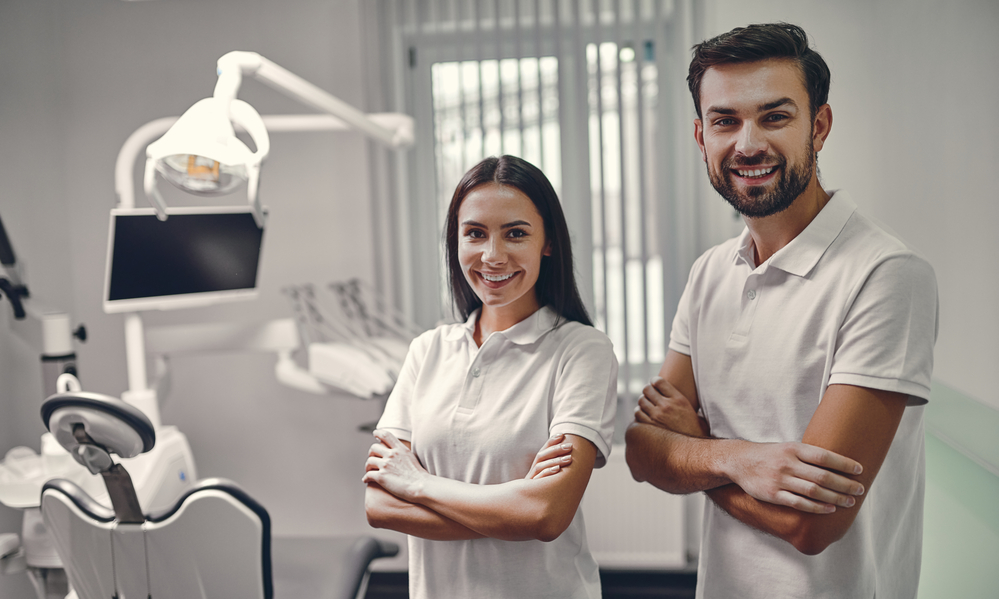 Why you Should Consider a Career in Dentistry
As a profession, dentistry has many positives. It has the power to really help people in ways that other industries don't allow for and provides a career path that is both rewarding and challenging.
Right now, dentists are in the middle of a huge challenge. The number of patients receiving NHS dental treatment in the UK has dropped by 3.36% in the 2019-20 period, and this number doesn't factor in the fallout of COVID-19. However, while patients slowly begin to access dental services again after lockdown, there is the possibility that more people in the UK will have realised they need to care for their teeth – and that's where you come in.
If you're planning your career or you're considering a career change, becoming a dentist could be an opportunity for you to feel rewarded in the work you do. Being on hand to help new patients as they return to their local practice means that you could be truly making a difference to their lives.
Here is a look at some of the main reasons why this could be the profession for you.
Transform patients' lives
Toothache can be extremely painful. As a dentist, your role is to help stop the pain and prevent it from returning. This alone is a rewarding part of the job.
However, there are other aspects that can go a long way towards helping people. Missing or crooked teeth can have a negative impact on a patient's wellbeing, while even the most basic procedures such as adding a filling can help make a patient feel better.
Perhaps your patient has had a bad experience elsewhere and they have a negative view of dentists. While dental negligence is possible, as a fully trained, reliable dentist, you can help to fix the damage done and help that patient restore their faith in dental practitioners.
Restoring oral health in any of these or other ways can be one of the key ways to enjoy job satisfaction.
Excellent pay and benefits
The salary you'll receive as a dentist is appealing.
Once you've qualified, to be an NHS dentist you'll need to complete a foundation year. During this year, you'll earn around £32,000. The majority of dentists in the UK are contractors, meaning they're self-employed, and they tend to mix NHS work with private work, earning as much as £110,000. If you were to provide entirely private treatments, you could earn as much as £140,00 annually.
These figures change if you decide to work in the NHS as a salaried dentist. In this case, you could earn up to £86,900, depending on your experience.
Career independence
You can choose the setting you work in. Whether you long to work for the NHS or you're keen to cover both NHS and private dental care, there are lots of avenues you can pursue. This allows you a level of career flexibility and gives you the chance to move to a practice or hospital at a time that suits you just as much as it suits the dental setting.
Ever-changing industry The technology used a decade ago has changed dramatically. Now, there are more sophisticated procedures taking place using up-to-the-minute tech. As a professional working in this industry, you'll find that these constant additions and advancements in the equipment you use make the job exciting and interesting.
For more articles, visit OD Blog.