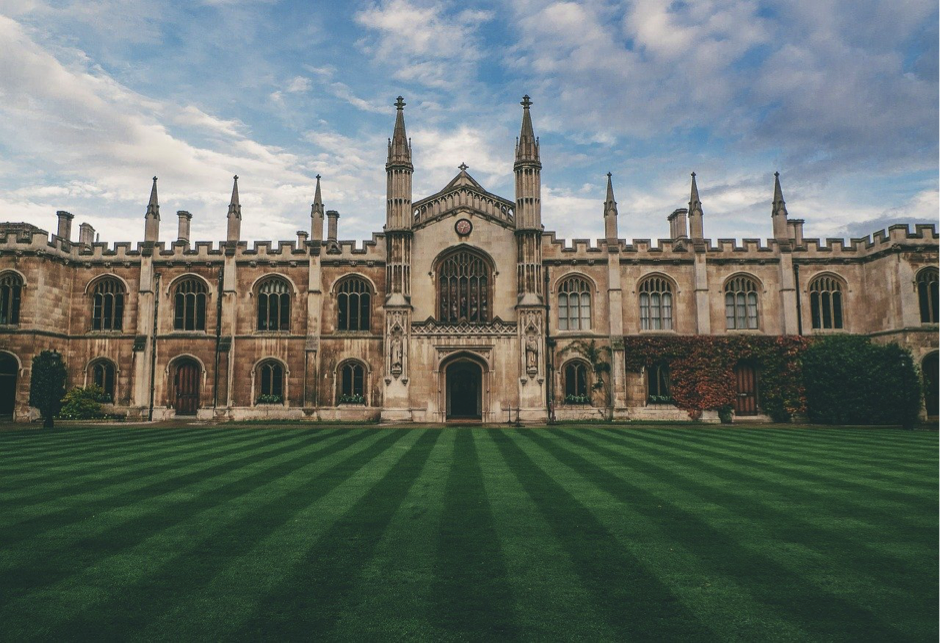 4 Reasons Why You Must Prioritize the Implementation of a Contract Management Solution for Your Institution
Are you a contract manager for an educational institution? If so, have you implemented education contract management software? If not, the question that begs is, why should you?
By way of answering this question, let's look at four reasons why a robust contract management software solution is the answer.
1. Improve the contract lifecycle with collaboration across all departments and stakeholders
One of the most important reasons to sign up with a SaaS contract management solution hosted on Amazon Web Services is the ability to implement a university- or college-wide solution that improves the contract lifecycle via email-based workflow processes.
The higher education procurement process can be time-consuming and tedious, especially for high-value contracts. The approval and signing-off processes differ based on the contractual value.
The University of Edinburgh's procurement policies and procedures divides the required processes between contracts under £50 000 and over £50 000. The "procurement journeys" are different for each threshold.
The contractual process flow is traditionally a manual process where university employees' hand-deliver the requisite number of copies of the contract from one signatory to the next. This process also has to include a stop past the legal department to ensure that the purchase contract does not contain any loopholes or illegalities.
Depending on the specific procurement journey, a high-value contract will need to be approved by between 5 and 10 people, including the CFO, head of procurement, and even the institution's vice-chancellor.
Under the traditional system, the contract is physically carried between departments and signatories. You can imagine the time it takes to sign off a single contract.
Let's assume this university implements a SaaS contract management system.
What is the difference?
The contract is loaded onto a central server, as described above. Instead of being manually transported between signatories, an email workflow methodology is instituted, enhancing, and substantially shortening the contract's lifecycle.
2. Native mobile Android and iOS app interface
Reported statistics show that there were 2.7 million apps on the Google Play store and circa 1.82 million apps on the Apple App Store in the second quarter of 2020.
Succinctly stated, there are three types of apps: native, progressive web apps, and Google AMP applications.
Succinctly stated, native apps are platform-specific apps. An Android app cannot be installed on an iOS device and vice versa.
There are many reasons why a SaaS that offers native apps is preferable to a software solution that provides a responsive website that resizes itself to fit different device screens, including:
A native app has full access to the device's features like a camera, contact list, geolocation tracking, and Bluetooth. Websites are not always able to access these features.
A native app works much faster than any other app-type. Many of its features are preloaded or packaged as part of the app.
A native app provides a standardized look and feel; thereby, making it easy to use because the default features are the same across the mobile platform.
3. Prevent the theft of confidential information
Privacy and confidentiality are essential components of all research studies. Secondly, equipment may need to be procured to complete the research. Therefore, the university must prioritise the need to secure data, including procurement contracts.
By way of expanding on this point, let's consider the following scenario.
Let's assume that you are a procurement official, and a contract for the purchase of laboratory equipment is submitted to your department for approval. A close friend also works for an equipment supplier, and you would like to help them bid successfully for this contract. Two suppliers have already submitted quotations for this equipment. The only way your friend's company is going to be awarded the contract is to quote lower than the two existing quotations.
You have two ways to get this information out of the university; ergo, email the documents to your private email address, or print a copy of the contract plus all submitted quotations. You then either hand-deliver the documents or email the copy to your friend from home.
This is fraud. And while the scenario doesn't seem that serious, the principle stands. The next time you could easily copy proprietary information and sell it to the highest bidder on the black market.
Therefore, the question begs, how does the university prevent the theft of contractual and other information?
Succinctly stated, the best way to do this is to use a SaaS contract management solution where the contracts are all stored online in the cloud and cannot be downloaded or printed by anyone other than senior management. Email workflows are used to alert signatories that they must go online to review, comment, and sign the contract. The document is not transferred between individuals via email or hand delivered.
Note: Modern technologies such as mobile phone cameras can take photos of the documents and its appendices. Therefore, anyone can still steal confidential information, should they wish to. SaaS contract management software does not entirely prevent industrial espionage. Juxtapositionally, it makes it very difficult to remove the information from the university premises, which makes a considerable difference.
4. Auto-renewal and expiration prevention
Many contracts are multi-year contracts and need to be renewed annually. A manual contract management system increases the risk of contracts expiring, primarily when a vast number of agreements are manually managed. Implementing a contract management solution will resolve these challenges by setting up auto-renewal processes and email alerts before the expiry date to ensure contracts do not expire due to mismanagement.
Final thoughts
In conclusion, it does not matter how many contracts and Memorandums of Understandings (MOUs) you have to manage on a daily, weekly, and monthly basis. When your university is small and only produces a few contracts a month, implementing a SaaS system will put the mechanisms, security, and workflow processes in place. When the number of contracts increases, there will be no reduction in the ability to manage contracts and MOUs effectively and efficiently.
For more information, visit OD Blog.