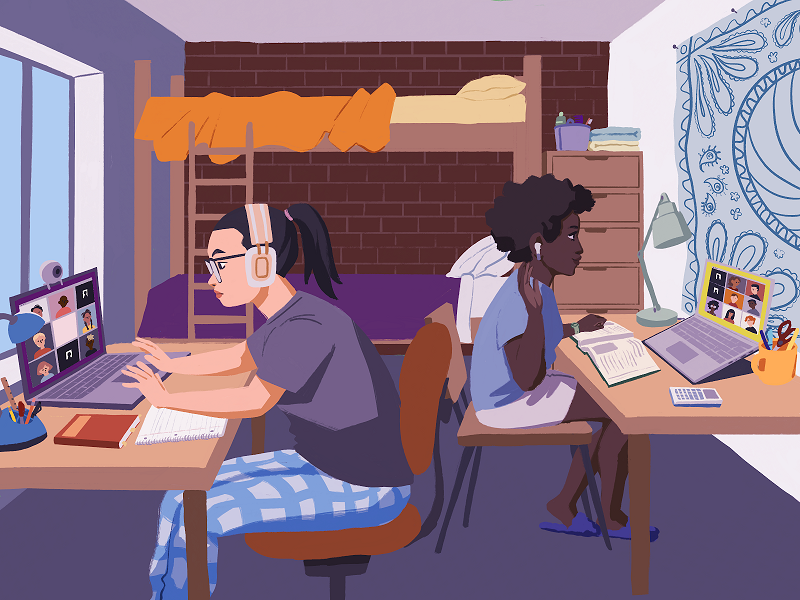 Berkman Klein Center at Harvard University Fall 2020 Online Research Sprint for Masters and PhD level students
Deadline: October 8, 2020
Are you interested in real-world problem-solving and research with impact? Looking for new mentorship and networking opportunities? Join the Berkman Klein Center at Harvard University Fall 2020 Online Research Sprint open to Masters- and PhD-level students from all disciplines and geographies.
The Berkman Klein Center's Ethics of Digitalization initiative, in collaboration with the Global Network of Internet & Society Centers and under the patronage of the Federal President of Germany Frank-Walter Steinmeier, is looking for students who want to collaborate with an interdisciplinary team from mid-October to mid-December 2020 on the ethical, societal, and policy challenges posed by COVID-19 as it disrupts education and learning for billions of learners across the globe. The goal of the sprint is to produce an output to help policy-makers around the world address COVID-19's short and long-term impact on education and learning. 
Benefits
Students who complete the program will be eligible for a stipend of up to $1,500.
International students: Please note that the Research Sprint welcomes international participants who are participating remotely without entry to the US; or who already are sponsored to be in the United States and whose status allows them to engage in collaborative research and to receive a stipend. Applicants with ESTA status or B visas are not eligible. Please consult your legal counsel if you have questions about your eligibility.
Research with impact: A unique opportunity to participate in hands-on research activities on a pressing issue and with real-world impact opportunity.
Mentorship and networking: Work in small-groups mentored by leading experts in the field of digital technology, education, policy, and ethics and make connections.
Skill building: As part of an interdisciplinary research team and on an accelerated timeline, improve and expand your research and collaboration skills.
Eligibility
Applicant should
Have passion for interdisciplinary research in a novel and highly collaborative program.
Possess excellent academic qualifications (near-completed Masters degree; PhD in progress/planned or advanced PhD, post-doctoral researcher).
Fluency in English and knowledge of one other language a plus.
Commitment to take part in weekly 2-hour virtual sessions between mid-October and mid-December and a willingness to attend periodic social gatherings.
Average time commitment of up to 10 hours a week, depending on your capacities.
Motivation to produce research outputs within the time of the sprint and to contribute to a joint publication.
Application
Please apply by filling out the application form by Thursday, October 8, 2020 by 5:00 pm EDT. Applicants will receive notification of admission no later than Tuesday, October 13 by 5:00pm EDT. The form will require that you upload:
Your CV or Resume
A motivation letter explaining your interest in the research sprint, your research background, and your skills (no more than 300 words in English)
For more information, visit Berkman Klein Center.