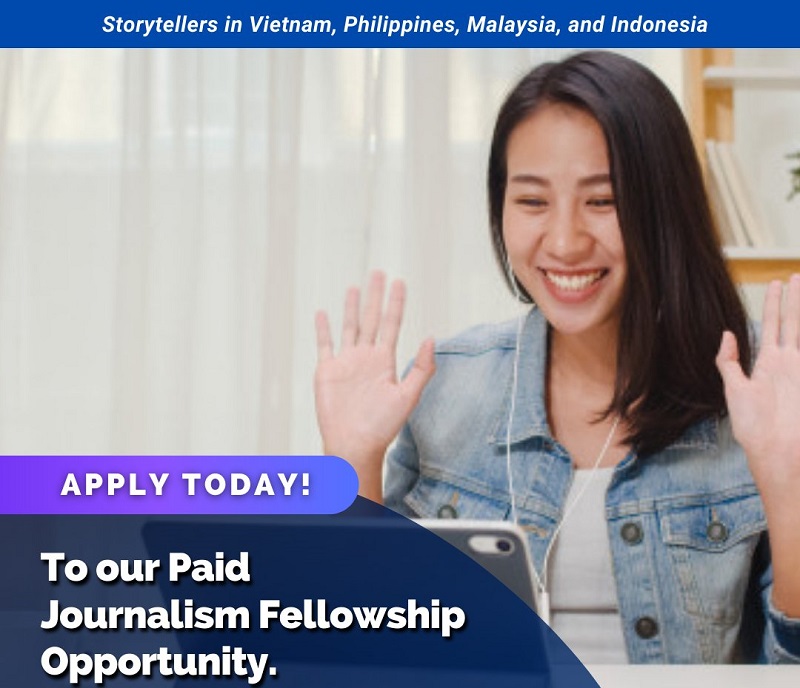 Climate Tracker Southeast Asia Journalism Fellowship 2020 for Emerging Storytellers (Paid)
Deadline; October 30, 2020
Applications are open for the Climate Tracker Southeast Asia Journalism Fellowship 2020. Climate Tracker is currently on the lookout for 10 emerging storytellers from Vietnam, Malaysia, the Philippines, and Indonesia, who will go through an in-depth writing fellowship over a 2 month period, focusing on a just and green transition from COVID-19 for the region.
Each fellow will be supported to write one climate feature story each month for focusing on the need to support a Just Transition after COVID and energy inequality in Southeast Asia, while undergoing a range of connected training and collaborations covering social media engagement, data visualisations and in-depth journalism tools unique to Southeast Asia.
This opportunity will take place across 8 week fellowships and will include monthly training, small group mentorship and collaborative research.
They are excited to support you in producing powerful publications but also help you engage in audio and social media journalism. The aim is to produce both powerful final publications, but also to engage more broadly in audio and social media stories, as well as producing stories published in their national media and through Climate Tracker and RLS' channels.
Benefits
You will have the chance to engage in:
In-depth climate stories published in your country's first language, as well as translated back into English for publication on Climate Tracker and RLS' international platforms.
Instagram and/or Facebook live sessions highlighting your work and research.
Podcast episodes highlighting your work and learnings.
A Regional research report focusing on a green and just transition coverage across Southeast Asia.
Eligibility
Open to journalists, aged 18-35, from Indonesia, Vietnam, Malaysia, and the Philippines.
Participants must be able to analyze articles in both their national language and English.
Having experience or background in the environmental field will be a plus.
People with a full-time job are welcome to apply, given the timing flexibility of the research project.
Application
Interested in applying? Submit your application by October 30! Show them your experience in journalism and pay close attention to your desire to deepen your understanding and experience in climate change reporting.
For more information, visit Climate Tracker.