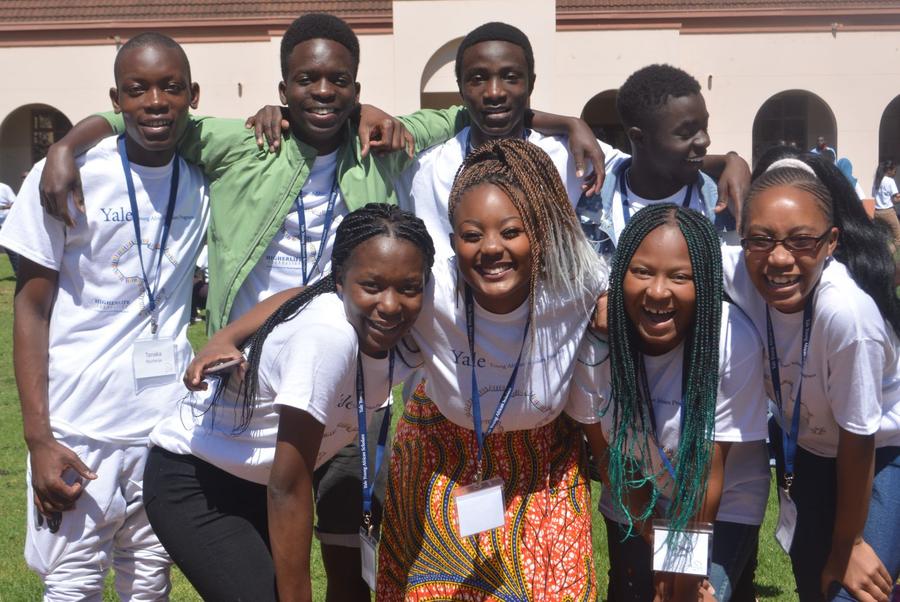 Apply for Yale Young African Scholars (YYAS) Program 2021
Deadline: February 16, 2021
Applications for the Yale Young African Scholars (YYAS) Program 2021 are now open. The Yale Young African Scholars (YYAS) program is an intensive academic and enrichment program designed for African secondary school students planning to pursue tertiary education and who wish to make meaningful impact as young leaders on the continent.
Participants will enhance their academic skills, receive guidance on university admissions and career path options, and join a network of young leaders from across Africa. Following the seven-day program, students will be paired with mentors who will advise them throughout the university application process.
To keep everyone safe during the global pandemic, YYAS 2021 will be an online program. YYAS will be hosting a seven-day virtual session using various digital platforms from July 25-31, 2021.
Cost
There is no tuition cost for students to participate in YYAS.
Eligibility
You must be at least 14 years old by application deadline in order to be considered. Please note that a typical YYAS student is between the ages of 15 and 18.
You must be able to participate in a rigorous academic curriculum conducted in English.
You must be a citizen or permanent resident of an African country. YYAS will also accept applications from refugees living in an African country.
You must currently attend school in an African country.
You must be a current 11th grade student (or the international equivalent).
If you attend school in the Northern Hemisphere, you must be graduating secondary school by latest May/June 2022. If you attend school in the Southern Hemisphere, you must be graduating secondary school by earliest November/December 2021 and no later than November/December 2022.
Requirements
The following three (3) components are required of all applicants:
Completed application form: Students will be asked to complete one 500-word essay and two short responses, and must provide information on their extracurricular activities and the school that they currently attend.
Official transcript or grade report(s): A student transcript is an official document provided by the school and includes the applicant's list of courses and grades received. Students must upload their official transcript or grade report(s) for each year of secondary school. National exam scores, if available, should also be submitted but are not required. If a student has changed secondary schools at any point, they must include records both from their previous AND their current school. Please refrain from uploading certificates or transcripts from primary school.
One (1) teacher recommendation: The recommendation must be filled out via the Online Recommendation Form that will be sent to a teacher's email after the student provides their contact details. An email will be sent with a link to the Form and instructions on how to fill it out. The recommendation must be written and submitted by a teacher who knows the student well. Recommendations from parents/guardians, siblings, relatives, family friends, and/or paid private tutors/counselors will NOT be accepted.
Application
Step 1: Review the YYAS eligibility criteria.
Step 2: Review the YYAS application required components.
Step 3: Review a PDF of a sample blank application, and start preparing to answer as many application questions as possible.
Step 4: You will need to submit contact information for a parent/guardian, teacher, and/or official at your school. Reach out to them as soon as possible to review the PDF of a sample blank application with you, and be sure to collect the information you need.
For more information, see FAQs and visit Yale Young African Scholars.