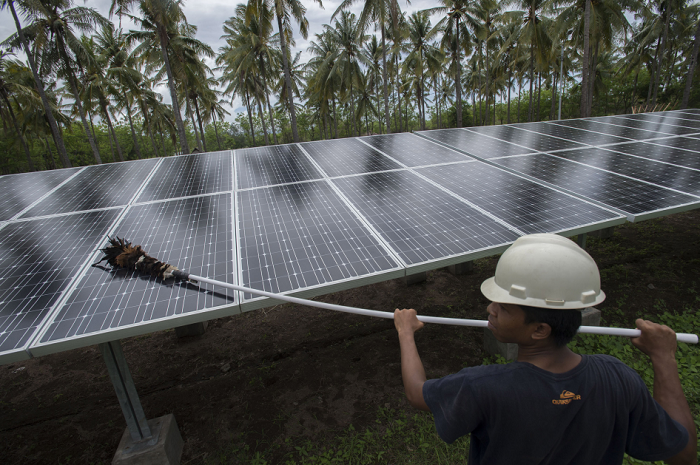 Thomson Reuters Foundation Reporting on Climate Change and Energy Transition 2021 for Journalists in Southeast Asia (Funded)
Deadline: December 11, 2020
Applications are open for the Thomson Reuters Foundation Reporting on Climate Change and Energy Transition 2021. Thomson Reuters Foundation, in collaboration with the European Climate Foundation/TARA, will be delivering a workshop entitled, 'Reporting on Climate Change and Energy Transition', which aims to equip journalists with the knowledge and skills to report on climate and energy transition issues in the region as economies decarbonize to meet national and global clean-energy targets.
The same workshop will be held twice in January and is an exciting opportunity for journalists to hear from experts and newsmakers in industry, finance and academia, learn innovative ways of content-creation and storytelling, share ideas with peers and develop new contacts to ensure that they and their newsrooms stay on top of this critical issue.
A joint networking session on the final day with media officers from regional NGOs working in this space will further expand journalists' list of contacts and bolster their learning from more experts in the field.
During the workshop, journalists will work on an actual story project and refine its idea with feedback from TRF trainers. At the end of the week, journalists can apply to a two-month mentoring program, where they will be supported by a TRF trainer as they work on a story that would be published it in their news outlets.
Program Format
The program begins with a "Meet & Greet" online session (3-4 pm Singapore time) with the trainers to explain how the learning will be delivered, connect with the cohort and conduct a practice run of the technology and platform.
During the workshop week, the group sessions will run for two hours online daily (9-11 am Singapore time), plus a "virtual office" time to allow for one-on-one coaching from TRF trainers. In addition to the daily two-hour group live sessions, journalists should set aside an additional two hours of study and work time each day.
Funding
Thomson Reuters Foundation will contribute to participants' data costs.
Thomson Reuters Foundation will award £250 story grants and ongoing mentoring for 8 weeks to selected applicants following the course.
Eligibility
Open to full-time journalists or editors covering business, economic, environmental, energy, and/or finance news from countries in Southeast Asia or freelance journalists working for outlets in Southeast Asia with an interest to cover these issues.
Must have at least two years of professional experience.
Journalists must have permission from their editors to attend the training. Once selected, applicants will be asked to provide a letter from their editor supporting their participation in the program, including a commitment to publish the story they will produce should they participate in the mentoring component of the course. This will only be requested by TRF once applicants have been selected for the course.
Since the training will be conducted in English, participants must be proficient in spoken and written English.
Applicants must have access to a minimum internet speed of 1 MB/second. (You can check the speed of your device by logging from it on www.speedtest.net). Applicants will also need access to a computer to participate in the training; participation from a mobile or smart phone will not be possible.
Application
Applications must be submitted by December 11, 2020. No application after this date will be considered.
For more information, visit Thomson Reuters Foundation.