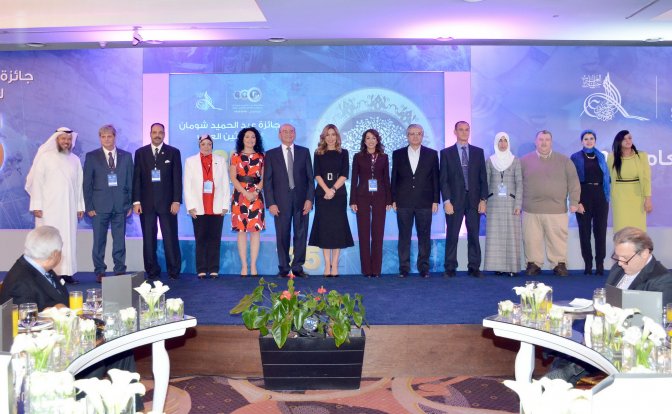 Abdul Hameed Shoman Arab Researchers Award 2021 (Up to USD $20,000)
Deadline: March 31, 2021
Applications are invited for the Abdul Hameed Shoman Arab Researchers Award 2021. The award aims to support and highlight scientific research throughout the Arab world as it is awarded in recognition of distinguished scientific outcome of scientific and social value.
The award targets Arab researchers who have conducted multiple researches in an Arab country in one of the following six fields: Medical and Health Sciences; Engineering Sciences; Basic Sciences; Literature and Humanitarian, Social and Educational Sciences; Economics and Administration Sciences, and Agriculture and Technology. Each year, two topics under each field are selected as award themes, with 12 awards, each amounting to $20,000.
Awards
A certificate, including the Abdul Hameed Shoman Award for Arab Researchers' name, winner's name and awarded field of interest.
A financial reward of Twenty Thousand US dollars (USD $20,000).
A plaque, bearing the Abdul Hameed Shoman Award for Arab Researchers' name and logo.
Eligibility
The Nominee shall be alive, and of an Arab nationality or origins, regardless of their place of residence.
 The Nominee shall have submitted a scientific output of a scientific and social value during the last five years.
 The Nominee shall submit a written nomination request by the entity in which they work, using the specific form, set forth in the Form Filling Instructions.
 The Nominee shall send an abstract of the scientific output presented in Arabic.
 A winner of Abdul Hameed Shoman Arab Researchers Award may not apply again for the same award.
 Research shall only be accepted in Arabic or English.
 MA and Ph.D. theses shall not be included in the Nominee's scientific output assessment.
Judging Criteria
Nominee Excellence-Related Criteria
Participation in research events (such as conferences, seminars, workshops, etc.), held inside and outside the university.
Contribution to community service through various activities.
Ability to build internal and external partnerships, and to attract financial and technical support for scientific research.
Supervision of undergraduate and graduate students.
Scientific Output Excellence-Related Criteria
Number of researches published in scientific journals, as a principal researcher or co-researcher.
Impact Factor.
Research Citations.
Research originality and scientific value.
Research ability to align with practical application, and impact on economic, social and environmental development in the Arab world.
Research contribution to the global scientific world in relevant field / subject of interest.
Research alignment with global research and scientific trends.
Receipt of other awards in the scientific research field.
Number of patents registered, if any.
Nomination
The Nomination Form shall be submitted in one of the specializations listed in the Award's declared fields only. This shall, therefore, be determined in the Nomination Form.
Click here for the nomination form
For more information, see FAQs and visit Shoman Award.