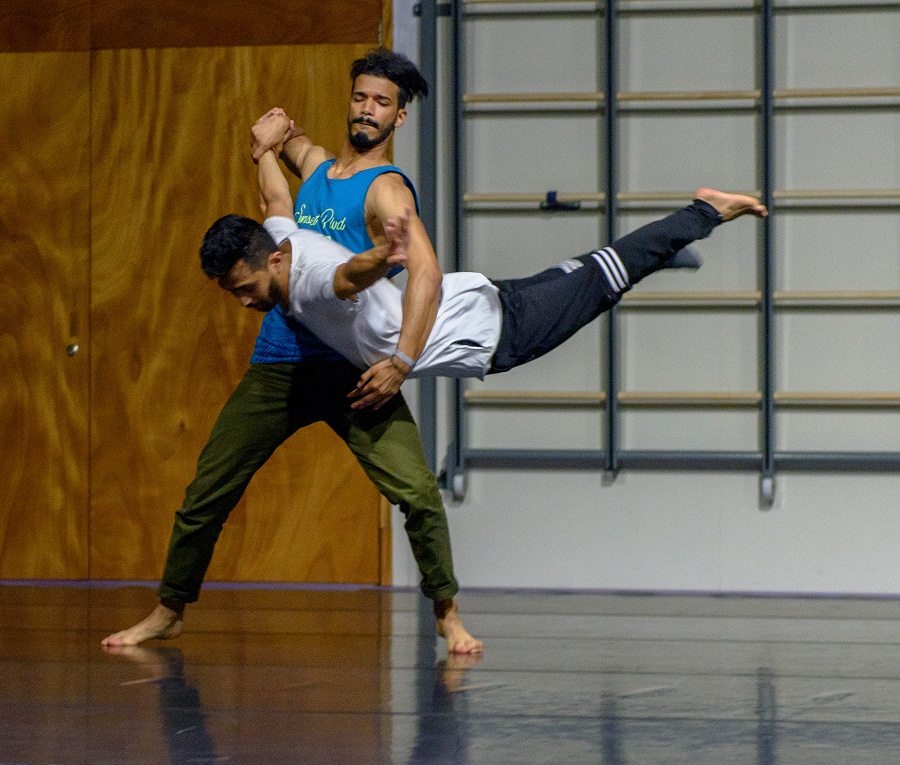 Dancing on the Edge Scholarship Program 2021 for Dancers from MENA
Deadline: March 1, 2021
Applications for the Dancing on the Edge Scholarship Program 2021 are now open. The Dancing on the Edge (DOTE) offers scholarships to young talent from the MENA region to attend a three-week Summer dance workshop program.
DOTE is the only organization in The Netherlands devoted to presenting and promoting Middle Eastern/North African (performing) arts, and provides a platform for talented artists from this region, who produce original, relevant, vital and creative work. The scholarship is offered in collaboration with the Henny Jurriëns Studio (HJS). HJS is the most prominent dance-training institute for professional level dancers in The Netherlands. DOTE and HJS have been collaborating since 2012 offering scholarships.
Program Structure
In 2021, depending on the development around Covid-19, this will either be offline in Amsterdam (attending the three-week Amsterdam Summer Intensive) or online in the three-week Online Masterclass Program.
Offline Scholarship Program – Amsterdam Summer Intensive: During the three weeks of the offline scholarship in Amsterdam, dancers can take technique classes and participate in workshops in Amsterdam, taught by teachers representing the most important companies and styles in today's contemporary dance world. These include Akram Khan, Kidd Pivot (Crystal Pite), Peeping Tom and Eastman/Sidi Larbi Cherkaoui, and many others. The program is an ideal opportunity for dancers to study in an international atmosphere together with other professionals and professionally oriented dancers. Dancers can also attend performances from the cutting-edge Julidans Festival, which takes place at the same time. This program will take place in July 2021.
Online Masterclass Program: During the three weeks of the online scholarship, the masterclass program, dancers can take some of the same classes by the same teachers in a carefully selected online program. This can be done from home. A small space to move is enough, as long as you can focus there, and you have a laptop and internet to use. In a small group of selected dancers, you will take part in an intensive online program, with a different teacher every week and one three-week workshop. You can expect more personal attention than in the offline classes, more possibility to ask questions, and great opportunities to expand your network. This three-week program will take place in June 2021.
Cost
The DOTE Scholarship Program covers travel and visa expenses, accommodation, program fees, and some performance tickets. There is no per diem: participants are expected to pay for their own living and other expenses. They should also pay their own travel/health insurance.
Eligibility
Dancers applying must:
Come from (and be at least partly based in) an Arab country or Iran;
Have at least some (and preferably substantial) training and performance experience in contemporary dance;
Be no older than 27 years;
For the offline program: be capable of travelling and living independently for this period;
For the offline program: have enough resources to pay for food and other living expenses that may occur in this period;
For the offline program: have or be able to acquire health/travel insurance for this period;
For the offline program: arrange their own visa if necessary (with the help of organizing parties).
Application
Apply before March 1, 2021. After this application deadline the form will close and you will not be able to apply anymore. The next call for the 2022 Scholarships will open in December 2021.
For more information, visit DOTE Scholarship.