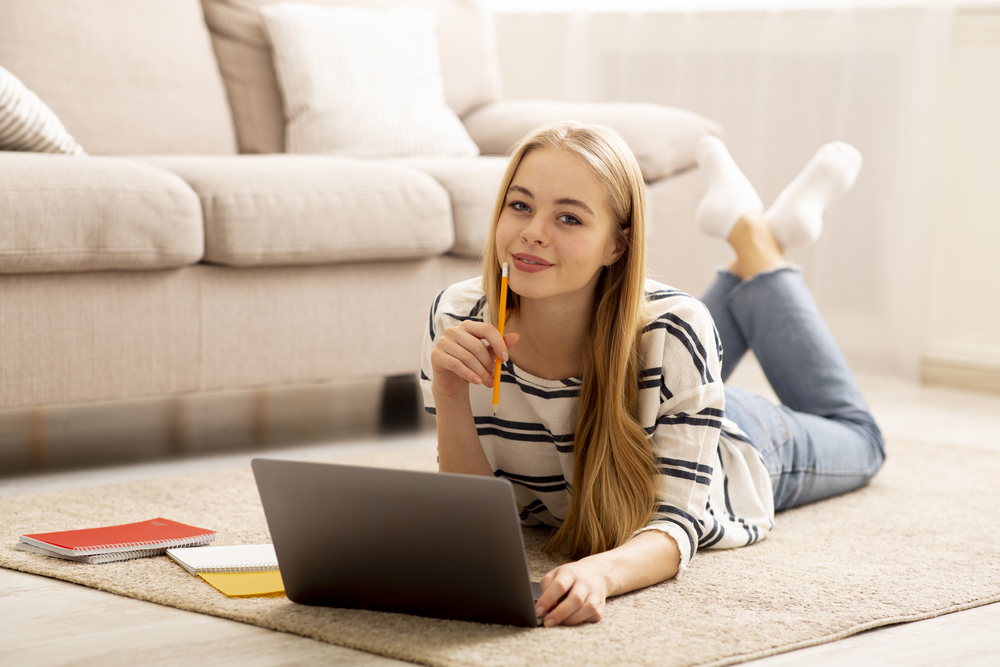 Guide on keeping your house safe while in college
Every 3.9 seconds in the U.S.A a property crime is committed. Newspapers are full of news with burglary topics. Having that in mind and being informed about crime rates, no wonder why so many people are concerned about their properties. If you are one of them, the following guide will help you to keep your house safe while you're in college.
Secure doors and windows
You don't want to help a thief to get into your home, right? Do you know that 34% of burglars stroll in through the front door? Don't let that happen to you. Make sure your doors and windows are properly protected. If you have old doors and windows in your home, you need to consider replacing it. Although it seems like a huge investment, I can assure you it's not. It's an investment in your safety.
If door locks look like they are unsafe, they probably are, so change it. Also, do so if you are moving into the house where someone else lived earlier. You can also use smart locks.
Install glass or window break sensors
Those devices can notify you if someone attempts to access your home through a window.
You can reinforce glass on your doors or windows using security film. That will make your windows and glass doors hard to break.
With bars on windows breaking into your home through windows will be very hard for burglars, almost impossible.
Set up a security system
These days having a good security system is not a luxury but a need. A lot of people don't feel safe in their own homes because of the high rate of property crimes. One of the most efficient ways to get rid of being afraid all the time is to get the best home security system.
Today on a market you can find a lot of security home options. Some people choose basic DIY systems because they are cheaper. Others choose one that comes with professional monitoring and home automation.
You should select a system that completely suits your individual needs and circumstances. That is an important decision that can impact home security.
If you are away for a longer time you may consider choosing cameras with extras like smoke and carbon monoxide monitoring.
Install surveillance cameras
Many advanced home security systems provide cameras as the main component. Home security camera systems work simply. The camera monitors a room and alerts homeowners to movement or activity. A homeowner simply using a mobile app can view his home.
Nowadays on market, you can find camera systems with different features. Some of them can allow you to speak with the residence or even contact the police for you. Many people are installing cameras with night vision and Wi-Fi capability. In case you're setting outdoor camera salesmen will recommend waterproof devices, for sure.
You can get a camera that is part of the complete home security system or you can install a camera that works on its own.
Light up the landscape
Every burglar has a fear of being seen while breaking into someone's house. They will do anything to avoid being in the spotlight. To keep them away from your home set up lights in your front and back yards and also along pathways. Having a lighted landscape will influence a number of burglars that will even consider to break down in your house.
Choosing outdoor security lights with motion-activation is a great option if you want to scare and send away thieves. The effect of surprise will certainly affect a burglary's outcome.
Keep in mind that you can save energy with solar-powered lights.
Reduce blind spots
Think about places where a potential burglar could hide. Trees and bushes are great blind spots. You may consider trimming down plants that thieves could use for cover. Seed flowers and small plants instead.
Pay attention to the rest of your home's exterior. Try to lock your tools and stuff. Don't leave them exposed in your yard. Lock gates, shades and other outdoor buildings.
Conclusion
Having in mind burglary crime statistics and facts every responsible person will pay attention to keeping his house safe, especially when he is away. Following this 6 steps guide you'll make your home much more secure and you will be more peaceful while in college or simply going away. Make your life more stress less in a simple way.
For more articles, visit OD Blog.