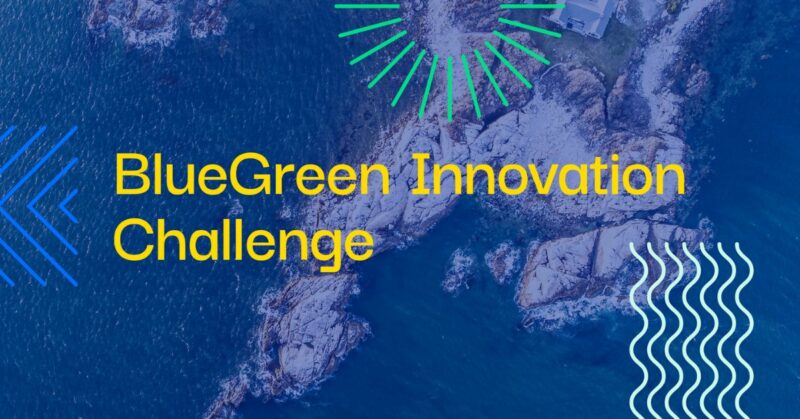 BlueGreen Innovation Challenge 2021 for Students in the U.S.
Deadline: January 12, 2021
Applications for the BlueGreen Innovation Challenge 2021 are now open. SeaAhead, National Grid, and the Cambridge Innovation Center established the BlueGreen Innovation Challenge to support novel approaches to interconnected challenges in Rhode Island.
This systems design challenge will leverage a key asset in souther New England – its university students – to conceive and develop big ideas at the energy-food-urban community-coastal nexus. Rhode Island's ambitious climate and clean energy goals make this the opportune time for the next generation of leaders to think BIG.
Challenge Goals
The goals of the BlueGreen Challenge include:
Increase the availability of clean, sustainable energy in Rhode Island.
Enhance sustainability of the Ocean State's seafood system, from boat/farm-to-plate.
Promote the circular economy.
Improve community resilience: economic empowerment, health, and food security.
Inspire the next generation to focus on solving problems that really matter.
Prizes
Receive mentorship and feedback from program partners and industry experts.
The opportunity to pitch solutions at the Demo Day event, in March 2021.
Prize money and public recognition:

1st Place Prize: $10,000
2nd Place Prize: $5,000
3rd Place Prize: $1,500

Access to facilities at CIC Providence.
Opportunity to work with project partners to implement solutions.
Eligibility
Open to young adults who attend an institution of higher education in Rhode Island, Connecticut, and southern/central Massachusetts, or are from Rhode Island and studying at an out-of-state institution.
Recent graduates are also welcome to apply.
Competitors are encouraged to form inter-school teams. Team members from outside of RI, CT, and or MA may participate as long as at least half the team meets the above criteria.
Application
In the application, you will be asked to provide some identifying information about you and your team and submit your two-page proposal as a PDF.
For more information, visit BlueGreen Innovation Challenge.