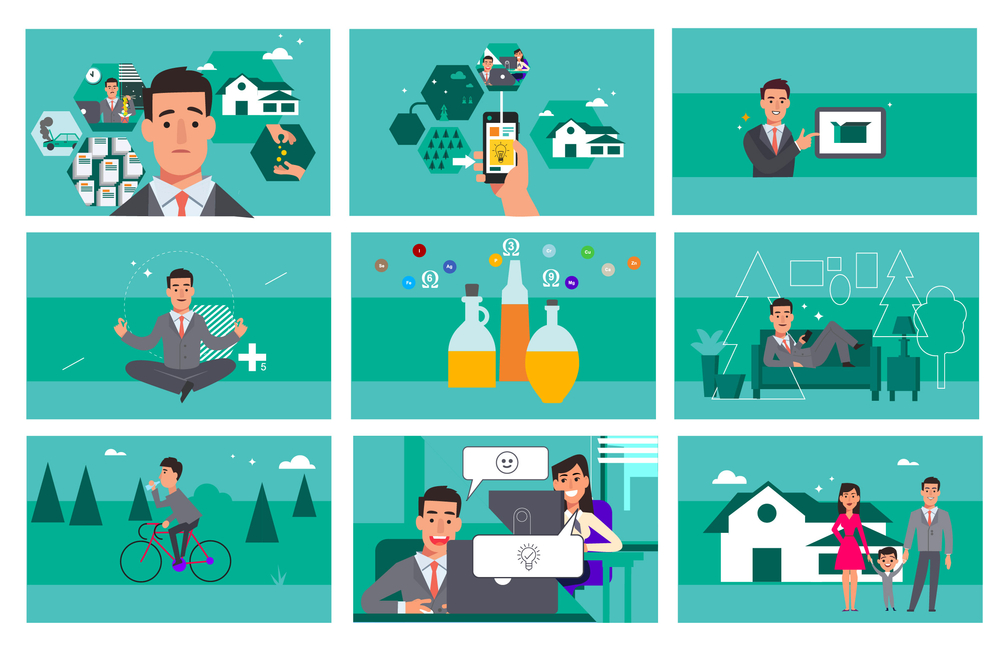 How to get started in a career in Motion Graphics
Motion Graphics design is one of the most in-demand skills in the world of creative industries. This rewarding profession is not only essential in today's workforce as technology-enabled design fields are growing rapidly, but it's also a fun way to spend your time and explore your creative side.
If you've ever thought of pursuing Motion Graphics design as a career but just didn't know how to get started, you've come to the right place.
What is Motion Graphics? 
Motion Graphics design is the art of implementing graphic design principles to create animations for any digital medium, such as the internet, film, or TV.
The opportunities within this discipline are abundant. With a strong background in Motion Graphics design, you will be able to pursue a career in any of the following fields:
Filmmaking & TV
Video Game Design and Production
Web Development
Advertising
Traditional or Graphic Design
Get Inspired
If you've considered learning Motion Graphics design before, there is a good chance you've been inspired by something you've seen or a project you've completed. Channel that inspiration as you prepare to embark on your journey. Once you've set your mind to your purpose, you're ready to get started.
Start by Learning the Software
Motion Graphics is an inherently technical field, forged in software and powered by human creativity. As a creative person, you've already checked one box! The next step is to build a strong foundational knowledge of the software involved.
The best place to start is by learning the Adobe Creative Suite, especially After Effects. Photoshop, Premiere Pro, and Illustrator. After that, Cinema 4D and Final Cut Pro are crucial to have in your repertoire.
Don't worry, you don't have to go back to university to learn this trade. There are some incredible online tools available to you. Check out resources like Lynda and Skillshare for affordable courses on the internet.
It's entirely possible to make your way through the basics of Motion Graphics design by following YouTube videos and tutorials. Although this path may be cheaper, you may miss important lessons or find gaps in your skillset. To get a complete picture of the techniques you'll need to master in Motion Graphics, an unabridged course is highly recommended.
Move on to Mastery
Learning the software is a must to become proficient in Motion Graphic design but so too are the fundamentals of graphic design and animation. Both of these skills are intensely creative with many facets to grasp and master.
Animation Perspective: Understanding timelines, how objects move, and how lighting changes are integral skills you need.
Procedural Animation: Traditional animation is time intensive. Modern animation utilizes algorithms, scripts, and coding expressions to make animations in a fraction of the time.
Video Editing: Practicing your skills using beautifully made stock video is a great way to start building a stunning portfolio.
Texture and Lighting Effects: The audience sees an object and knows that it's real, based on lighting and texture. Elements like translucence, shine, reflection, and refraction make images look photo-realistic to viewers. 
3D Modeling: Although 2D still has its place in the design world, Motion Graphics is now almost entirely based on 3D modeling. 
As with all professions, in order to succeed as a Motion Graphics designer, there are a number of fundamental principles you'll need to have a grasp of, but don't be intimidated!
You already have the traits necessary to succeed. You have good taste and a good eye for design so, with practice, the rest of the technical skills will come in time.
Get in Motion
Once you've built a strong foundation of software proficiency and essential techniques, it's time to challenge yourself in the real world. Try entering Motion Graphics competitions to test your skills and following top animation blogs to get new ideas about the latest trends. 
Your biggest assets in achieving your goal are going to be your adaptability, your organization, and your ability to conceptualize the big picture context in a project. Keep these in mind as you are getting work experience and building a remarkable portfolio. There's no single path to a fabulous career in Motion Graphics but with the skills, hands-on experience, and creative drive, you'll surely succeed and evolve in this flourishing industry.
For more articles, visit OD Blog.