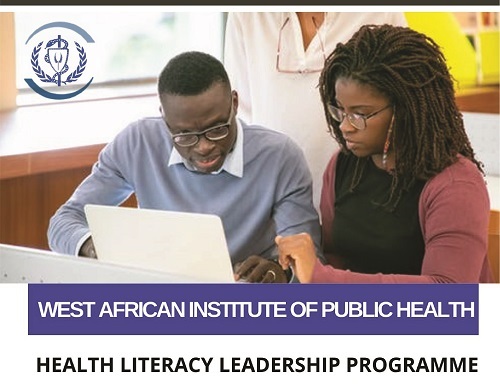 WAIPH Health Literacy Leadership Program 2021
Deadline: February 1, 2021
Applications are open for the WAIPH Health Literacy Leadership Program 2021. The Health Literacy Leadership Program (HLLP) was designed by the Institute to improve health information, communication and promotion in order to equip young people with advocacy and leadership skills to position them as change agents and advocates towards promoting health literacy and influencing policy makers in achieving a UHC.
The aims and objectives of th program are:
To strengthen population health literacy effort through increasing the critical numbers of young health literacy advocates through the Health Literacy Leadership Course (HLLC).
To equip young leaders with the capacity to filter and articulate strategic health information.
To develop the legislative advocacy capacity of the participants
To build a critical mass and network of young advocates and health literacy champions.
To catalyse advocacy engagements on critical public health issues especially through new media.
Tasks
Participants are expected to be engaged in an intensive two-day virtual teaching.
For the period of 3 months, participants are expected to visit their immediate communities to make research on various health issues and challenges.
Submit reports of research and observations from their communities.
Publish at least one blog article month to advocate for key health issues and challenges in the society.
Eligibility
Applicant should have a master's degree in any discipline and a minimum 2 years post graduation.
Applicants should not be above 30 years at time of application.
Good command of English; the participants should possess excellent oral and written communication skills.
Have excellent interpersonal skills and the ability to work in a team.
Adept at using major social media platforms Twitter, Instagram and LinkedIn and participate effectively in tweet chats, interviews, articles, campaigns and meetings.
Application
Interested applicants should send their expression of interest which should address how the candidate's background relates to advocacy experience and the eligibility criteria mentioned and their curriculum vitae. These documents should be submitted to [email protected]
For more information, visit WAIPH.