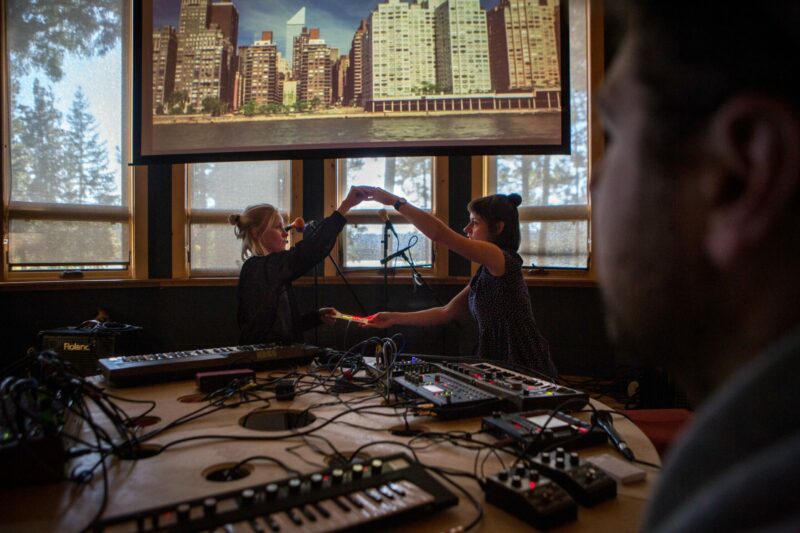 OneBeat Virtual Residency Program 2021 for Musicians and Sonic Artists
Deadline: March 10, 2021
Applications are invited for the OneBeat Virtual Residency Program 2021. OneBeat Virtual will digitally convene 70 musicians from up to 44 countries and territories in two separate virtual residencies taking place July 12 – September 6, 2021 and September 20 – November 17, 2021. Each program will offer a fully virtual residency and exchange program with musicians from around the globe.
Over the course of 8-weeks, OneBeat Virtual Fellows will investigate new forms of virtual collaboration, form ensembles to write, produce, and perform genre-defying work, attend virtual masterclasses and open-studios, lead online workshops, and produce a streaming final concert for the public. Fellows will also have the opportunity to pursue self-directed projects during the Fellowship. These projects will address a particular community and focus on community engagement and participation. They encourage the development of projects that explore innovations within a particular field of arts engagement, digital media, or technology.
Benefits
Fellows will receive a $1,500 USD honorarium, a per diem for online work sessions, and, based on individual need, a small subsidy for technical support.
Eligibility
Applicants must be 19 or older by the time of the program (July 2021) and 35 or younger at the end of the program (November 2021).
OneBeat Virtual Fellows must currently live full-time in one of the 44 eligible countries and territories. They also seek applicants who have not had extensive global exchange and performance opportunities in the U.S. and Abroad.
Applicants should be able to converse in and understand basic English, as it will be the common language of the OneBeat Virtual program.
All Fellows should actively use email and be able to connect to the internet to participate in web-based activities. All OneBeat Virtual Fellows must have access to a laptop or equivalent smart device (with camera) and a reliable internet connection to participate in the program.
Eligible Countries and Territories 
Albania, Algeria, Barbados, Bolivia, Bosnia Herzegovina, Brazil, Cambodia, China, Colombia, Costa Rica, Croatia, Cuba, Dominican Republic, Egypt, Ethiopia, Greenland, India, Indonesia, Iraq, Jordan, Kyrgyzstan, Lebanon, Madagascar, Malaysia, Mali, Mongolia, Montenegro, Morocco, Nepal, Nigeria, Pakistan, Palestinian Territories, Philippines, Russia, Senegal, South Africa, Tajikistan, Tanzania, Tunisia, Turkey, United States, Uzbekistan, Venezuela, Zimbabwe
Selection Criteria
Musical Excellence: A high level of performance, composition, improvisational, production and/or technological skill. Ideally OneBeat Virtual musicians will be innovating stylistically, lyrically, or technologically within their musical worlds.
Collaboration: Applicants' willingness to reach across cultural and musical divides in creating original music or re-interpreting traditional music, while respecting the essence of each tradition. Applicants should be prepared to try new things musically.
Social Engagement: Musicians who have used music to serve their communities or greater societies. This might consist of guiding young people in music education, addressing social or political issues through musical content, reviving dying musical traditions, and more.
Application
Applications are due by March 10, 2021 5:00 PM EST. Applicants will be notified of the review panel decision by May 17, 2021.
For more information, visit OneBeat.