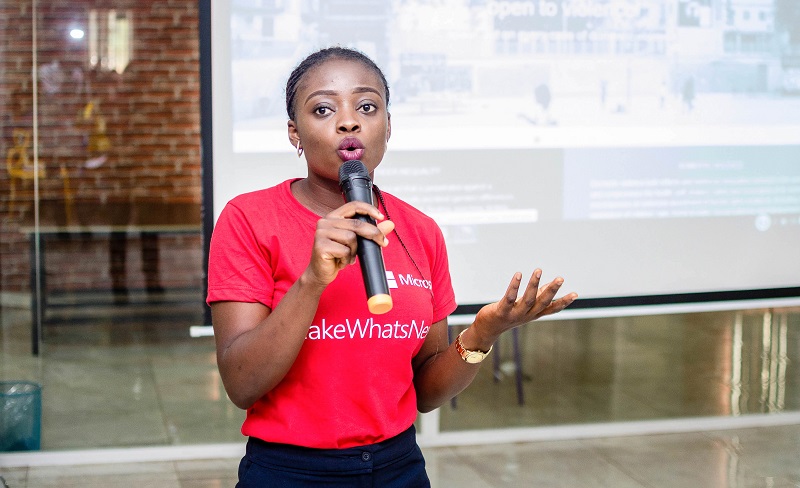 Apply to be a Facilitator for the Women Techsters Initiative
Deadline: Unspecified
Applications to be a Facilitator for the Women Techsters Initiative are now open. Technology for Social Change and Development (Tech4Dev) is looking for experienced facilitators to equip the Women Techsters beneficiaries (Bootcamps & Fellowship) with relevant tech skills in specified learning tracks. The learning tracks include Software Development, Product Design (UI-UX), Cybersecurity, Product Management, Data Science and Artificial Intelligence Engineering.
The Women Techsters Fellowship is a year-long coding program that will be implemented over a 12-month timeline. The program consists of 3-month coursework delivered online and onsite. The Bootcamp, on the other hand, is a 4-week intensive training that offers beneficiaries the opportunity to develop relevant coding skills, jump-start careers, or start their own tech companies.
Responsibilities
Facilitate designated learning track using the provided curriculum and classroom digital tools.
Use an engaging and interactive learner-centred approach to teach and transfer practical and applicable tech skills to beneficiaries.
Be confident, articulate, knowledgeable, and able to teach one of the learning tracks comfortably.
Demonstrate an in-depth understanding and conceptualization of the assigned learning track.
Ability to plan, design, and model effective learning environments and multiple experiences supported by technology.
The facilitator must have a shared vision of the Women Techsters Initiative and foster a conducive environment for the realization of the vision.
Recommend changes to the existing training curriculum by providing feedback to the Technical Learning Delivery Manager or Lead Facilitator.
Organize and prepare for the delivery of training, including LMS set up and learning environment preparation.
Assign hands-on and overall group project assessments.
Analyze course evaluations and adjust content and delivery to drive improvement.
Provide training updates and communicate learning plans and strategies to Local Project Manager.
Consults with Local Project Manager to identify root causes of training gaps and recommends solutions for identified opportunities.
Eligibility
The facilitator must be resident in Nigeria, Ghana, South Africa, Egypt, or Kenya.
Technical skills and knowledge needed to facilitate core functional courses such as Python, C++, JavaScript, Java, PHP, etc.
Must be able to communicate in the dominant language of the resident country fluently.
Experience in delivering virtual and in-person training on an advanced curriculum and for multiple cohorts.
Experience in creating or enhancing learning aids (e.g., audio/visual aids) to enhance participant understanding of content.
Possession of a learning industry certification and portfolio of past project.
Effectively manages time, priorities, and follows through on commitments.
Application
For more information, visit Women Techsters Initiative.