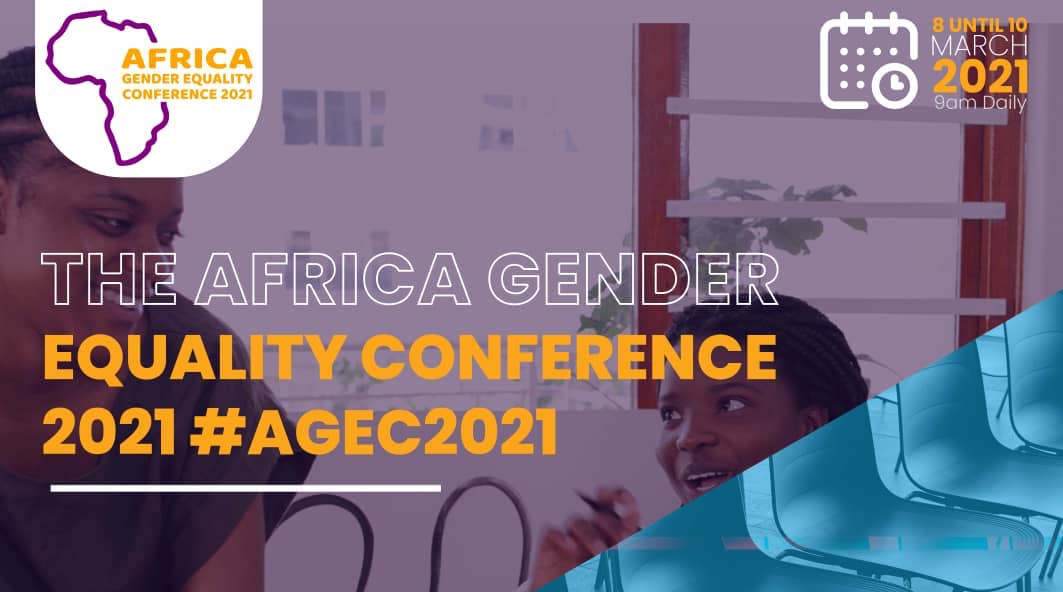 1st Africa Gender Equality Conference 2021 – Register to attend FREE!
Deadline: March 7, 2021
Register to attend the 1st Africa Gender Equality Conference 2021. The Africa Gender Equality Conference (AGEC) is an annual conference convened by For Equality, a pan African women's rights organization. AGEC is an opportunity to bring together delegates from across Africa to discuss challenges and opportunities to advancing gender equality in Africa.
The 1st Annual Africa Gender Equality Conference (#AGEC2021) will be a virtual experience, taking place from the 8th till 10th March 2021 and broadcast to the continent from Lilongwe, Malawi. The conference will be a platform for:
Taking stock: Celebrate, progress made towards attaining gender parity, 26 years post Beijing; people and organisations championing gender equality.
Leading the way: Crowd source the development of home-grown solutions to addressing existing inequalities exacerbated by the Covid-19 pandemic.
Bulding the future: Charting new pathways to attaining gender equal societies that are resilient to future crises.
The Conference is expected to bring together over 3,000 participants from government, civil society, academia, gender equality advocates and activists to celebrate strides made in advancing gender equality and discuss solutions to emerging barriers and challenges, chiefly COVID19. Planned to coincide with International Women's Day, the conference will be held under the UN Women's 2021 International Women's Day theme, "Women in leadership: Achieving an equal future in a COVID-19 world", and will present new knowledge, promote truly African solutions, and engage a broad spectrum of voices.
Conference Details:
Date: March 7-10, 2021
Venue: This conference will take place Virtually
Hashtag: #AGEC2021
The conference will feature the following
8 Keynote Addresses: Delivered by high level dignitaries
6 high level Panels: Featuring political, business and civil society leaders; gender experts and young women
20+ #CovidVoices: Stories of how Covid19 has affected women and girls from across Africa
20+ powerful voices: Delivering TED styled talks from the #SheTalks stage on different topics
Skills Building workshops
Side events and Satellite events
Concert: A Concert and various music, dance and poetry performances spread over the three days
Film screening: A multi award winning 'Pray the Devil back to Hell' documentary – a riveting story of the women's movement in Liberia's role in ending the war and electing the first Female President in Africa, Madam Ellen Sirleaf Johnson
The 1st annual Africa Gender Equality Awards (Malawi edition): A celebration of individuals and organisations that have championed gender equality.
Eligibility
Open to Africans
Everyone who is passionate about gender equality and Africa can register to attend!
Registration
Register for FREE today using the link below.
For more information, visit AGE Conference.