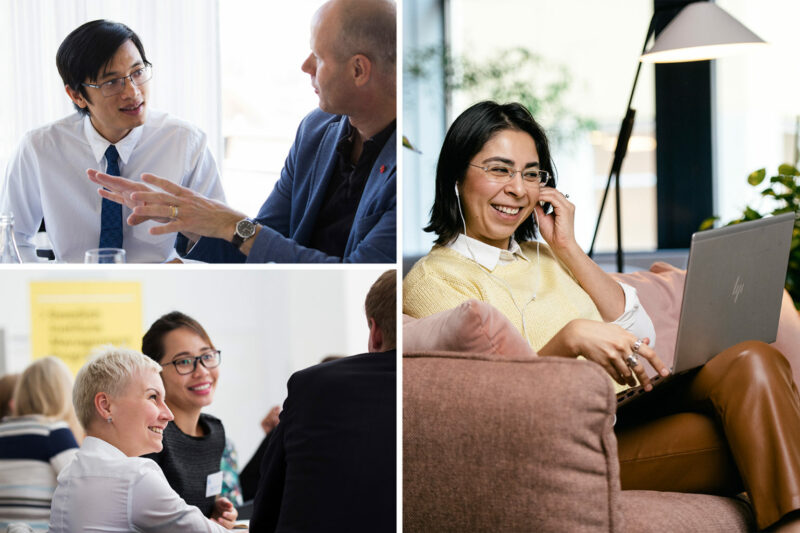 Swedish Institute Management Programme (SIMP) Asia 2021
Deadline: March 31, 2021
Applications are open for the Swedish Institute Management Programme Asia 2021. The international leadership programme Swedish Institute Management Programme (SIMP) offers you proven tools and knowledge from experts to put sustainability at the heart of your strategy and take your leadership to the next level. The programme is based on Sweden's prominent position in innovation and sustainable business – and its connection to the global economy.
To create more impact, SIMP promotes extensive exchange and learning between participants, and facilitates relationship-building and co-creation between businesses and sector organisations in your country.
A core fundament in the programme is for every participant to develop and implement an action-oriented sustainability strategy. The sustainability strategy should be an integral part of your overall business strategy. 
The programme runs online between May – November 2021 with a follow–up session in February 2022. It contains coaching, interactive workshops and lectures, as well as virtual visits to companies and organisations in Sweden. SIMP is a challenging and interactive programme that demands your active participation and contribution. It is not a series of one-way communicated lectures.  
Benefits
SIMP will give you
In-depth knowledge and skills about sustainable business practices.
Capacity and knowledge to lead change and promote sustainable business practices in your own organisation.
Insight into the potential of disruptive technology and innovative design to drive business sustainability.
Customised expert coaching based on your and your organisation's needs.
Access to relevant representatives from the public and private sector in your region and in Sweden to exchange views, knowledge and experiences.
A unique opportunity of close collaboration and exchange with colleagues at your own level from several other countries, developing strong, long-lasting professional networks.
Access to the global Swedish Institute alumni network.
Eligibility
For all applicants:
You must be a citizen and resident of China, India, Indonesia, Philippines, Thailand or Vietnam.
You have an entrepreneurial mindset and a track record of making things happen.
You are willing to support and share your experience and knowledge with other participants.
You have a proficient command of written and spoken English.
No age restriction.
Specific criteria for participants from businesses:
You are a:
CEO or top manager of a small or medium–sized enterprise, or
A manager of a significant and distinct department of a large enterprise, with its own profit responsibility.
You are highly motivated to run your business in a sustainable way, as well as to promote sustainable business practices in your country.
You are willing and capable to drive the implementation of the sustainability strategy throughout the business.
Specific criteria for participants from organisations:
You and your organisation have a mandate to develop and promote sustainable business practices in your country – through incentives, support and advice.
You are a high–level manager at:

A national governmental organisation.
Authorities and semi-government organisations and institutions.
Relevant civil society organisations, such as NGOs, business associations, and community- based organisations.

You are willing and capable to act as a changemaker, both in your own organisation and at a national level.
Evaluation Criteria
The applications will be evaluated according to the following selection criteria:
The relevance and quality of personal motivation and commitment, and the applicant's answers in the SIMP application form 
A broad assessment of the CV. 
The general qualifications of the applicant. 
The business/organisation's willingness and readiness to work for sustainable business. It is important that your business/organisation is motivated to implement new learnings from the programme as this is a hands-on programme.
Application
Filling in the application form online takes about 60 minutes or more and there is no session saving possibility. Kindly have the following ready as one document/file (PDF) before starting to fill the application:
Passport size photo of yourself
Nomination letter from your organisation/business recommending you represent the business/organisation and participate in the SIMP Asia and
CV (needed when filling out the application form)
For any issues regarding the application you can reach out to [email protected] and by clearly mentioning  in the communication which country you are applying from for the programme.
Create your application online
For more information, visit Swedish Institute.