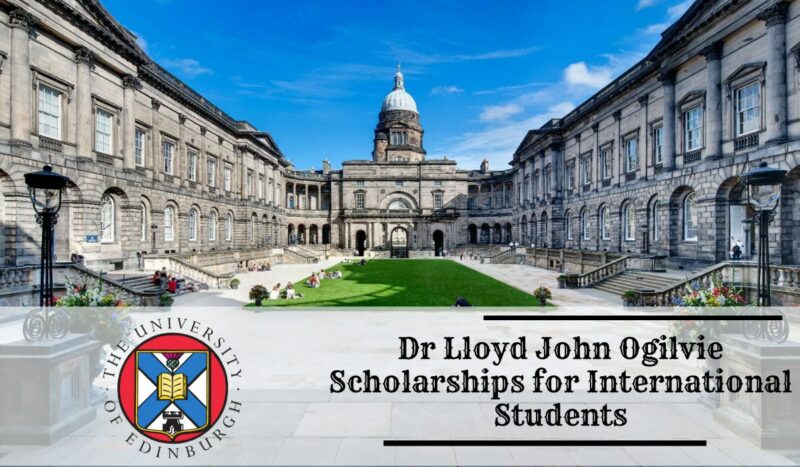 Dr Lloyd John Ogilvie Scholarships 2021/2022 for Masters Study at the University of Edinburgh
Deadline: April 5, 2021
Applications are invited for the Dr Lloyd John Ogilvie Scholarships 2021/2022. The School of Divinity at the University of Edinburgh is pleased to invite applications from outstanding international students applying for 2021-2022 entry to postgraduate taught Masters programmes at the School.
Dr Lloyd John Ogilvie was a visiting student at New College in 1955-56, who became a church leader of international distinction, eventually serving as Chaplain to the United States Senate, 1995–2003. His scholarship fund will support the best qualified students from across the world who might not otherwise be able to afford to study at Edinburgh.
Benefits
The scholarship will cover 50% of tuition fees that are chargeable to an overseas postgraduate student.
Eligibility
Applicants should hold a UK 2:1 honours degree with a mark of at least 65%, or its international equivalent, in theology/religious studies or a relevant subject. For North American applicants, the equivalent of 65% is a GPA of 3.40.
Criteria
Two scholarships will be awarded to students who have applied to admission on a full-time basis to an on campus postgraduate Masters programme of study within the School of Divinity commencing in the 2021-2022 academic year. Awards are made on the basis of academic merit.
Eligible applicants should not wait for an offer of admission before applying for the scholarship but an offer of admission is necessary to be awarded a scholarship.
Application
In order to gain access to the scholarship application system applicants must have applied for admission to the University of Edinburgh.  Please note that, following the submission of an application for admission, it can take up to ten working days for all system checks to be completed and for access to be granted.
Click here to apply for the Scholarship
For more information, visit Dr Lloyd John Ogilvie Scholarships.