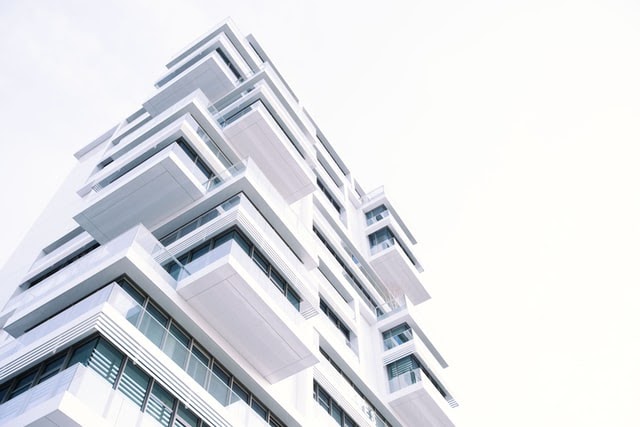 Tips for Using Real Estate Testimonials in Digital Marketing
Are you going to boost your small real estate business using digital marketing? Testimonials can play a significant role in gaining the trust of customers and creating an online brand identity.
If you want to know what testimonials are and how to use them in digital marketing, keep reading the following article.
What are testimonials?
Testimonials are usually the statements of customers about a specific product or service. Using testimonials is one of the most organic means of marketing because the customers say what they really want to.
Remember that many businesses might pay celebrities or influencers to endorse their brands, but that's really different from testimonials.
Testimonials are supposed to be natural and convey the user experience without any censorship.
Testimonials can be used differently, such as written content on social media or websites, videos, podcasts, or even TV commercials.
Benefits of real estate testimonials
Testimonials play a significant role in brand awareness and customer loyalty for all businesses, and real estate brands are no exception.
Here are several advantages of real estate testimonials:
Testimonials increase trust
Surveys show that 92% of people like to read testimonials to gain information about a product before purchasing. In fact, people are more likely to trust testimonials than paid ads and endorsements.
Testimonials can help your real estate business gain the trust of customers. Organic testimonials can strengthen your online brand identity and convert skeptical audiences into loyal customers.
Testimonials can educate your audience
No one can understand the challenges of finding condos or apartments in a city better than a person who has recently bought one.
In testimonials, your previous customers can explain their problems before working with you and how you solved their problems. For example, if they explain problems with buying or selling their condos in testimonials, many other audiences can be benefited.
This is a perfect tool to increase your visibility because many people Google those problems' solutions.
Therefore, testimonials are an excellent way to generate and educate content with your previous customers' help.
Testimonials reduce content marketing costs
Generating informative content that is simultaneously attractive to your audiences is not an easy task. Lots of time and money are required to create enough content for your digital channels, including website and social accounts.
Testimonials can make this process way simpler and subsequently more cost-effective. In fact, you're asking customers to generate content for you.
Of course, testimonials should be well-managed and optimized to rank for certain keywords on Google and educate people as well. Your real estate business can significantly cut the content marketing budget using testimonials.
Testimonials strengthen your friendship with customers
Testimonials make customers believe that they're part of your brand story. When you give them a say in your brand review, they will feel more intimate with you, and this is great for a business.
If you can create an emotional connection, it will be a powerful tool to convert new prospects.
You just need to make sure that customers are using the real name and pic in their testimonials. This is necessary for gaining the trust of visitors.
Testimonials increase your social shares and engagement rates
Many people, especially youngsters, love to be seen, and testimonials provide them with this great opportunity. When you publish their testimonial on your site, they'll definitely share it on all their social accounts.
This will cause a significant increase in your social reach and also engagement rates. Remember that although your customers are not influencers, they're really engaged with their friends. So their followers will also be encouraged to take part, and this will increase your exposure.
Tips to boost your real estate business by testimonials
Testimonials are necessary for your brand if you want to become successful in your own real estate business. Of course, you need to use them correctly to increase your marketing ROI.
Here are several useful tips to help you take advantage of testimonials in your digital marketing strategies.
Include testimonials into your email marketing campaign
Email marketing is one of the most effective means of digital marketing and a good place to use testimonials as well.
You can include one or two testimonials in your emails and encourage contacts to do what your previous customers are suggesting in testimonials. When your contacts receive a weekly or monthly digest of how you helped your customers, they'll be encouraged to become your customers.
Engage with your loyal customers at a personal level
The best thing about testimonials is to have the support of your loyal customers. If you can encourage them to speak highly of you, you'll reach great success in using testimonials.
The question is how to ask customers to do that. It's recommended to reach out to them personally to make them feel they're part of your brand story.
Ensure that they know you'll acknowledge their support and inform them how vital their loyalty is to your real estate brand. If you can engage with them personally, they are highly likely to appreciate your efforts and supply you with positive reviews.
Visualize your testimonials
There is no need to speak of the importance of videos in digital marketing. A significant amount of internet traffic is consumed by videos because people, especially Gen Z, tend to videos rather than texts.
Testimonials are a great place to take advantage of videos and increase the attractiveness of your content.
When your customers speak highly of you in videos, visitors believe that your previous customers are really satisfied because videos are more trustworthy than texts. Also, videos show a deeper level of friendship with your customers, which helps your brand.
Share your testimonials on social media platforms
Many internet users spend the majority of their online time on social media platforms. So having social media shares are also helpful for your testimonials, in addition to a webpage. For example, Instagram has a great potential for boosting testimonial strategy because it has a bunch of visual features like Live, IGTV, Reels, and Stories.
Of course, it's necessary to gain a considerable amount of followers to increase the effectiveness of your social media marketing.
Acquiring new Instagram accounts with lots of followers is a fast and simple way for many businesses to reach out to many relevant audiences. This way, they can share their testimonials with more people, drive traffic to their websites, and finally increase their revenue.
Put your testimonial on the homepage of your website
As a small business, you need the support of your customers. Putting a summary of testimonials on your site's homepage will help you gain your customers' trust.
Testimonials are social proofs that are vital for a small business to grow. If you have many testimonials, you can frequently change them to respect all the customers who have collaborated with you.
Use seven story archetypes in testimonials
Last but not least, you need to take care of your tone and the type of testimonials. You'd better use brand storytelling approaches to make testimonials more interesting.
If you use seven story archetypes to form a testimonial, you'll definitely impact more visitors. Remember that basic story plots have proved to be of great use to draw the attention of audiences. So you can optimize your testimonials by using them.
Bottom line
Testimonials can play a significant role in gaining the trust of audiences and convert them to new customers. Try to be as much transparent as possible and avoid being too promotional. Building a long-lasting partnership with loyal customers is much more important than selling some condos.
For more articles, visit OD Blog.