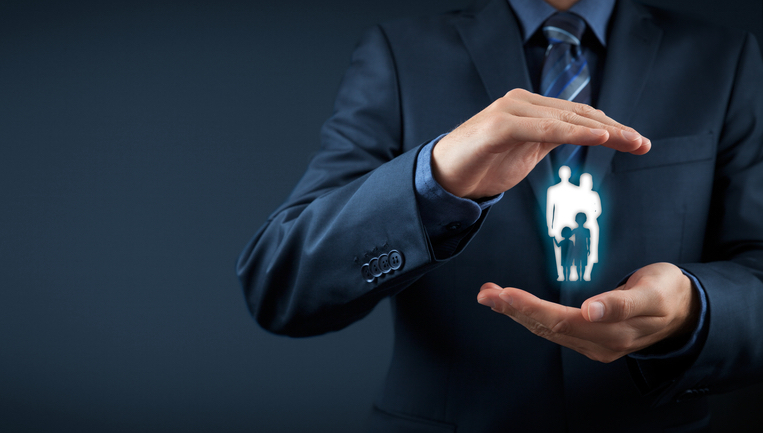 How to Start a Career as a Life Insurance Agent?
So, you want to be a life insurance agent. You want to sell life insurance policies. You want to be able to point people to their best life insurance options. You want to guide potential policyholders through the application and purchasing process.
How do you start this career? Does it take special training and qualifications? Read on to learn how to start a career as a life insurance agent.
Is it Easy to Become a Life Insurance Agent?
Being in a highly competitive environment, it is by no means easy to start a career as a life insurance agent. According to the data provided by the Bureau of Labor Statistics (BLS), only one in 844 Americans successfully enter the market.
The burnout rate is also high. As much as 90% of new agents quit within the first year. That percentage increases to 95 within the first five years. This is because agents most often earn through commissions.
They don't have a base salary and no benefits. If a company offers a small base salary and a few benefits, the agent has to meet monthly sales quotas. Missing the quota, a couple of times can get an agent fired.
How to Succeed as a Life Insurance Agent?
As hard as the job may be, you can succeed in it. Here are simple steps how.
A life insurance agent is, at its core, a salesman, a communicator, a persuader. Talking to a stranger about their finances is awkward enough, but life insurance agents have to add into that the topic of death.
As a life insurance agent, you must be able to make people comfortable enough to talk with you. Then, you must have the power to convince them that they NEED life insurance.
Understanding the Insurance Business
You can't effectively convince others that they need life insurance if you can't explain why. And if they do understand that they need life insurance, why do they need the one you're selling?
You have to have a deep understanding of how life insurance works. You have to be able to explain the ins and outs of the policies you're selling. You have to be able to effectively show them that what you're selling is the most beneficial for them. Taking courses in business, finance, and economics can drastically help you.
Requirements to get a license vary from state to state. To make sure that you will qualify for the job, consult with your state insurance commissioner's office.
Every state requires that you pass an exam to become licensed. But the exams are easy. Some states conduct background checks on life insurance agent wannabes. They might also take your fingerprint.
Whether or not your state needs you to take a course, it's a good choice for you to take one. Being knowledgeable in your chosen field wouldn't hurt.
Licenses are granted by individual states. If you have a license in one state, you are only allowed to sell life insurance policies in that state. Although licenses can be transferred.
You have a choice – you can either be a full-time employee or a freelancer. Full-time employees have a base salary, although a small one. On top of that, they also have their commission. They also have benefits and the advantage of having senior agents to teach them. Some companies also offer mentoring programs for their new agents.
A freelancer doesn't have those benefits. They have to cover their expenses through their commission. However, they have bigger commissions. If you want to be independent, be prepared for a few months of no income since you will need a few months to build your business.
Your resume should display your entrepreneurial spirit. Show that you have the initiative to make things happen. Life insurance companies look for agents that are self-driven, self-starters, and aren't afraid of rejection.
Look for Reputable Companies
You don't want to work for the company that you find first. This can destroy your career without it even taking flight. Look for carriers that have a good reputation with consumers, fellow agents, and insurance rating agencies like A.M Best or Standard and Poor's.
Why Start a Career as a Life Insurance Agent?
As hard as the job may be, what are the advantages of being a life insurance agent?
#1. Easy Qualifications
It's easy to become a life insurance agent. You only need a high school diploma to get your foot in the door in most states.
Some states require taking a few courses – which you are available in colleges and online – and pass an exam. But these requirements are fairly easy.
#2. Job Availability
There are tons of companies looking for agents. You will never run out of companies to apply for.
Just posting your resume on LinkedIn will even get you offers. This is because companies don't have a limit on their number of agents.
Since most companies offer commission-based pay, they don't have to worry about their budget.
They offer jobs to anyone interested hoping that a few will turn out to be great assets.
#3. High Commission
Life insurance offers the largest commission compared to other insurance types. Auto insurance offers at least 10%to 15% commission of the premium. Health insurance offers 7%. Life insurance pays about 100% or more of the premium during the first year of the policy.
#4. Passive Income
If you successfully sell several life insurance policies, you can make a lot of money down the road without leaving your bed. If you sell a permanent life insurance policy to a 30-year-old who lives up to 80 and keeps the policy, you'll receive 5% to 10% commission on that policy for 50 years.
As long as the policy is in force, you will get paid.
What's Your Choice?
Being a life insurance agent has its great risks and great potential rewards. But that's the name of the business game – risk and reward. Only the thick-skinned find success as a life insurance agent.
Get ready for rejections. Get ready to wait for the right opportunities. Make the right choices. In time, you will boost your chances of lifetime success.
For more articles, visit OD Blog.