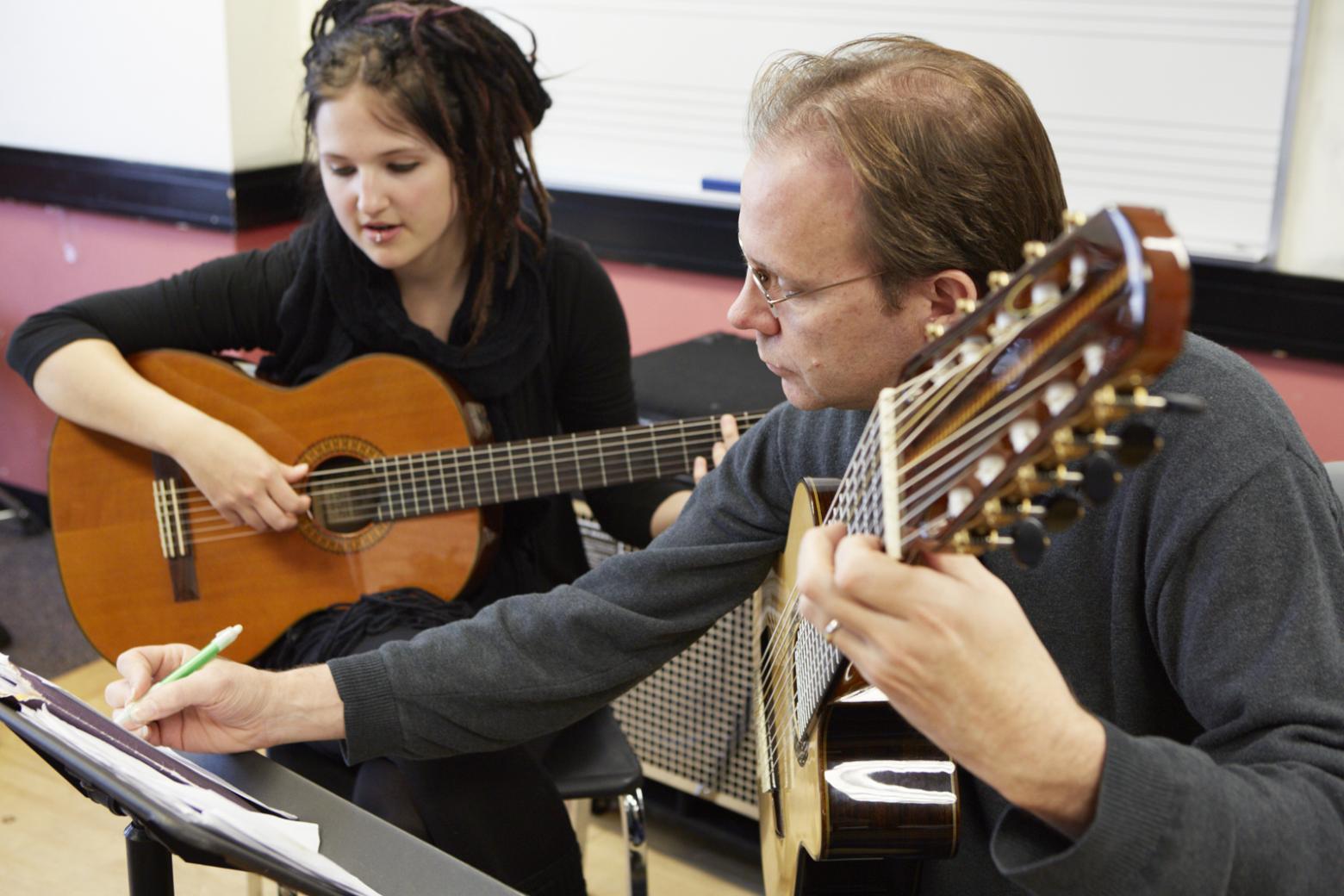 How to Find a Job in Music Teaching
Music teaching jobs can be found in a number of ways. Music teachers may work remotely, in a professional music school, at a primary, middle, or secondary school, or even at a university, college, music part-time & full-time.
The music teachers teach general tunes, choral music, instrumental music, or a mixture of these concepts to students or groups. Students of various ages, skills, and grade levels may participate in both group or one-to-one sessions.
Adult students can be taught by independent music instructors who work out of their homes and private studios. It's worth noting that some of these characteristics and habits are clear & visible in reality.
If you have the potential, you can start your music career as a teacher at LVL Music Academy as an instructor.
Characteristics a Music Teacher Should Have
You'll have an opportunity to showcase these characteristics or skills if you're required to do an introductory presentation lesson. Creating a digital profile of videos with you teaching, managing, and even performing can also be beneficial.
It's another chance for you to demonstrate your ability to work really well with students & co-workers, how you enjoy performing music, and you're a talented musician as a music teacher.
Here are some characteristics that a music teacher must have & that will help you find a career in music teaching:
Learn how to make a positive first impression, then put your interviewing skills into practice. Maintain eye contact and be prepared to answer any questions asked. Answer common interview questions in practice, but ensure they do not sound scripted.
Show that you are mindful of what is happening in your class, which works best for your learners, and also what their interests are.
Represent yourself as those who would look for ways to give your students the best experience possible.
Take advantage of every opportunity to conduct a piece of good music lecture. Make a list of strategies, concepts, and values you'd like to use or portray.
Observe other teachers' training sessions. Consider what you'd do with the bits and how you'd approach them. Compare it to the other tutor's teaching methods.
Numerous school districts consider music teachers or music education to be a luxury, making music teaching a challenging career. Battle for your love if it is music.
Be able to respond quickly on your feet & do not be scared to challenge your strategy.
Wrapping up
Many music academies are searching for teachers who can accommodate students in complex or challenging classroom environments rather than musicality and ingenuity, which may seem insensitive.
Although musicality and imagination are essential for a good and fulfilling career with music education, understanding how to deal with certain students & situations is critical for job placement and retention.
You might be surprised to hear that music education has been the most common music field in the world. However, for the reasonable cause: music education teachers have the highest work placement rate of any other music category right out of college.
For more articles, visit OD Blog.