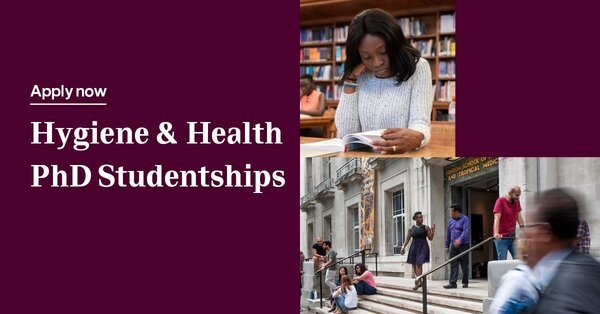 Reckitt-LSHTM PhD Studentships on Hygiene & Health in Sub-Saharan Africa 2021-2022 (Fully-funded)
Deadline; July 11, 2021
Applications for the Reckitt-LSHTM PhD Studentships on Hygiene & Health in Sub-Saharan Africa 2021-2022 are now open. The London School of Hygiene & Tropical Medicine (LSHTM) is inviting candidates from Sub-Saharan Africa for fully-funded 4-year PhD studentships to start a research degree program on January 3, 2022.
There are three studentships available. These studentships have been made possible through the generosity of Reckitt, through an unrestricted donation to LSHTM.
Projects
LSHTM has pre-identified eight research projects that address the links between hygiene and health in Sub-Saharan Africa in one or more of the following areas:
The role of hygiene in the prevention and transmission of infectious diseases and their consequences;
Hygiene behaviours and hygiene behaviour change;
The intersection of hygiene and broader social and economic impacts.
Candidates applying for a PhD studentship under this scheme should choose one of the eight projects listed below that matches their interests, skills and experience and then develop the project further in their application.
Projects to choose from are as follows:
Exploring how a social business model can promote good menstrual health and improve the lives of women socially and economically
Hygiene Interventions in Kampala's Informal Settlements: global health imaginaries and local health realities
Understanding the sustainability of Menstrual Health and Hygiene interventions in schools in Uganda
Assessing educational outcomes in a school-based menstrual health and hygiene intervention trial in Uganda
Economic analysis of a school-based menstrual health and hygiene intervention in Uganda
Hygiene-related determinants of enteric infection in rural and urban settings of Mozambique
Economic evaluation of adding hand hygiene and point-of-use chlorination interventions to existing treatment for severe acute malnutrition in Senegal
Complementary food hygiene, childhood diarrhoea, and antibiotic use: exploratory research in peri-urban Zambia
Funding
Each PhD studentship will comprise:
Tuition fees at the LSHTM overseas fee rate for the duration of the research project (up to 4 years);
An annual tax-free stipend equal to the UKRI stipend level (inclusive of London weighting);
Up to GBP20,000 for research costs, travel and/or training.
Eligibility
Applicants must be nationals of a country in Sub-Saharan Africa;
A student must normally satisfy the London School of Hygiene & Tropical Medicine general entrance requirements as follows:

The normal minimum entrance qualification for registration at the School on a MPhil/PhD program is at least one of the following:

a master's degree in a subject appropriate to the course of study to be followed (recommended)
a qualification appropriate to the course of study to be followed, in medicine, dentistry or veterinary studies
an upper second-class honours degree from a UK university, or an overseas qualification of an equivalent standard, in a relevant subject.
evidence of an aptitude for research

If English is not your first language, you will need to meet these requirements.
Application
To apply for this studentship, applicants should submit an application for research degree study via the LSHTM application portal. Applications not submitted through this portal will not be considered.
For more information, visit LSHTM.