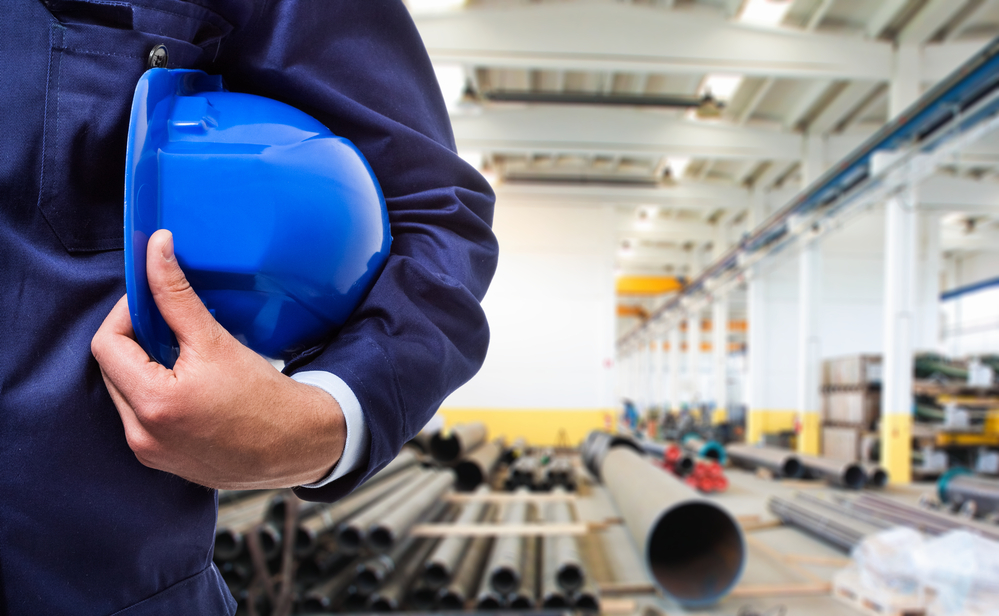 Jobs In the Construction Industry Can Be Found in Foreign Countries
Opportunities to work in the construction industry aren't just limited to jobs in the United States. Perhaps you have relatives or family in another country. Or maybe you just want to see other countries and experience life outside the borders of the United States.
Today, Japan, Russia, Germany, and Mexico are among the top five countries that provide construction job opportunities. Since the construction industry sector is a vast trade, there are hundreds of positions to be filled and to help you secure a slot, you may try checking Trade Assist. They help potential applicants connect with the right company in a tried, tested and trusted process.
Getting That Initial Experience
There are programs in the US to help you get started in construction and get your initial experience. Enrolling in one of these means you'll have a support system in place while you're learning and benefit from job placement assistance when you're done. These programs have been established to help fill the gap for those who want to work but lack the necessary skills.
It wouldn't be prudent to go into a battle unarmed, so to best represent yourself, you need to be prepared and acquire the appropriate set of skills. This way, you can be sure that they will trust you with a position because they will see your hard work and effort in completing a training set.
But What If You Want to Get Away?
You have wandering feet, and a desire to experience life in another country… Traveling the globe as a tourist can get expensive with hotels, hostels, and having to eat at restaurants because you can't find a room with a kitchen. The cost adds up quickly. Paying for transportation from your hotel to your desired sightseeing destination can also get expensive.
If you wish to see some sights, saving up your earnings for a well-deserved getaway on your vacation leave will be best. Getting to know some locals who will show you around will be the cherry on top.
Look for Work Overseas
One solution might be seeking employment in your target country. Especially after you've gained some experience, there are foreign countries looking to buy American-made construction equipment or hire Americans with skills they may be experiencing a shortage of locally. Some of the top countries seeking construction workers are India, China, Indonesia, and Brazil.
Maybe it's time you see the Taj Mahal, the Great Wall of China and the beautiful beaches of Bali. With the right research skills in securing a job opportunity, you can work overseas in your dream country.
If your impression of working overseas is that you're limited to teaching English or as an au pair, you might be surprised by the variety of positions to be found. This is especially true if you search for overseas job positions while working for the federal government.
Things You Need to Know Going In
Before making the final decision to relocate, it would be wise to research the visa requirements of your destination country. Some countries have an upfront cost for a visa while others require you to have a certain amount in a bank account before you apply.
Keep in mind while applying for these jobs that you will be expected to adhere to a regular work schedule, so you won't have as much free time as you did when you were a tourist. Local housing conditions may be quite different from what you're used to in the states. While learning a new culture and way of doing things can be exciting, there might be a period of time when you feel lonely and isolated. Working abroad is a challenge for people who are flexible and can maintain a sense of humor in times of stress.
Working Overseas for Business Owners
If you're someone who is working on establishing your own business, accepting a construction job overseas could be a way to build your company's resume. A successfully completed project could be a part of your pitch to potential new customers. Being able to accept projects in a foreign country may be a concept you want to feature on your website.
Open Your Business to Foreign Workers
Once you return to the U.S., consider using the language skills you acquired to hire workers from that country on temporary visas. This allows them to gain valuable skills. It also lets you enrich your website by showing how you assist young workers with gaining experience and knowledge in their chosen field. You could show how they progress to attending certification and licensing programs.
Foreign workers are often hired at a lower rate of pay, which can benefit your budget. Don't sell foreign workers, short, though. Be open-minded to any knowledge and skills they might contribute to your business. And your American employees may enjoy the experience of participating in a culturally diverse workplace.
Do be ready, though, to assist such workers with issues like finding appropriate housing and expenses. There will always be conflict at work. Be ready to step in and get involved if a subordinate reports any sort of discrimination of any kind.
Working overseas can be rewarding. You can gain work and life experience at the same time. But it also involves responsibility and a willingness to adjust to other cultures. Keep these things in mind when seeking work overseas in any field.
For more articles, visit OD Blog.