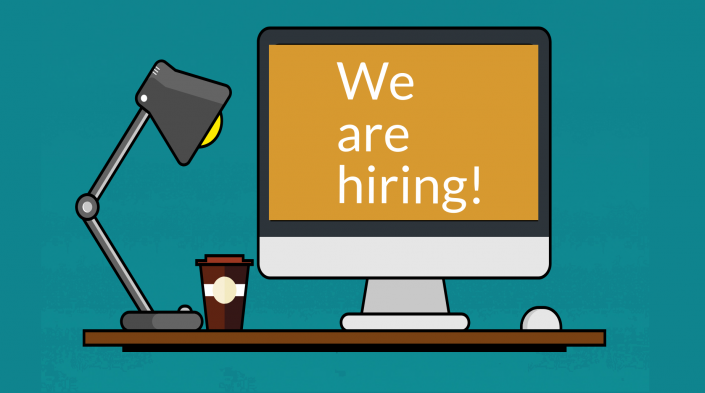 Association for Progressive Communications (APC) is hiring Lead Editor
Deadline: May 31, 2021
The Association for Progressive Communications (APC) is looking for a lead editor to write analytical content and to develop and lead the implementation of an editorial plan for APC, with a focus on websites and newsletters.
The lead editor will ensure that all deliverables are of high quality, vibrant, current and informative to audiences, as well as consistent with APC's advocacy priorities. The position will report to APC's communications manager and work closely with the communications team members as well as other editorial leads.
Responsibilities
Develop and lead the implementation of an editorial plan for APC, with a focus on websites and newsletters, ensuring a consistent and strategic presence of APC's voice and drawing on existing strategic communications plans and APC's advocacy priorities.
Write key content for APC.org (in-depth articles, editorials, interviews, contribute to the development of policy statements).
Provide editorial guidance in the production of APC's newsletters, regular APC.org columns and other types of website-related deliverables for external audiences.
Help to grow and build the capacity of our pool of editors and writers, and develop or update editorial-related guidelines whenever necessary.
Contribute to the development of the organisation's annual report, working closely with the APC communications manager.
Develop and put in place monitoring and evaluation indicators and mechanisms to evaluate the impact of the editorial plan deliverables and produce regular monitoring reports.
Supervise communications staff as necessary.
Remuneration
This is a 1.0 full-time equivalent (FTE) position on an initial 12-month fixed-term contract, with the possibility of renewal. Contract renewal is dependent on performance (there will be a four-month probation period) and the availability of funding. Remuneration is in the range of USD $45,000 to USD $55,000 per year. Short-listed applicants will receive specific information about the salary range.
Eligibility
You can apply if
You believe in APC's vision and mission and have worked for organisations or networks with similar goals and values.
You have at least six years of demonstrated experience as an online journalist and/or editor-in-chief in the global South (including editorial planning and implementation, as well as writing analytical content).
You are an excellent analytical writer, capable of working with ICT-related technical and policy issues, with the ability to express them in accessible language and adapting content to diverse audiences.
You are excellent in written and verbal English.
You are familiar with and/or understand APC and its advocacy priorities.
You are outstanding at managing competing editorial priorities and able to meet deadlines consistently.
You are proactive, take initiative, and are responsive to email correspondence and requests.
Your have significant experience working in an online virtual/remote environment.
You are available for travel, depending on the current COVID-19 conditions.
You have excellent interpersonal skills and the ability to work in a team, cross-culturally and across time zones.
Also an advantage:
Working knowledge of Spanish and/or French.
Application
If you have any questions, write to [email protected] including "APC lead editor" in the subject line. Note that only short-listed candidates will be contacted.
For more information, visit APC.