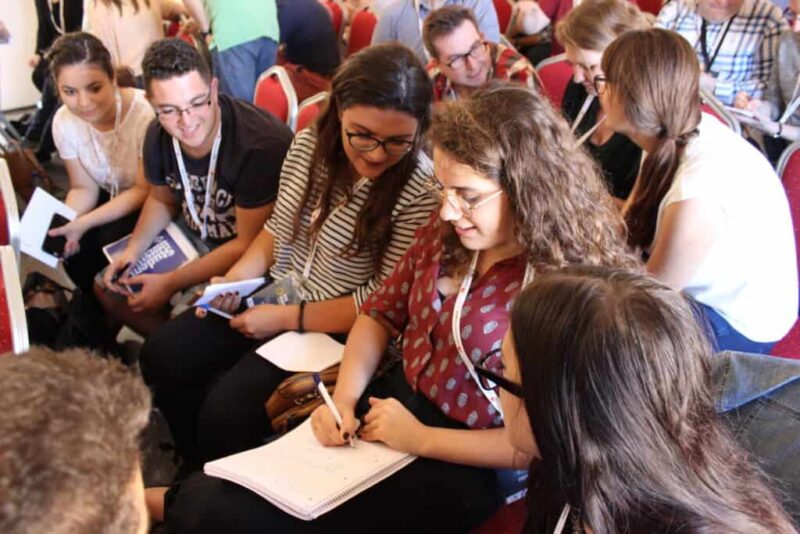 European Young Engineers (EYE) Calls for New Members
Deadline: June 12, 2021
The European Young Engineers (EYE) is calling for New Members. The EYE attracts students and professionals across Europe and their team comprise of a great diversity of interests, study areas, backgrounds, and countries. These are some of the things they look for in potential volunteers. They also value people who are self-motivated and have a strong drive to work for a cause.
European Young Engineers (EYE) is the leading international non-profit organisation comprising more than 20 European countries that represents about 500,000 young engineers from multiple disciplines. EYE is an international family, where engineers can get connected and share their passion for engineering, as well as their personal and professional experiences.
Benefits
They offer you a platform to work towards a subject of your interest and its future in Europe.
You will get the chance to work, network, and make friends with people across Europe from varying backgrounds.
You will get an opportunity to collaborate in a real work environment, developing your soft skills and being prepared to join global organisations.
You have the opportunity to work across departments to get different exposures, catered to your availability.
Eligibility
You are between 18 and 35 years old.
You are or feel connected to engineering in Europe.
You can dedicate at least 3 hours a week.
You hate unread emails.
You are an absolute doer – willing to take up responsibility for tasks and work towards results.
You are resourceful, independent, flexible and someone that your team can depend on.
You love to work collaboratively to create solutions.
You would like to improve your soft skills in an international environment.
Most importantly, you are passionate to change the future of engineering in Europe with EYE.
Application
Check out the featured openings or go for an open application.
Fill out the onboarding form underneath and attach a Letter of Motivation.
Wait to be contacted by EYE.
For more information, visit EYE Jobs.