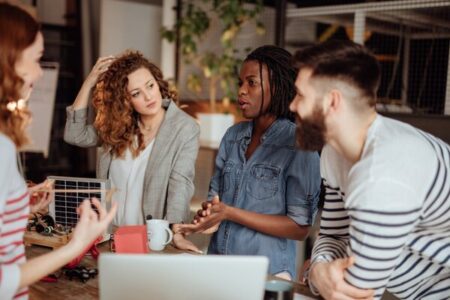 develoPPP Ventures Ideas Competition 2021 for Start-ups in Kenya
Deadline: July 15, 2021
Applications are open for the develoPPP Ventures Ideas Competition 2021. Suitable start-ups to be funded through develoPPP Ventures are being selected during an open ideas competition. This takes place twice a year and is open to all start-ups that meet the conditions for participation.
The funding contract is concluded with one of the two implementing partners, DEG – Deutsche Investitions- und Entwicklungsgesellschaft mbH and Deutsche Gesellschaft für internationale Zusammenarbeit (GIZ) GmbH.
Funding
DEG provides grant co-financing of up to EUR 100,000 (and a top-up of EUR 100,000 for successful Ventures in a potential second phase).
Matching funds equaling the amount of the grant financing must be provided by the company in the form of cash injection (from sponsors, investors). At least half of these required matching funds need to be injected as fresh equity.
Eligibility
Your company is registered in Kenya or plans to register there prior to the co-financed growth investment.
You are pursuing an innovative business model and are already generating initial revenues (proof of concept).
Your business model has high development relevance and scalability and contributes to achieving the Sustainable Development Goals (SDGs).
Selection Process
Applications for develoPPP Ventures go through a multi-stage selection process. First, a selection is made on the basis of the application documents and pitches. The companies that are successful in this phase are then reviewed as part of the due diligence process, for which more detailed information is evaluated (i.e. the business plan including financial projections (for at least 5 years), annual financial statements, information on other investors).
Application
The develoPPP Ventures ideas competition takes place twice a year. You can submit your application documents during the following time windows:
2nd quarter: May 26 to July 15
4th quarter: November 15 to December 31
To apply, send your completed application documents to the e-mail address stated in the application form.
For more information, visit develoPPP Ventures Ideas Competition.