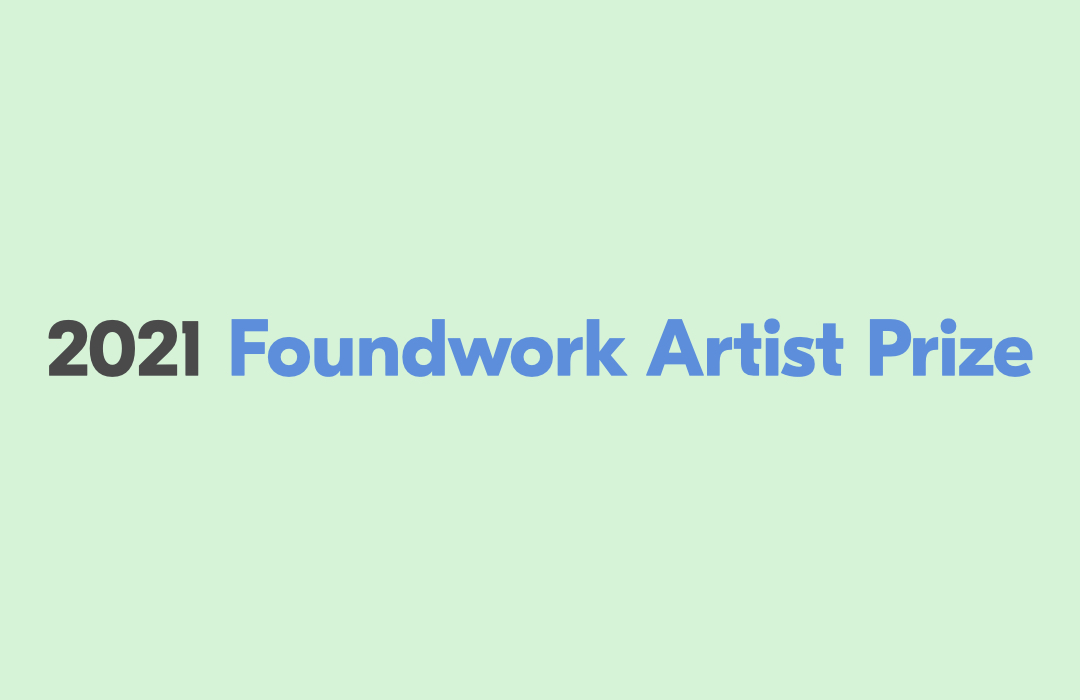 Foundwork Artist Prize 2021: $10,000 Juried Grants with Studio Visits and Interviews
Deadline: October, 10, 2021
Applications are open for the Foundwork Artist Prize 2021. The Foundwork Artist Prize is an annual juried award to recognize outstanding practices by contemporary artists working in any media. This year, two honorees will receive unrestricted $10,000 grants and studio visits with each of the distinguished jurors.
The honorees and three shortlisted artists will also be interviewed in the Foundwork Dialogues program to further public engagement with their work.
Benefits
This year, two honorees will receive:
Unrestricted $10,000 grants and
Studio visits with each of the distinguished jurors.
Eligibility
The Foundwork Artist Prize is open to artists residing in any location worldwide with limited exceptions.
Artists working in any media are eligible.
In addition, in order to be eligible, an artist must:
be an individual who is at least eighteen years old and otherwise able to enter into a binding contract;
not be a Foundwork employee, contractor, or their relative;
be able to use Foundwork and participate in the Prize in accordance with all applicable laws, rules, and regulations; and
have a published artist profile on Foundwork, with at least 6 published artworks, continuously from 5:00 PM PT, OCTOBER 10, 2021 THROUGH 5:00 PM PT, NOVEMBER 30, 2021.
Artists who meet the above eligibility criteria will be considered equally whether an artist has a paid account, is in a free trial period, or has a free student account. Artists are otherwise eligible regardless of age, race, creed, color, religion, country of origin, gender, sex, sexual orientation, marital status, ancestry, disability, or veteran status.
Please note that residents of the following countries, states, and provinces are not eligible for the 2021 Foundwork Artist Prize: Argentina; Arizona (US State); Bosnia and Herzegovina; Bulgaria; Cuba; Iran; Kosovo; Latvia; Macedonia; North Korea; Quebec (Canadian Province); Russia; Saudi Arabia; Serbia; Sudan; Syria; and United Arab Emirates (UAE). These geographic restrictions are for regulatory reasons beyond our control and we appreciate your understanding.
Selection Criteria
Artwork in any media is eligible to be considered. However, please note that artwork reviewed for the Prize must be created by you individually (i.e. it must not also be attributed to anyone else).
The first six (6) artworks that you display at the top of your profile page on Foundwork will be considered during the selection process. You are welcome to publish more than 6 works in your profile if you wish, and artists are generally welcome to publish as many works as they wish on Foundwork. If you do choose to publish more than 6 works in your profile, any additional works may be reviewed at our and the jury's discretion.
NOTE ABOUT ADDITIONAL MATERIALS: Please note that any artwork or other materials submitted to us by email, postal mail, or otherwise will not be considered or returned and may be discarded at our discretion. Accordingly, please don't send us any other materials.
Application
To be eligible for the 2021 prize, artists will need to have a profile on the Foundwork website, with at least 6 artworks published on their profile page, throughout the selection period: 5:00 pm PT, October 10, 2021 through 5:00 pm PT, November 30, 2021. Visit the link below to register.
For more information, visit Foundwork Artist Prize.