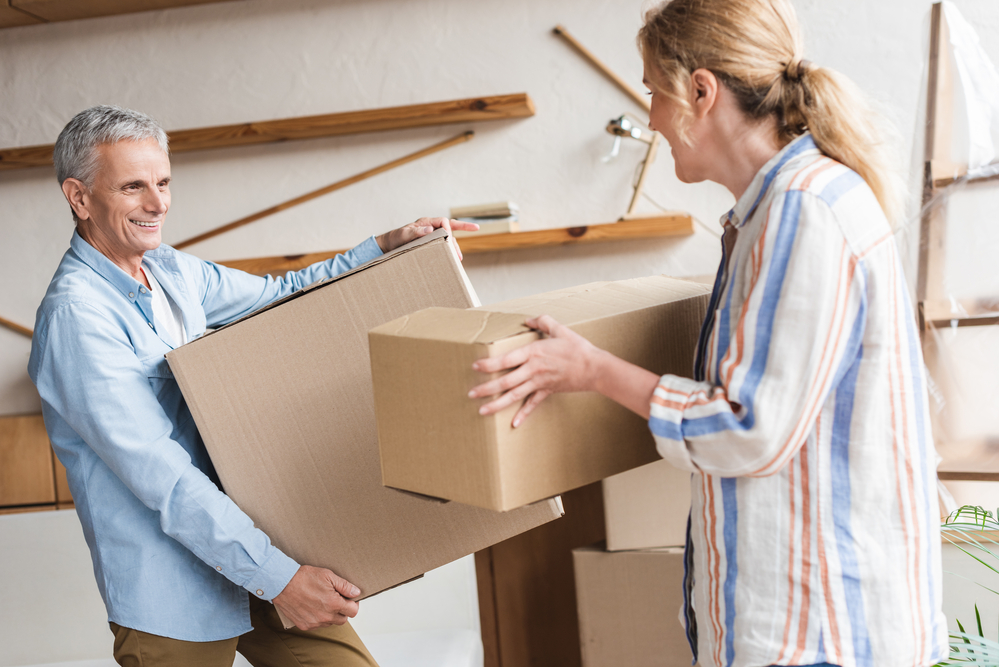 Moving During The Pandemic: Tips For Keeping You Safe
Despite the restrictions being imposed due to the COVID-19 pandemic such as travel bans, and stay-at-home orders, moving is still regarded as an essential service. Meaning, you can still relocate to a new location as long as you follow your government's guidelines on how to stop the spread of the coronavirus. But, since a relocation can increase your exposure to the virus, it's important to do some things to ensure your safety at all times.
Thus, if you're looking to move anytime soon during the pandemic, below are the tips for keeping yourself safe throughout the process:
Work With Movers
One of the best ways to relocate safely amidst the pandemic is to seek professional help from reliable movers. Since the advent of COVID-19 pandemic last year, many reputable moving companies have put some safety protocols in place to ensure a smooth and safe relocation process. For instance, when you work with them, you can expect the following:
Wearing of face masks while they're working;
Frequently disinfecting the moving truck and tools and equipment;
Frequently sanitizing hands and avoiding touching surfaces;
Observing social distancing at all times, especially on the moving day.
As you can see, there are many safety measures that need to be followed to combat the spread of the coronavirus. Thus, make sure the moving company Los Angeles or wherever you may be located, that you choose implements the above-mentioned precautions for your safety. 
Minimize Contact With Movers
Once you hire the right moving company, the next step to ensure your safety during the move is to minimize contact with them. Instead of asking them to visit your house and conduct an in-person survey, you should opt for a virtual home survey to avoid physical contact and possible exposure to the coronavirus.
During the virtual survey, your movers will either request you to record a video of your entire home or do the survey online. All you have to do is use an online platform that allows video calling. Moreover, when doing the survey, make sure to include all corners and areas so the moving company can come up with an accurate price estimate. That way, you're able to get the best value for your money.
Pack Your Things Ahead Of Time
Generally, COVID-19 isn't only transmitted through direct contact among people. But, it can also be spread through contaminated objects such as surfaces, cardboard boxes, and many more.
That being said, it can be an excellent idea to pack up your things at least 24 hours before the moving day. By doing this, you can ensure that nobody touches the boxes in case they're contaminated. On the other hand, when packing all your possessions, you should make sure that all supplies are ready before you get started. That way, you don't need to go back and forth to the grocery store which increases your risk of coronavirus exposure.
Lastly, don't forget to disinfect all your belongings before putting them into the moving boxes. Doing so can ensure all your items are uncontaminated and free from the virus once you begin unpacking.
Pack An Essentials Kit
With the COVID-19 pandemic, it's difficult to go outside and do stuff you normally do without increasing your risk of getting infected. Because of this, it can be a great idea to prepare an essential kit ahead of time. This kit which includes masks, alcohol or sanitizers, a set of clothes, chargers, toiletries, and a lot more, can help you make the first few nights of your relocation much more comfortable.
Thus, make sure you have these things ready in your essentials kit bag so you can ensure a smooth moving process. Lastly, by preparing this bag, you don't need to pass by a grocery store along the way which can potentially expose you to the coronavirus.
Keep Safe On The Moving Day
It's essential to note that moving day is the most tedious part of the process. It's the day when movers will come to your house, load all the boxes to the moving truck, and unload them upon your arrival. And since they're going to your old house, proper safety measures should be observed to avoid the spread of the virus.
Thus, during the relocation day, the following are the precautions to be followed:
Wear a face mask and gloves, if necessary;
Avoid touching surfaces, including physical contact with the movers;
Sanitize your hands at all times with soap and water;
Always keep a safe distance when talking to movers;
Prepare additional hygiene kits for you and the movers.
The Bottom Line
Indeed, moving during the pandemic can be a daunting process, especially if you have no idea what steps to take in the first place. Therefore, if you really need to relocate to a new home amidst the pandemic, keep these tips in mind and you'll stay safe throughout the transition. 
For more articles, visit OD Blog.