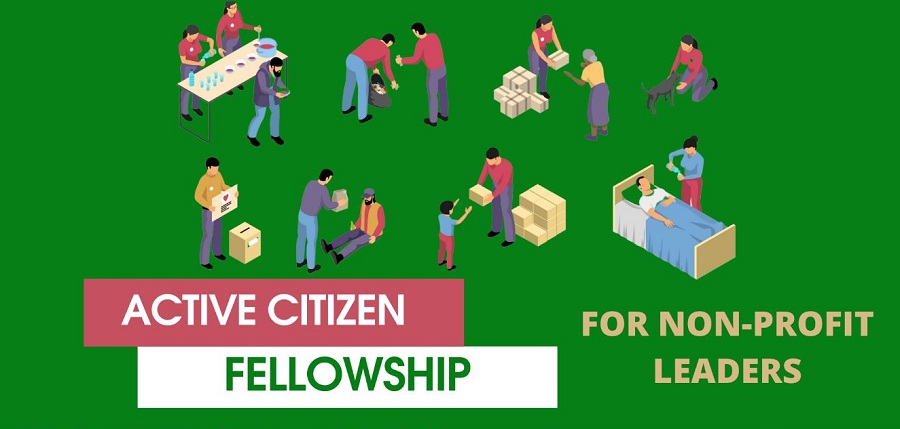 Active Citizen Fellowship 2021 for Young Civil Society Leaders in Nigeria
Deadline: June 30, 2021
Applications are open for the Active Citizen Fellowship 2021. The Fellowship is designed for young civil society leaders in Nigeria, who have demonstrated passion and commitment in the past to promote democracy and improve the quality of life in their communities through their initiatives. The fellowship offers opportunities for the fellows to learn more about citizen engagement and advocacy from industry experts.
Learning Plan
Week One: The first week of the fellowship will focus on storytelling. First, the fellows will spend time with an experienced communications expert to learn how to tell stories that touch the heart. Then, the fellows would use what they have learnt by writing a story to convince the public to support their Tweet campaign on itakeactions.org. The fellows would score a point for every one citizen that answers their call for actions.
Week Two: The fellows will spend time with a seasoned advocacy expert to learn about engaging with the government the right way. Then, to put to use what they have learnt both in the first and second weeks, the fellows will create a petition campaign on itakeactions.org and mobilize citizens to sign the petition. Finally, points would be allocated to the fellows based on the number of citizens that signed their petition.
Week Three: The focus for the week would be fundraising for causes. The fellows will learn from someone who has mobilized millions of Naira locally using online and offline strategies. The Fellows will work on a fundraising campaign for their causes through itakeactions.org. And points will be awarded to fellows based on the number of citizens that supported their campaigns.
Week Four: Week four is the final week of learning. The fellows will have a session with an industry expert leveraging active citizenship in his/her work to learn more about how to incorporate active citizenship as a programming strategy. This final week, fellows would share a video story of how the fellowship has impacted them and their work so far and what a N50,000 grant would do for them if they emerged as the grant winner.
Benefits
Fellows would have the opportunity to learn from highly experienced industry experts.
One participant will receive a N50,000 grant and all participants will have premium access to itakeactions.org for one year, worth N15,000, to run their campaigns and mobilize citizens for support.
Eligibility
You are eligible if
You are not more than 45 years of age;
You run a registered nonprofit organization in Nigeria;
You can dedicate two hours weekly for online training and meet-up, and
You have access to a computer with a webcam and good internet connection.
Application
The organisers will close the application before the deadline once they receive a considerable number of applications to select from!
For more information, visit Active Citizen Fellowship.