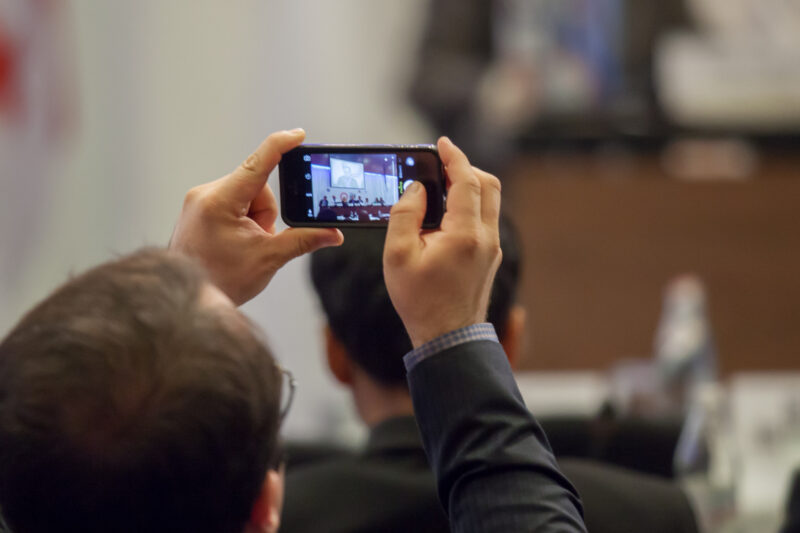 ICFJ Digital Path to Entrepreneurship and Innovation for Latin America – Fall 2021 ($1,700 grant)
Deadline: June 25, 2021
Applications are open for the ICFJ Digital Path to Entrepreneurship and Innovation for Latin America – Fall 2021. A Digital Path to Entrepreneurship and Innovation for Latin America is creating a network of journalists, technologists and media entrepreneurs across the region.
This network is harnessing the power of digital tools to create sustainable news businesses that provide news and information in the public interest. The program consists of a group of 50 media professionals from 12 countries for a fifteen-week virtual program offering opportunities to develop entrepreneurship projects and work directly with with a U.S. media organization.
Program Details
The fifteen-week virtual program includes:
One-week ICFJ-led virtual orientation, where fellows receive hands-on training on digital tools and techniques and workshop their digital media project proposals with media entrepreneurs, while creating a safe space for collaboration and learning.
Six weeks of professional virtual newsroom attachments. The program pairs fellows with U.S. hosts across the country at digital communications firms, startup incubators and cutting-edge digital newsrooms based on their backgrounds, skills and project proposals. During the virtual newsroom embed, fellows will receive an opportunity to meet and learn from different teams in the newsroom through online platforms.
Eight weeks of professional mentoring, plus a grant of $1,700 towards their digital project, to drive their personal digital projects to success.
Benefits
Each fellow will also receive a grant of $1,700 towards their digital project and will have an opportunity to work with mentors to drive their personal projects to success.
Eligibility
Open to young professionals and emerging leaders, ages 25 to 40 years, from Argentina, Brazil, Colombia, Costa Rica, Ecuador, El Salvador, Guatemala, Honduras, Mexico, Nicaragua, Panama and Peru.
Applicant must be a citizen, national or permanent resident of their home country;
Is living and working in his/her home country at the time of application;
Has at least two (2) years of professional experience at the time of application;
Submits a complete application, with all required documents, by the application deadline;
Is proficient in spoken and written English at the time of application.
Selection Criteria
Selection will be based on professional qualifications, relevant experience, leadership potential and commitment to enhancing mutual understanding among different countries.
Participants must be fluent in English.
Participants with disabilities will be accommodated during the program and are encouraged to apply.
Application
Program dates for Fall 2021 Latin American fellows:
Recruitment of fellows: Summer 2021
Selection of fellows: Summer 2021
Orientation: August 16 – August 20, 2021
Virtual Newsroom Embed (six-weeks): August 23, 2021 – October 1, 2021
Professional mentorship: October 4, 2021 through December 4, 2021
Program Debrief: December 6, 2021
For more information, see FAQ and visit ICFJ.