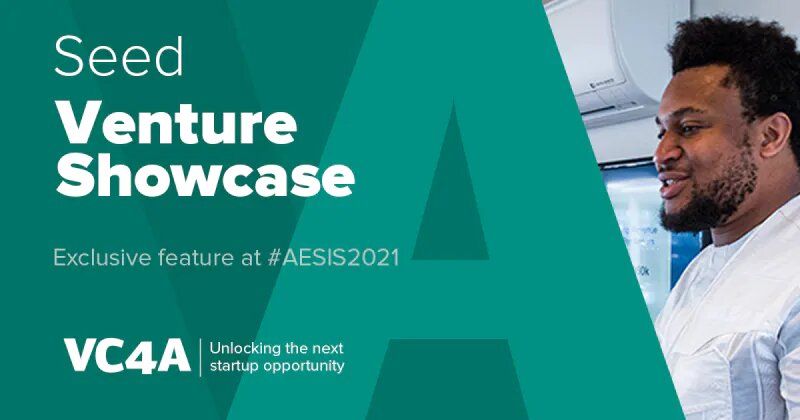 VC4A Venture Showcase – Seed 2021 for Seed Stage Startups
Deadline: July 24, 2021
Applications are open for the VC4A Venture Showcase – Seed 2021. They are looking for 8 innovative, seed stage startups to showcase to the global network of Africa-focused investors. Are you operating in Africa, have a highly scalable solution already in the market and showing traction, and looking to raise your seed round in the range of $250K and $1,5M? This is the opportunity you've been looking for!
VC4A Venture Showcase Seed is the sister program of the annual VC4A Venture Showcase Series A. As part of the program, companies get visibility with 200+ investors part of the curated VC4A investor network and interviews with the leading VC funds as part of the vetting process. The finalists receive mentorship and technical advice directly from the angel investors and VC fund managers and make a center-stage appearance at the Africa Early Stage Investor Summit.
Benefits
Being recognized as 2021 VC4A Venture Showcase entrepreneur.
Participation in the VC4A Venture Showcase deal room, including 200+ early-stage investor organizations.
Professionally edited 3-minute virtual pitch featured at the Africa Early Stage Investor Summit (November 4-5, 2021).
30 min deep-dive session with investors in a private room.
Mentorship and technical support by partner VC investors.
AWS Activate offers selected cohort AWS credits ranging from $5,000 to $10,000, tools, resources, and more to quickly get started on AWS.
Joining the alumni network and having exclusive access to partner events and fundraising opportunities.
Eligibility
Your company is for-profit, registered as an independent legal entity with less than 3 years in operation;
Your company has a product or service already available on the market and serving its first customers;
Your product or service is clearly innovative and/or the business model is new and disruptive;
Your business model scalability is visible through a growing number of customers or transactions, your pipeline shows future contracts and potential sales;
You have a good estimate of your addressable market > 1M+ people/year with potential plans to expand across borders;
You have a strong management team of at least 2 people;
Your team is based in one or more countries on the African continent;
At least one of the founders has an African nationality;
You are seeking Seed/pre-Series A investment in the range of $250K to $1,5M;
While there will be exceptions, your company has received investment above 25K USD from "Founder, Family, Friends & Fans" but not exceeding 1M+ USD;
Founder(s) who previously started a successful company is a plus.
If you are selected for the Showcase, you are expected to:
Engage with assigned mentors (partner VC investors) and VC4A team to prepare your 3-minute and 20-minute presentations, as well as 2-pagers with investor data as part of the deal book;
Be prepared to pitch and engage with VC investors in the period of October – November 2021 and be part of the VC4A Venture Showcase and the Africa Early Stage Investor Summit. 
Selection Criteria
Commercial Value of your Product/Service (25%): Your company addresses a real problem in the market. Your product or service is different from others in the industry. Your business model is new and designed for scale.
Strategy for Growth (25%): The market size is significant and there is potential to expand locally and into new markets. Your startup is scalable and has a clear strategy for growth. You can show demonstrable progress.
Management Team (25%): Your team has the qualifications needed to make the business successful. Management team members have complementary expertise.
Market Traction & Financials (25%): They will evaluate your market traction, revenue streams, and unit economics. If any outside funding has been raised before, it's a plus.
Application
Are you raising your Series A Round in between $1,5M – $10M? Consider applying to the 2021 VC4A Venture Showcase – Series A. Deadline is July 24, 2021.
For more information, visit VC4A.